Season start for two-time Olympic Gold medallist at IRONMAN 70.3 Marbella, Spain
Earlier this week (you can watch that HERE if you've not seen it already), I published a recent interview with the Brownlee brothers at the Triathlon Show: London.
Within that, Alistair Brownlee confirmed that his first race of the 2019 season would be "…end of April… or early May!". That has now been confirmed with the news that Alistair will race the second edition of IRONMAN 70.3 Marbella on Saturday 27th April 2019.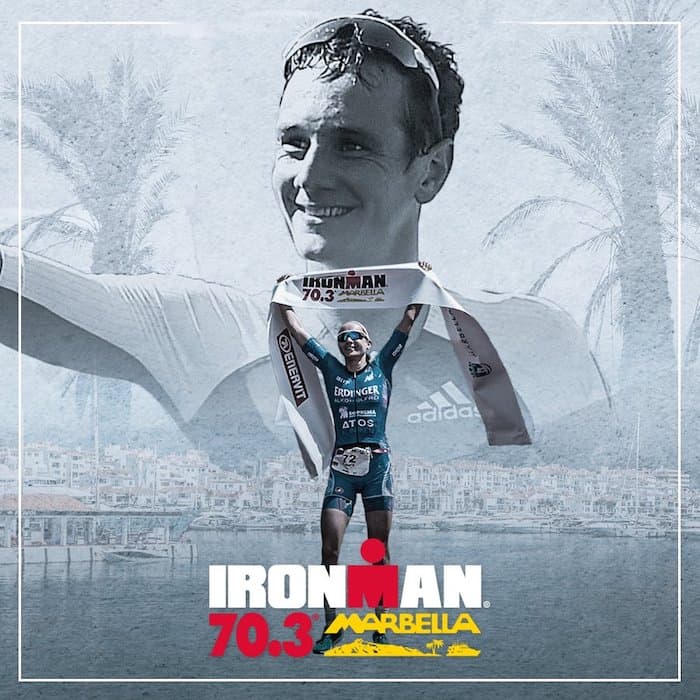 That race was home to an incredible sprint finish 12 months ago, where Great Britain's David McNamee just crossed the line ahead of Chris Leiferman (USA) first, so close that they were given the same finishing time.
Never has a photo captured my emotions so clearly. The most brutal head to head battle I have ever had. Thanks for all the epic support out there #ironman #racing #triathlon #marbella #win #podium https://t.co/ynAWwYMMxc pic.twitter.com/dBNGy2iwsv

— David McNamee (@DavidMcNameetri) April 29, 2018
No McNamee in Marbella this year, but Leiferman, Andreas Dreitz (GER) – 3rd last year, Ivan Raña (ESP), Andreas Raelert (GER), Florian Angert (GER) – 3rd at The Championship in 2018 and Johann Ackermann (GER) are among the names that will be looking to challenge the IRONMAN 70.3 World Championship Silver medallist.
The bike course in Marbella is a challenging one, backed up both by the course profile (below) and a look at the 2018 results, where even Andreas Dreitz 'only' recorded a 2:20:21 bike split. A drag-strip course is most certainly isn't. That should not only suit Alistair, but provide very specific preparations for this years 70.3 World Champs course in Nice, France.