Welsh triathlete Andrew Horsfall-Turner had a very successful 2021 season, and the new year has started on a positive note too. The former elite swimmer turned long course triathlete will join the Drag2Zero team for 2022.
In winning the Outlaw Triathlon in July 2021, Andrew not only earned himself a £3,000 course record bonus, but also set a new Welsh iron-distance record in the process. While his initial plans were to race at the IRONMAN World Championship in Kona as an age-group athlete in October 2021, COVID changed all of that, and Andrew made the switch to the Pro ranks earlier than planned.
He shared his 'lessons from a Pro debut' experience with us after his debut race at IRONMAN 70.3 Aix-en-Provence.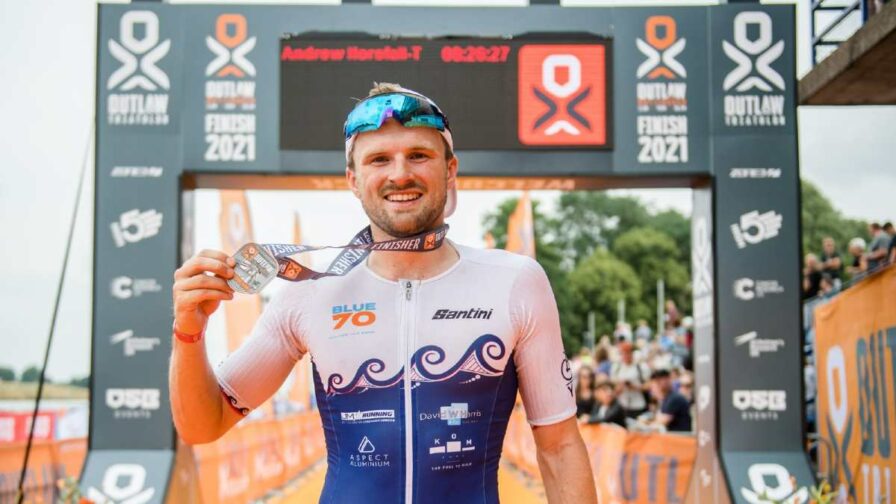 A Smart move
Headed by renowned cycling and aerodynamics expert, Simon Smart, Drag2Zero have developed links with several triathletes over the past decade, with past and/or present riders including the likes of Vicky Gill, Kate Allen, Kimberley Morrison and George Goodwin.
Smart, formerly an aerodynamicist for Red Bull Racing, is one of the leading figures in the cycling industry, and has worked in product and clothing development for top brands such as Giant, Scott and Endura, utilising that aerodynamic knowledge. One of several British experts influencing cycling and triathlon across the globe, his knowledge and guidance is going to be hugely valuable, particularly to someone like Andrew, who is at the very first stages of professional career.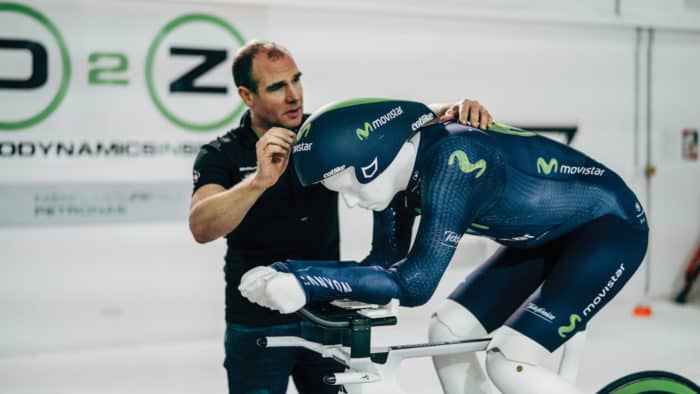 Aerodynamics is not an option
I spoke to Andrew to find out more about how this link-up came about and the benefits it should have on his professional development.
"It was probably about this time last year that it started, I was at the pointy-end of amateur racing and wanting to make that jump up to being a professional. Knowing how much aerodynamics was becoming such a key feature of professional racing, to even stand a chance of being competitive, you kind of have to start looking at all of those one-percent's already as an amateur.
"I paid to go into the wind tunnel, and Drag2Zero was obviously at the top of that list, with them being at the forefront of that change, especially in the UK, so I had a session with Simon Smart in about April last year. I spent about four hours in the tunnel, chatting to him and we really got along.
"After that we kept in contact through the year, he would message and ask how the races were getting on, and then we were chatting before Christmas about what my intentions were next year, and a little bit about products and sponsorship, different bike brands. I basically used him as a bit of a sounding board and he was very open and honest with his advice, and what he knew about the market, and then he proposed a question of whether I would be interested in racing for the team.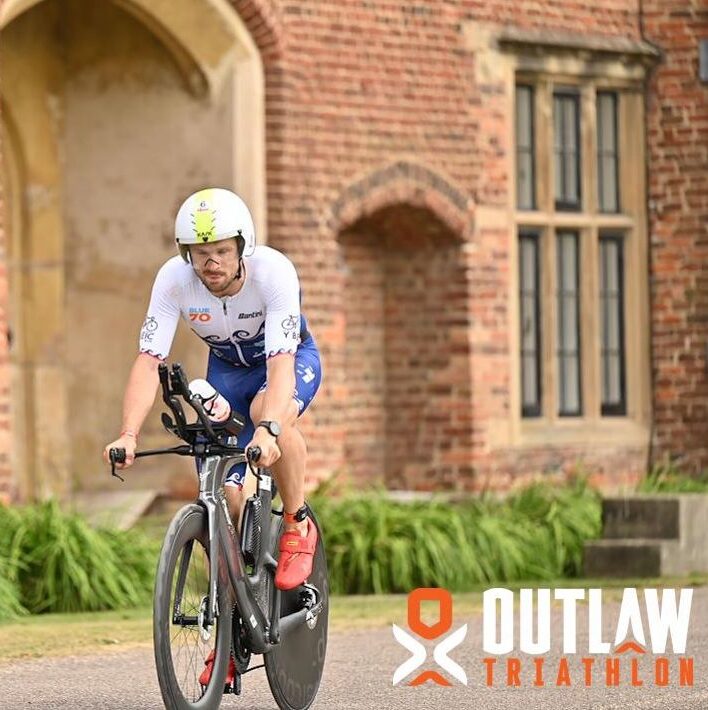 No second-guessing
"With the time trial aspect he said he knows my priorities are on triathlon, but where those time trials fit into the year, would I be interested in racing as a sort of side project? I think everyone who is doing triathlon now knows that to be competitive in triathlon, you have to be at the top level in time-trialling.
"We are kind of privileged in the UK that there is that rich history of the time trial scene – I think in the UK we are that step ahead still. From my perspective, coming from a swim background, hopefully I'm always going to be at the front of the race and I didn't want to leave myself vulnerable, I want to be the aggressor from the front rather than chasing my heels straight away.
"Having that partnership with Drag2Zero, knowing that I have someone in my corner that knows the ins and outs of performance and bike tech, that's a great sound board so that if I say I'm thinking about trying this type of tyre, he'll be able to say that X was tested quicker etc, so that puts those demons to bed without second-guessing or experimenting."
New bike? Not yet…
In the short term at least, there probably won't be a 'new bike day' for Andrew, though confidence in his current set up provides plenty of comfort given the testing done already and support moving forward.
"It's potential, but there's nothing guaranteed at the moment. The thing that's been difficult, especially as a new Pro, is that because of COVID there were so many delays in terms of products, and demand for bikes is so high that the need for professionals to advertise has reduced slightly.
"Simon is very aware of what the market is looking for at the moment and so he's given me guidance where possible, but currently still planning to ride the same bike (Felt IA) this year and see where that goes.
"The numbers we saw in the wind tunnel on that bike were very competitive, so I think I'm in a good position for sure."