The first two parts of our interview with IRONMAN CEO Andrew Messick looked at how the IMWC has found itself in their current challenging position – and what they're doing about it.
It will come as no surprise that there are a multitude of practical issues for them to deal with – and flak to take on board – and that's the focus now.
First question is how they'll be dealing with stakeholders, sponsors, broadcasters and many more who might struggle to support both events.
Will venue split impact commercially?
"Well, look, I think we're going to be pragmatic, and I've been going back and forth with a woman named Kristin Mayer, who's a fantastic age-group athlete, but she also owns a women's triathlon and cycling apparel company called Betty Designs.
"She's a lot more interested in Kona in 2023 than the other location. So I don't think we want to be knuckleheads and say that if you're Betty, or if your product line is focused on female athletes that we're going to obligate you to display at the Expo in the men's race.
"Those are types of things we're working through, and we recognise that budgets are tight and that not everybody can go to everything. But I do think that our core sponsors will be able to get exposure in both places.
"But we also want Kona to continue to be a uniquely Hawaiian event. And the other venue and the other destination, I think when we announce it, I think people will look at that as a worthy venue and one that's different culturally. And so we need to make both of those things happen at the same time, and I'm confident we can do it."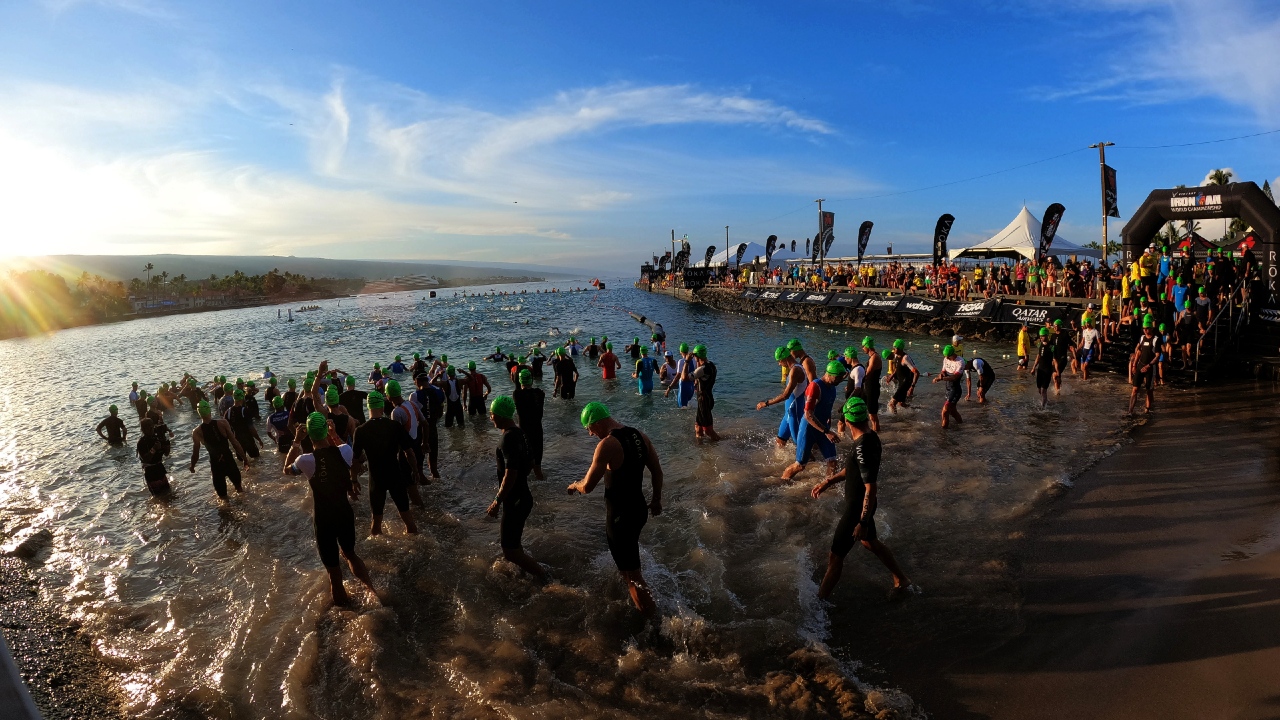 Next question is what does Messick think are the biggest challenges in delivering that non-Kona, single-gender event every year that athletes and age groupers will still aspire to?
Can anywhere match Kona?
"I think St George in May was a pretty good event. And I think that it was different in every respect which I think was really pretty cool. It didn't try to be Hawaii. It did try authentically to be the American West. And I think it was great. That gave us confidence that athletes would come, our partners would come, people would be excited about it.
"Although at the same time, we were anticipating that that was going to be a one time thing. So I think St George was helpful to us in realising that we could deliver a really good experience to our athletes in a place that wasn't Hawaii.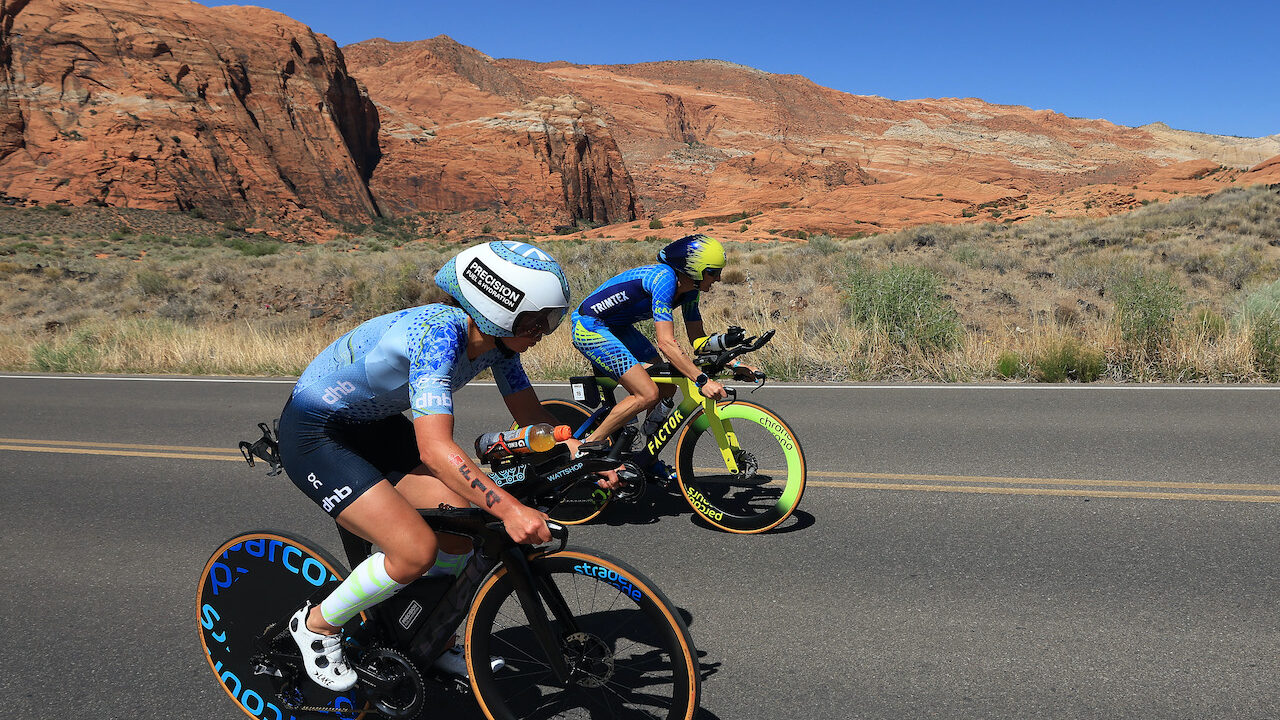 "And so, look, I think we all appreciate the 40 years of history we've had in Kona and no one wants to break that streak and we want to stay in Kona. We want Hawaii to continue to be an important part of Ironman. But things change. And I say this to my organization all the time. I say that the thing we have to embrace is that Ironman is old enough to have a really rich history, but it's not so old that history strangles us. We can still innovate. We can still do new and different things.
We can still take chances and be daring. And that's what we're doing.
"The true north for me in all of this is I think that the women's race this October, women deserve their own spotlight. This is why we're doing it. And to go back to one day of racing and trust me, my inbox is full of people saying, how could you do this? And I send them a very nice note back saying, this is why we're doing this. And then people fight with me less."
Split brings new opportunities
And while clearly lots of challenges to overcome, many would argue there could actually be lots potential positives to come out of the current situation, something Messick agrees with.
"Of course, there are huge opportunities there as well. I was making a joke that this is the kind of thing that would make Marino Vanhoenacker come out of retirement, and I say that in jest, but an athlete like Marino was one of the best athletes ever in our sport. And for reasons relating to his own personal physiology, he just couldn't be his best in a hot and humid environment. And shouldn't athletes like that have an opportunity to win World Championships too?
"I think maybe tennis or golf are good examples of how different styles and different types of athletes thrive in different environments. And again, going back to 70.3 Worlds that we've rotated, we've really seen, putting aside the two-day part, we've seen how exciting it is to send that race to different parts of the world and different race courses. And that's been really positive.
"And it's been positive not just for the pros at the front of the race, but for athletes who back in the day did Clearwater a bunch of times, or did the race in Vegas a bunch of times, and now every year it's someplace different. And every year people say, I really want to go to New Zealand, I really want to go to South Africa, I really want to go to this town in France, I really want to go to Chattanooga. And so having a rotating race adds something to that."
Kona 2023 KO a bitter pill
But the flipside of that is that many athletes thought they'd qualified for Kona in 2023 and won't now be racing on the Big Island. What are his thoughts on that?
"I think part of the feedback we're getting right now and we expected is it's hard for people to get their head wrapped around something really different and really new. And it's especially hard when we tell people, men, you're not racing in Kona, and we're not going to tell you where you are racing. Yeah, and we understand that. But at the same time, I think we feel a pretty keen responsibility to the athletes that have already qualified for Kona. We know they're not going to Kona.
"Please don't make non-refundable airline accommodation. And so we can't tell you right now where you are racing, but we can tell you it's not going to be Kona and we can tell the women you're not racing on Thursday, you're racing on Saturday. That's the best we can do right now and as soon as we can say more, we will."
But what about those who have already booked the flights or the Airbnbs and so on – what's the message for them?
"To the extent that people have found themselves in real situations where they have no choice whatsoever, they should reach out to us. But we're 11 months before the race and there's a certain level of scrutiny that people are going to be required to go through. But look, we're not trying to screw people over and we've always had a history of being flexible and being helpful in terms of certain athletes."
The Frodeno factor
One pro athlete who stands out above most is Jan Frodeno, who was planning on making 2023 his Kona swansong. What contact have Messick and his team had with him?
"Jan and I have gone back and forth in the last day or so. I told him how much we're looking forward to seeing him endeavour to win his sixth World Championship. We hope he's in Kona in October because Chelsea Sodaro said the highlight of her race was Jan handing her ice on Palani!"
And as we round off the interview, it's clear that Messick was more than prepared for lots of negative reaction – and isn't shying away from it.
"The IRONMAN community cares deeply," he tells me. "People who care about IRONMAN care about it a lot and so they have strongly held opinions, they express them and that's so much better than the alternative, which is people not caring.
"And so if people want to let me have it, they can let me have it. I'm going to listen and I'm going to carefully consider the feedback and I would much rather have a lot of people who care deeply telling me what they think than having a bunch of people who don't care enough to respond one way or the other."