German duo Anne Haug and Laura Philipp both admitted they knew Daniela Ryf was all but uncatchable at Challenge Roth well before she stopped the clock in 8:08:21 to set an incredible new record for a full-distance race.
Swiss star Ryf was in a class of her own as she finished alongside leader Fenella Langridge in the swim before leaving the rest of the field in her wake on the bike to give herself a cushion of more than 13 minutes on the run.
'It actually feels like a win'
Haug, the brilliant winner of the last two editions of Roth, was at that point 20 minutes down and even with her devastating running ability that was surely too much against an athlete of Ryf's calibre.
And so it proved despite a 2:44 marathon from Haug who said: "I got some split times on the bike and she was already 15 minutes ahead so I assumed she'd had a great swim as well.
"Getting into T2 it was up to 20 minutes and I knew then she was gone so for me it was about fighting for second place and it actually feels like a win because that became my goal."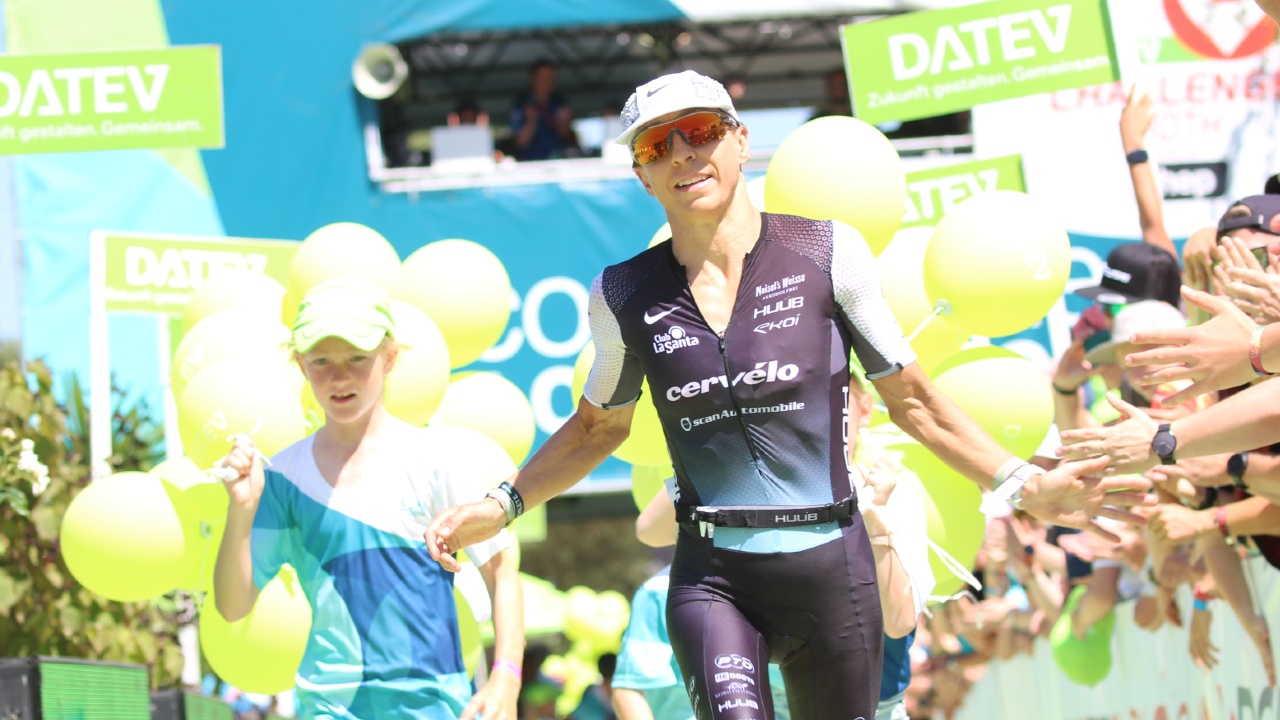 And writing on Instagram she added: "What a great race, what an atmosphere, what a startfield and what an incredible world record from Daniela Ryf. She was from an other planet.
"Very happy with my second place, because I gave it all I had and couldn't have squeezed out a single second more. Congrats to Roth-rookie Laura Philipp for a tough battle and third place."
'Inspired' by new world record
There were similar sentiments from Philipp after her Roth debut as she told Jan Frodeno on the TV broadcast: "I think today was another example of never giving up.
"First, I thought, okay, I have a fourth place today. I mean, with Chelsea [Sodaro] and Anne running so strong. But, yeah, it shows that at the end, you have to keep it together for the whole marathon. And I think at the end, I paced myself a little better than Chelsea, unfortunately for her, but still she really pushed it on the run.
"The whole back and forth out there, the dynamic on the marathon – I mean, wow.
"It was good fun, but I was also very happy that I made it to the finish line!"
And writing on Instagram afterwards, she explained: "I lost touch with the leaders during the swim and I also had to go through a lean period on the bike.
The fantastic spectators made sure that it turned out to be a good day after all.
"I am happy about my performance and truly inspired by Daniela's new world record, the course, the spectators and just everything about this race!
"Can't wait to return with hopefully better legs."