Despite losing out to rival Ashleigh Gentle at the PTO Tour Asian Open in the battle for the win last weekend, Anne Haug was full of positives after securing her fifth podium of the season in Singapore.
The German veteran, who won her first three middle distances races of the year including the PTO Tour European Open in Ibiza, said that the mechanical issues which cost her valuable time on the bike was just part and parcel of racing at the professional level.
Showing enormous amounts of composure to sort the issue and get back into the race as quickly as possible, Haug demonstrated once more one of the many attributes that have made her so consistently excellent across a long career in triathlon, with second against a high calibre field a great start to the second half of her season.
"You have to do the best you can"
Going into more detail on the issue that stopped Haug in her tracks on the bike, the former IRONMAN World Champion explained that her spare tube, which she carried on the back of her bike, had managed to get caught up in her rear wheel.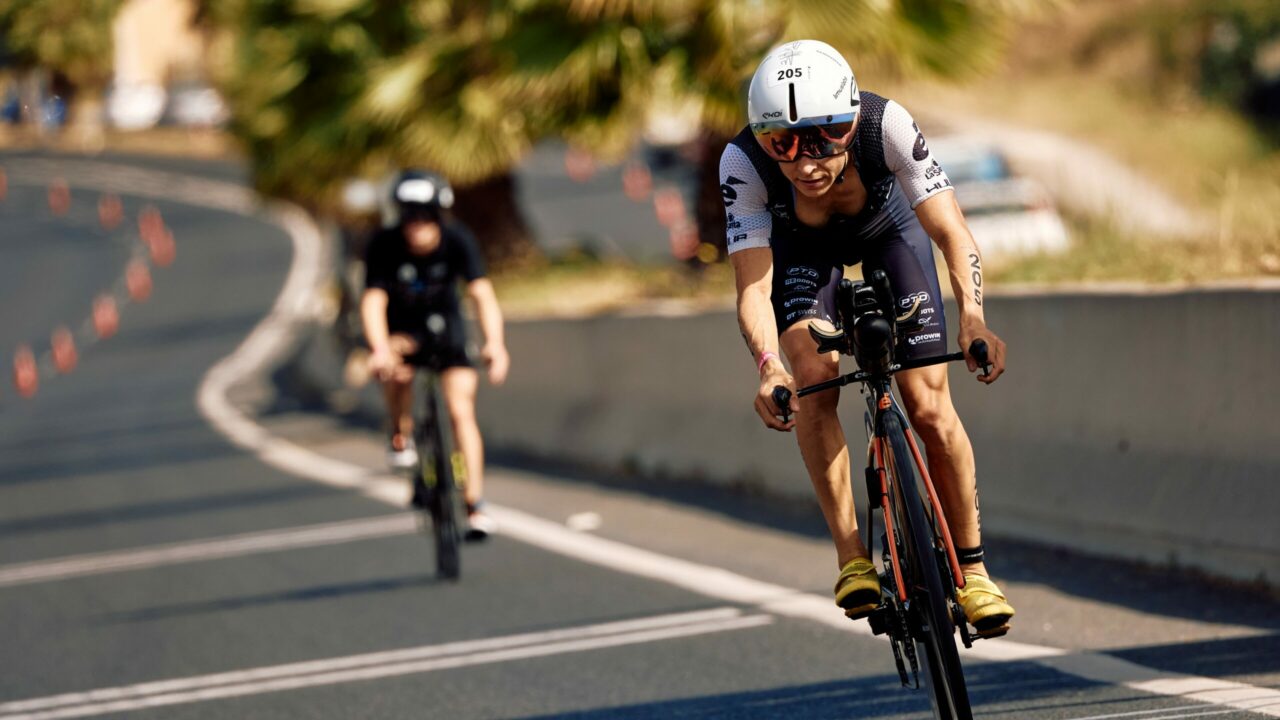 "First I didn't know what happened, and I thought the tyre had popped, so when I saw it was my spare tube in the wrong place, I just had to unwind everything and it was a bit confusing and a little shock but I just had to then go back into the race.
"When you are here, you have to do the best you can and if these type of things happen and come up then you just have to do your best to deal with it, which is what I always do."
Explaining how she had managed to remain so calm in such a high stakes moment, Haug underlined how valuable experience is in dealing with whatever scenario a triathlon race throws at you, with Singapore just one of those instances.
"I think the composure comes from experience. I have been doing triathlon for almost 20 years now and even though you can wish for the perfect race, it never happens and the only thing I could do was get out and give it my best.
"It is high performance sport and these things happen, you have to find a way to make the most out of a bad situation and I think Ashleigh [Gentle] was the best on the day and so for me I just had to get the best out of myself in the race."
Haug is next expected to race at the IRONMAN World Championships in Kona, where she will be chasing a fifth straight podium and a second victory on the biggest stage of long distance triathlon.