"I'm right on the fence of 'I never want to do this ever again' and 'maybe I like this!'"
That was Sophie Linn's verdict after her first Arena Games experience at the weekend in Montreal, where she took second place behind great friend Gina Sereno.
The Aussie, who won bronze in the Mixed Team Relay at the Commonwealth Games last year and was fifth in the individual, is a regular on the World Triathlon circuit – but she admitted the short, sharp format of the Arena Games was something a little different.
"It's just a completely different beast – it's just you and your power and your pace. It's absolutely phenomenal and something I'm really excited to see be a bigger part of World Triathlon in the future.
"It's really intense – you're just focussed on yourself but there's no hiding. It's absolutely brutal but the format is great.
"Last year was fantastic for me but, honestly, this is probably the most I've ever hurt in a race."
Onwards and upwards for Sereno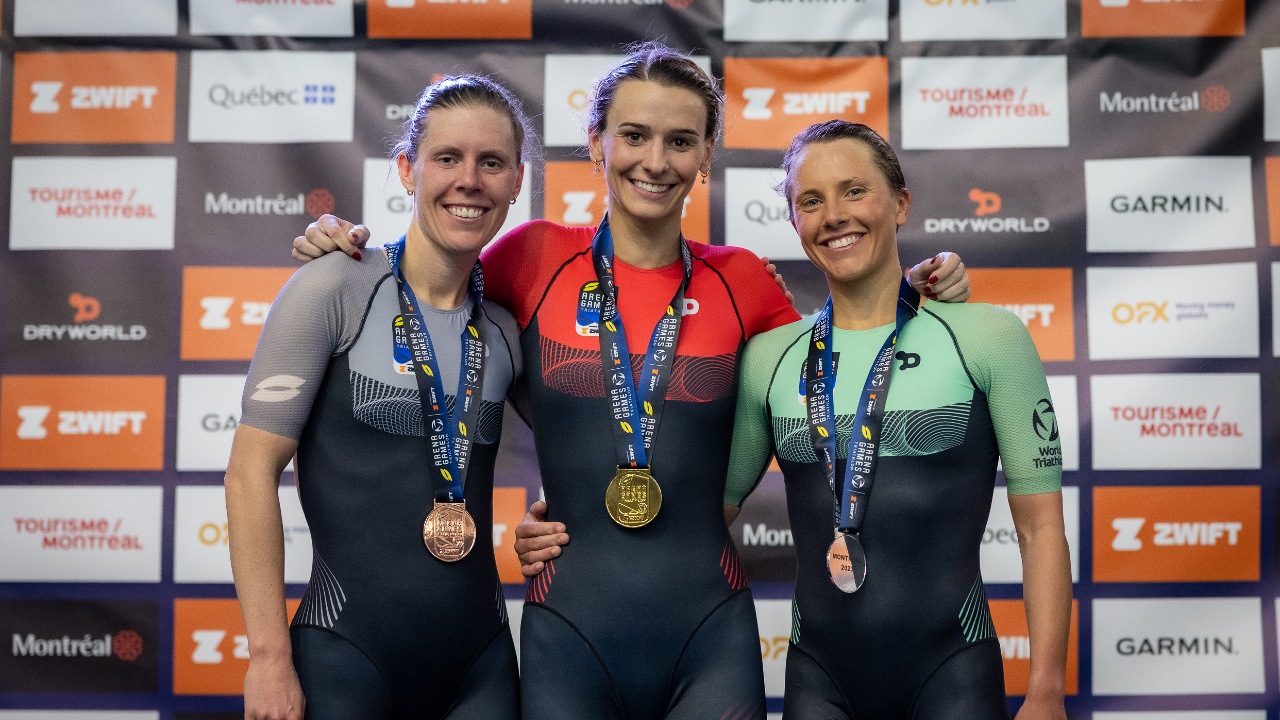 And of her runner-up spot, she admitted: "I can't be disappointed, I put it all out there. Obviously the goal of the day is to take that top step but Gina had a fantastic race and she totally deserved every bit of that, kudos to her."
Linn and Sereno, both 27, were at the University of Michigan together and the the former added: Gina and I have been great friends for a long time now. I'm super happy for her successes and I'm sure she feels the same about mine."
That was acknowledged by the winner, for whom this was a significant win – coming soon after her move to her new training base of Boulder and her switch to a remote position with her full-time job at the NASA Jet Propulsion Laboratory as a Systems Engineer.
The American said: "I think having Sophie in the race really pushed me – she's someone I'm used to competing with. I know that if she's working hard then I need to be working hard too.
"I'm so stoked, this is super special. It's just such a gruelling event but the support was awesome."
And another athlete referencing the support was home favourite Dominika Jamnicky, who rounded out the Montreal podium in third.
She said: "I'm over the moon, it was such an exhilarating experience and I could feel the cheers of everyone – my family was here and it's surreal to do so well in front of them.
"I was a little worried after the heats as I just snuck in with one of the fastest loser times, but I really turned it around this evening."