Germany's Justus Nieschlag, the 2022 Esports Triathlon World Championship runner up, will be starting his 2023 season at the Arena Games Triathlon Sursee this weekend as he looks for his sixth consecutive Arena Games Triathlon podium.
The 30-year-old, who at the beginning of 2023 announced his switch from short course racing to middle distance triathlon, will hope to start his season off in style before he makes that step up in distance.
Sursee set to be "good training session"
After his unexpected switch to middle distance, Nieschlag has been busy preparing for his first race of the year, but whilst his usual top-end speed may not quite be there, he still hopes he can keep the podium streak alive with a strong race in Sursee.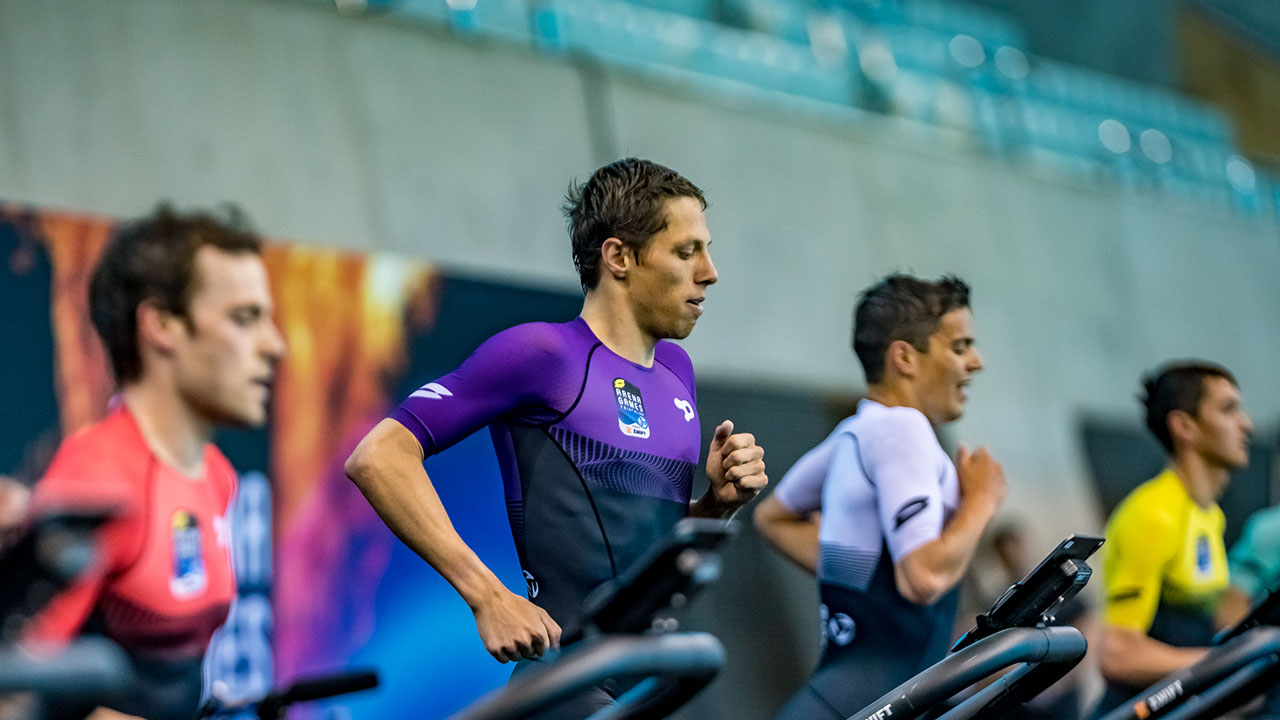 He said: "I am happy to start the triathlon season with a format I know well. With my change to the longer distances my training has changed a bit and we have been taking it easy so far to give my achilles tendon plenty of time to build up.
"This works very well, but my top form at this time of year is not yet in "sight". In addition, I no longer need these extremely high intensities in my new job."
Despite the changes in training and preparation for races, however, the German was keen to emphasise that he won't simply be in Sursee to make up the numbers, and hopes his experience in this format can propel him to the podium.
"Nevertheless, this is a good training session and I will start the race directly from the training camp, where I am currently preparing for my first start over the middle distance this year."
"Since I have finished every race on the podium so far, this is also my ambition for the race in Sursee despite the circumstances."
For a full start list of who Nieschlag will be up against, click here.