Men's professional middle-distance racing will gain another talented athlete from 2023 onwards, with the news that Germany's Justus Nieschlag is changing tack in his career.
Multi-skilled
A regular on the WTCS and World Cup circuit for well over a decade, the Tokyo 2020 Olympian more recently has shown an incredibly consistent talent at the shortest end of the swim / bike / run distance spectrum. He is one of the very best at the Arena Games format. Justus has actually raced in five of the six Arena Games events that have been held to date – and never been off of the final podium.
Winning the debut event in Rotterdam (2020), his indoor C.V. reads 1st / 2nd / 3rd / 1st / 3rd. Those final three 2022 races in Munich, London and Singapore saw him take the silver medal, behind Alex Yee, in the inaugural World Triathlon Esports World Championship. He was totally dominant last year at the London Aquatics Centre event, leaving home favourite Yee, a very distant second.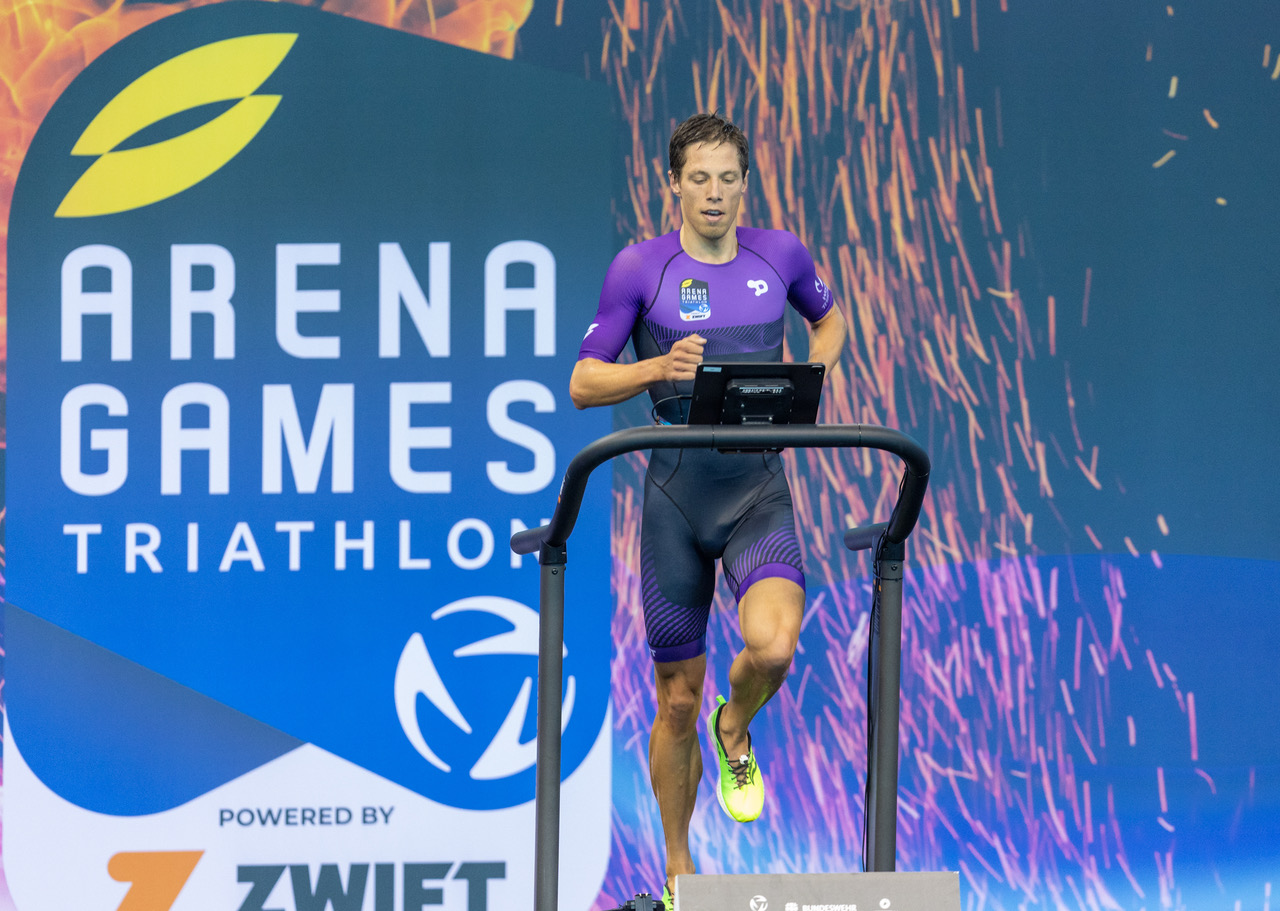 Still just 30 years old, the Hildesheim-born athlete's season came to an early end in June, when injury struck. Having also been very impressive on his IRONMAN 70.3 debut – beating a quality field in Kraichgau – things had been really looking good for the German, who still had Paris 2024 on his radar and was producing some of the best and most consistent results of his career.
Federation funding finishes
Elite sport is a tough business, and while Nieschlag has been unable to race, the German men's team had been on the up in recent months. The likes of Lasse Luhrs, Jonas Schomburg and Lasse Nygaard Priester, to name just three, are sitting much higher up the current World Triathlon Rankings. At the time of writing, Justus is currently #115.
The result of that – as we see with British Triathlon athletes – is that funding decisions are made typically on an annual basis. It resulted in the sort of Christmas 2022 news you don't want to receive, as he explains:
"After a roller coaster of emotions in 2022, I still got my hopes up for an extension of my squad status of the German federation. After all, I had won an ITU vice world championship title at the Arena Games and was unable to compete in any more races from the middle of the year due to injury. So it was communicated from the federation side until the end that I should be called into the supplementary squad.
"Unfortunately, I received a very special gift just in time for Christmas on 23.12.2022, when I was told that I would not receive squad status in 2023. A hard blow when you are put on "zero" from the highest squad level, the Olympic squad. But a lot depends on this status; once you start with the basics, this is the basis for the training at the Olympic training centre in Saarbrücken, my current centre of life. After the first signals regarding the training were a bit hesitant, I turned to the training centre management. It was a very positive conversation and we quickly found a temporary solution. I am very grateful for this support!
"Even though I was not averse to a mix of short and middle distance before, my decision to make a complete switch to the longer distances is now firm.
This also inevitably involves putting my chances towards Paris 2024 on hold.
"I would have liked to say goodbye to the short distance with a nice race. Whether this can be made up for this year remains open."
True potential
While it is always a risk making forecasts on an n=1 sample size, that debut performance at IRONMAN 70.3 Kraichgau looks increasingly impressive.
With WTCS swim ability and always strong on the bike, he took victory in the Baden-Württemberg region by two and half minutes, over his countryman, Frederic Funk. Funk is a class athlete who's speciality is that middle distance format, and among his 2022 results he was fifth at both the iRONMAN 70.3 World Championship and Canadian Open, bronze at the World Triathlon LD Champs and winner in Zell am See and Walchsee.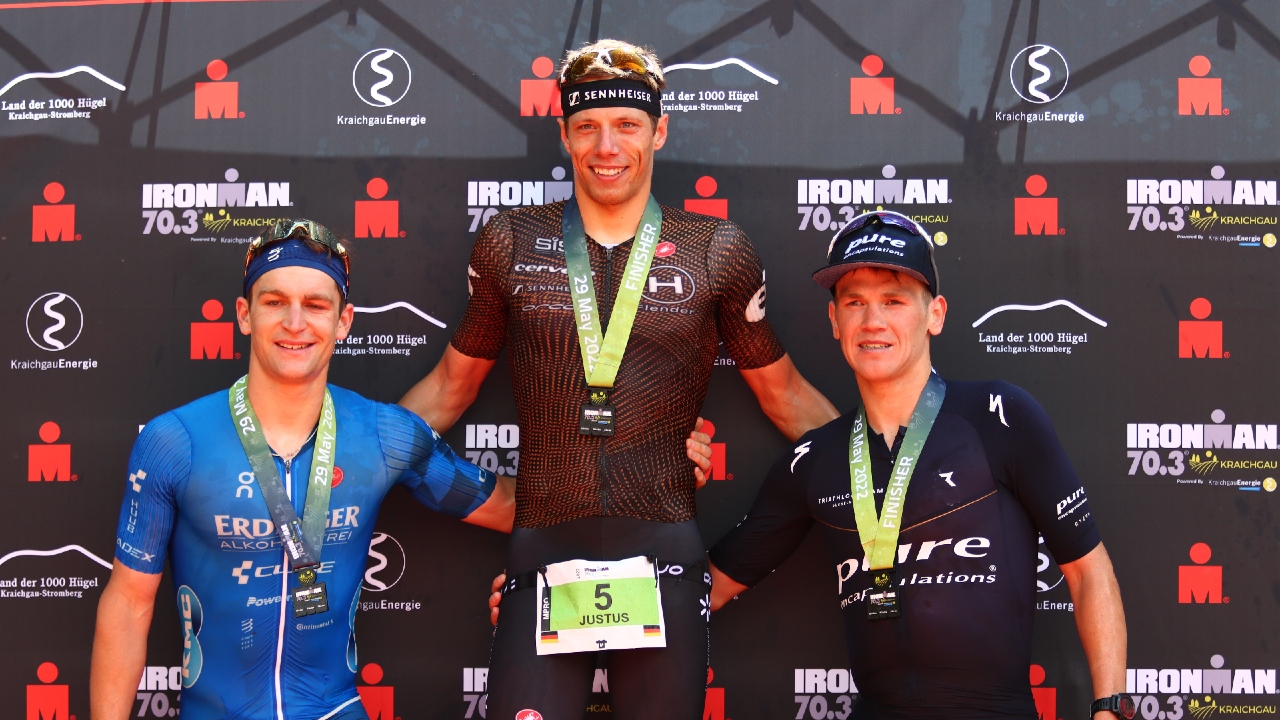 In terms of race plans, Nieschlag plans to start his season at IRONMAN 70.3 Lanzarote on March 18, with more plans to follow. A decent result there, and even without significant PTO Ranking points (yet), you would imagine that the PTO Tour events over the shorter 100k distance would play to his strengths too. He'd be a pretty easy wild card pick to make – in my opinion.
In terms of big goals, at this stage it's qualification for the IRONMAN 70.3 World Championship and tageting a top-10 finish there.