It's that time of the year again, where British Triathlon announces the athletes and guides for its 2023 National Lottery Funded UK Sport World Class Programme.
Typically an iterative process year-on-year, we tend to see a few new names added to the programme reflecting their progress, and a few others dropping away through retirements, moving to different formats or being surpassed in performance terms. Triathlon is, after all, an endurance sport where progression is seen over years, not just months.
That theme continues from the programme announced just over a year ago.
Dixon, Izzard and Willis recognised
Three young, new names joining the Olympic programme for the first time are Daniel Dixon, Jack Willis and Barclay Izzard.
A TRI247 columnist, Dixon – who represented Team England at the Commonwealth Games – will be well known to regular readers. He made great strides through the 2022 season, his first as a senior athlete.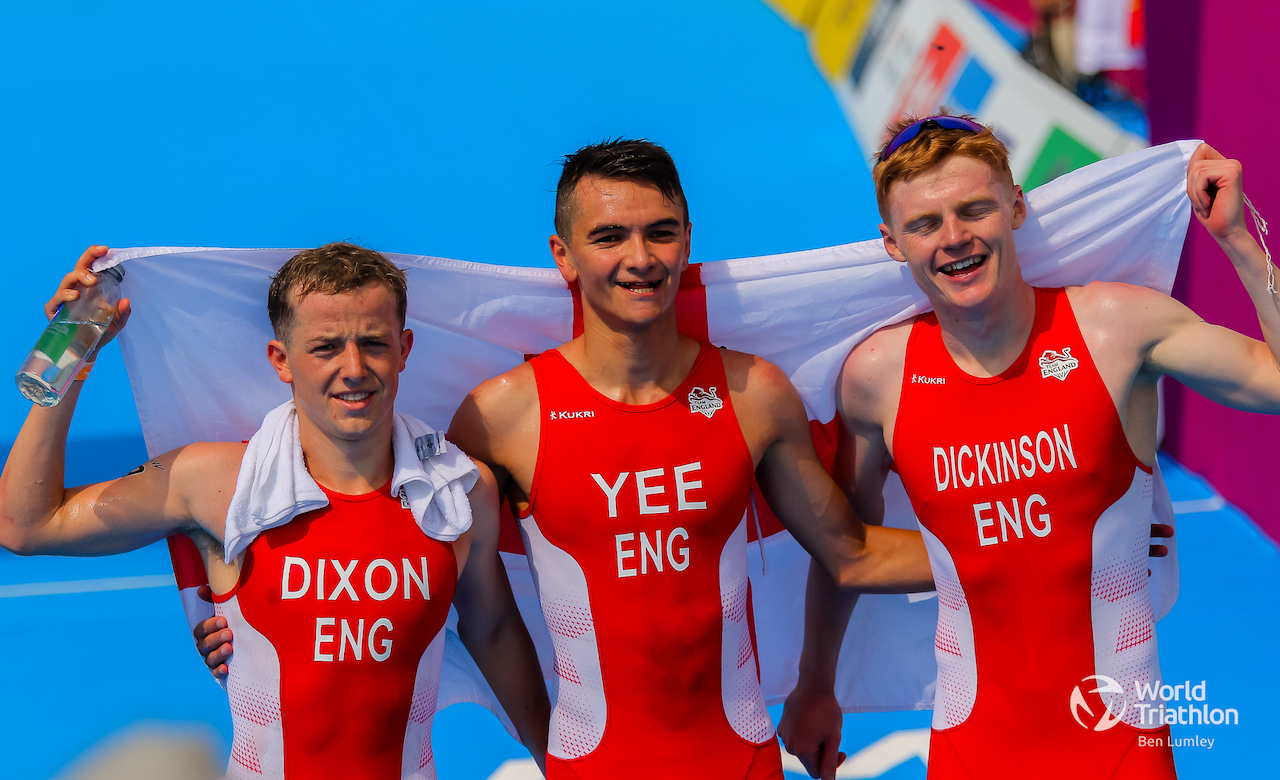 Jack Willis is another who really upped his performances last year. Silver medals at European Triathlon Cup events in both Rzeszów and Holten, plus top-10 World Cup finishes in Miyazaki and Tongyeong showed his progression. Those results contributed towards selection for the Elite senior team at the European Triathlon Championships Munich and WTCS Grand Finals Abu Dhabi.
Reflecting on his selection, Willis said: "Being part of the programme is an exciting step for me. Following the same pathway as some of the very best in the sport is something I feel privileged to be able to do.
"The programme and funding will allow me to continue my career in a more professional manner, with the funding ensuring I can live as a full time athlete, optimising training and recovery as much as possible.
"2022 was a rewarding year for me. I was pleased to step up a level to get some competitive results at World Cups and getting my World Triathlon Championship debut at the Finals in Abu Dhabi was a special end to the year."
Barclay Izzard was part of the young, gold medal winning Great Britain Mixed Relay squad at WTCS Hamburg, earned a silver medal at the European Championships in Olzstyn and was fourth at the World Triathlon Cup in Pontevedra.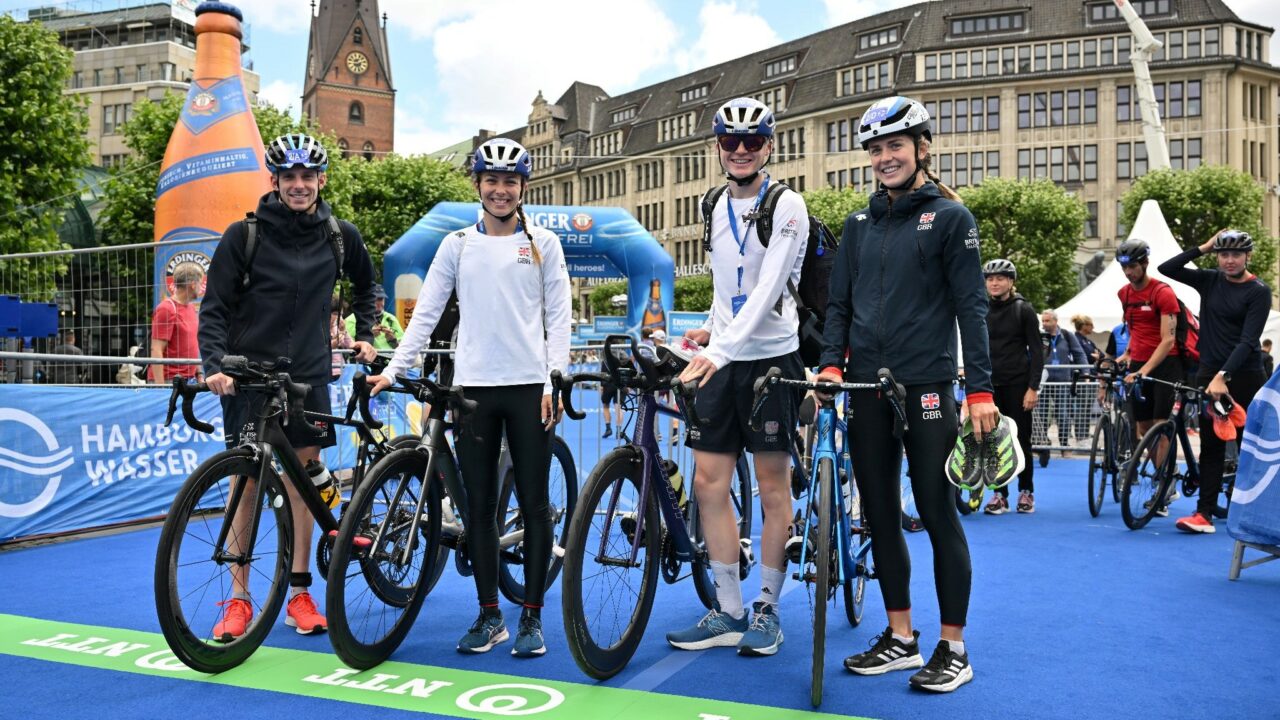 The three names leaving the Olympic Programme are Non Stanford (following her move into coaching), Tom Bishop (who will now focus on his long-course career), and Gordon Benson (heading into HYROX).
Para – familiar names plus new faces too
After winning British, European, World and Commonwealth gold medals during an undefeated season in the PTVI division, Dave Ellis and his guide, Luke Pollard, retain their position. Alongside them, are the likes of multiple international medal winners, Lauren Steadman (PTS5), Claire Cashmore (PTS5), Alison Peasgood (PTVI) and George Peasgood (PTS5), who is currently dealing with challenges of a different nature.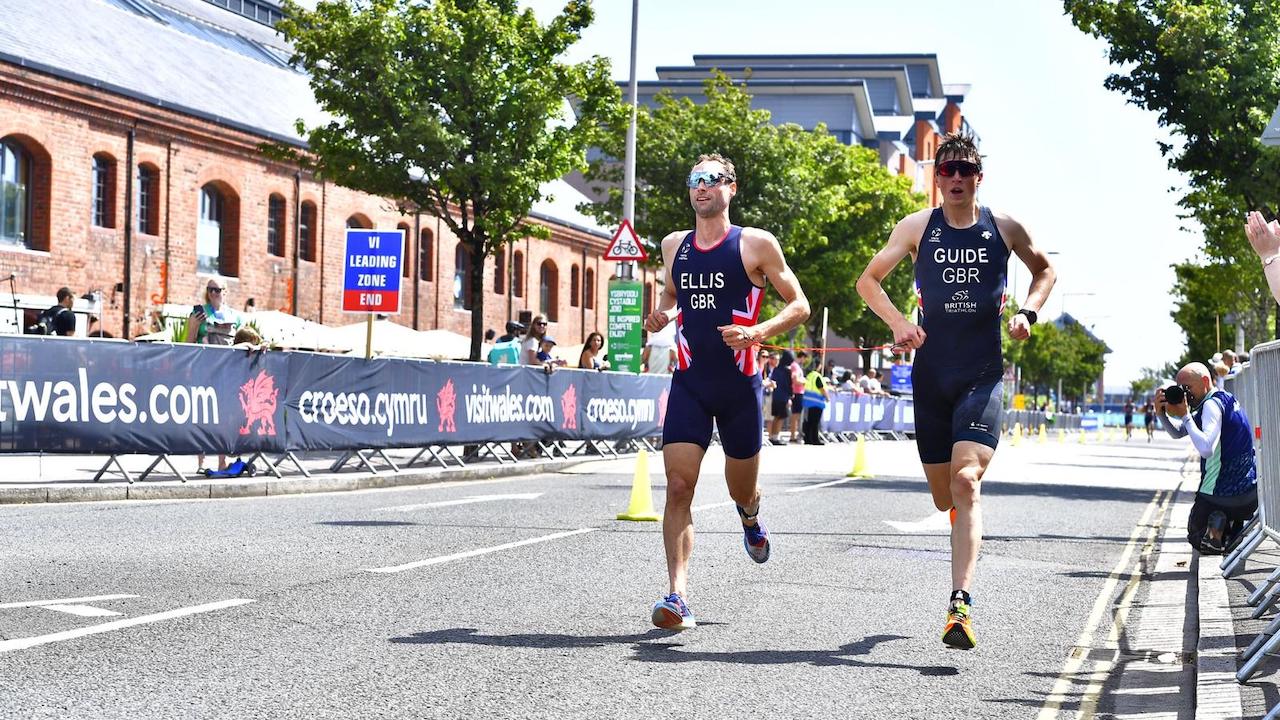 There are also a number of athletes who have been announced for the first time as part of the programme, including Commonwealth Games athlete Oscar Kelly (PTVI) and his guide Charlie Harding, as well as silver medallist from 2022 World Triathlon Para Series Montreal, Finley Jakes (PTS4), who have all been named on the Paralympic programme.
Jakes said: "I've been able to have my most consistent year with training and balancing my studies which I've now been able to show when racing. It's been my most competitive year internationally and I'm grateful to see my hard work paying off by being able to compete for medals.
"Being on programme seems very surreal to me as I feel it's been something I've aimed for most of life from competing in athletics to now triathlon. I feel very proud to be able be a part of this team and train alongside the best in the world.
"Funding will enable me to have more of my time focused on training and provide me access to elite support staff to help me on my journey. I'm looking forward to being pushed beyond my limits and learn what I will be capable of achieving."
No Katie?
One significant name absent, at least on first glance to my eyes, is PTVI Commonwealth Games gold medallist, Katie Crowhurst. Winning that title barely 12 months after starting in the sport, a week later she took a silver medal at the WTPS Swansea event, part of that fantastic sprint finish with Canada's Jessica Tuomela.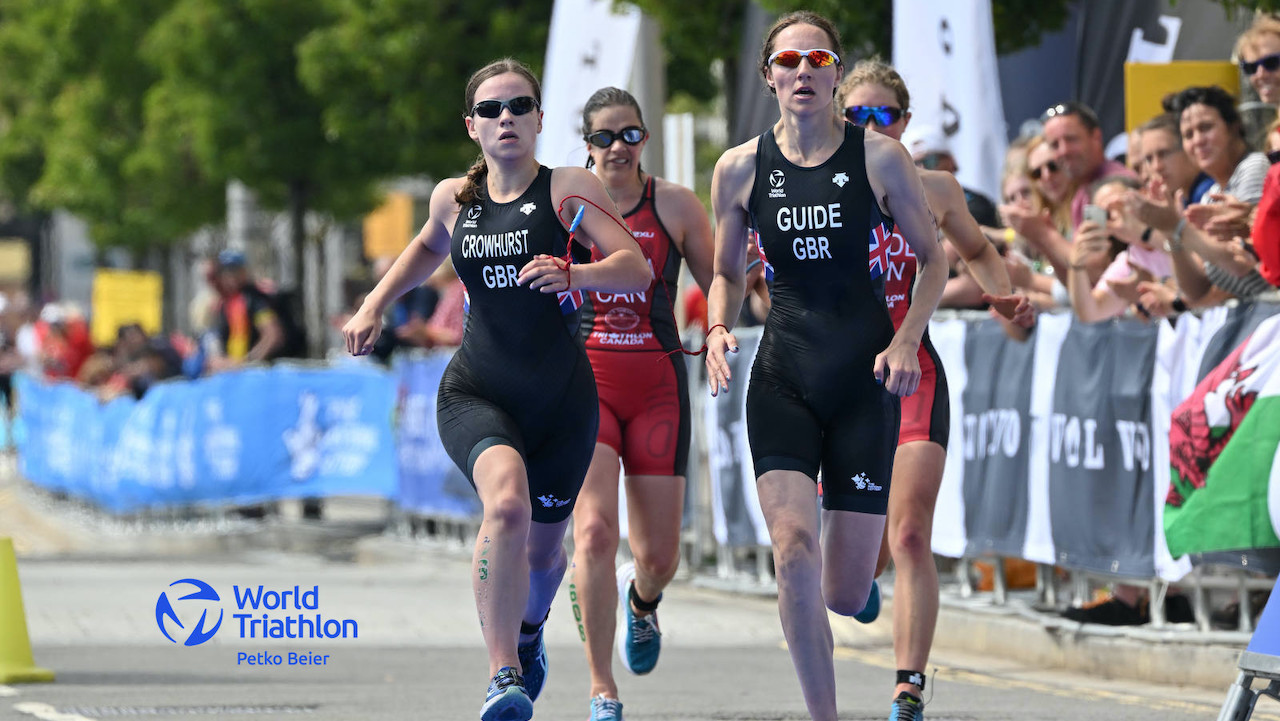 While not part of this World Class Programme listing, we understand from speaking to British Triathlon that she remains part of the Paratriathlon Pathway Programme. Still only 18, I've seen Crowhurst's progression at first hand, having been on-site as event commentator from her debut event in 2021 at the British Championships, right through to those races in Sutton Park and Swansea Waterside.
So new to the sport, and with Paris 2024 only 18 months away, Crowhurst is surely a potential medallist? In Swansea for example, she was one minute down on the Tokyo 2020 bronze winner, Annouck Curzillat (FRA). If she shows a similar rate of development this year, she will surely be featuring in this equivalent article 12 months from now.
The Director's cut
Mike Cavendish, British Triathlon Performance Director, said: "For athletes being named on the programme, it means that they have met certain standards to receive support through British Triathlon for their training and racing.
"A number of the athletes are well-known to the programme and it's great to be able to retain them, whilst for the new faces this year, it's a really exciting step for their development and a sign of where they're at and the potential we see in them.
"The programme showcases the top level of the triathlon and paratriathlon pathways, with athletes not selected this year also receiving high quality support to aide in their further development. A number of these athletes may be disappointed to have not been selected, however we look forward to continuing their journey within the British Triathlon pathway.
"The support the pathway receives from the National Lottery has been central to the sustained growth and success of our Olympic and Paralympic programmes and will be as we continue the journey of this Paris Games cycle."
Programmes in full:
Paralympic Programme
Lauren Steadman – from Peterborough, trains London
Dave Ellis – from Derby, trains Loughborough
Luke Pollard (Guide) – from Telford, trains Loughborough
George Peasgood – from Saffron Walden, trains Loughborough
Claire Cashmore – from Kidderminster, trains Loughborough
Alison Peasgood – from Dunfermline, trains Loughborough
Michael Taylor – from Barnstaple, trains Bristol/Bath
Oscar Kelly – from Redbridge, trains Loughborough
Charlie Harding (Guide) – from Penrith, trains Nottingham
Finley Jakes – from Eastbourne, trains Loughborough
Melissa Nicholls – from Tewkesbury, trains Gloucester
Colin Wallace – from Aberdeen, trains Aberdeen
Michael Salisbury – from Newcastle, trains Newcastle
Megan Richter – from Birmingham, trains Birmingham
* female guides will be selected and confirmed at a later date
Olympic Programme
Jonathan Brownlee – from Leeds, trains Leeds
Sophie Coldwell – from Nottingham, trains Loughborough
Vicky Holland – from Gloucester, trains Leeds
Jess Learmonth – from Leeds, trains Leeds
Georgia Taylor-Brown – from Manchester, trains Leeds
Alex Yee – from London, trains Loughborough
Sam Dickinson – from Leeds, trains Leeds
Ben Dijkstra – from Loughborough, trains Loughborough
Olivia Mathias – from Newark, trains Loughborough
Beth Potter – from Glasgow, trains Leeds
Sian Rainsley – from Coventry, trains Leeds
Kate Waugh – from Gateshead, trains Leeds
Connor Bentley – from Crewe, trains Loughborough
Sophie Alden – from Norwich, trains Loughborough
Dan Dixon – from Morpeth, Leeds/USA
Jack Willis – from Middlesborough, trains Leeds
Barclay Izzard – from Derby, trains Nottingham