You might think this is boom time for triathlon in Norway on the back of a golden 2021 for the country's leading stars, but there are still many challenges according to Arild Tveiten.
Kristian Blummenfelt claimed Olympic gold in Tokyo while Gustav Iden retained his IRONMAN 70.3 World Championship title. Both then made jaw-dropping debuts over the full Ironman distance before the year was out.
But while those exploits have brought international recognition for the Bergen boys, the battle for column inches and sponsorship dollars back home is way more challenging.
We sat down with Tveiten, Sports Director of the Norwegian Triathlon Federation, to find out just how the landscape has changed on the back of last year's stellar performances.
Triathlon interest in Norway
When asked whether the level of interest in triathlon had increased, Arild explained that the answer is not a simple one.
"I would say yes and no. Of course there was a lot of extra media attention after the Olympics, and we saw that more people knew about the sport.
"But when Kristian won the World Championship in Edmonton, he got almost no press coverage, so there is still a lot to do.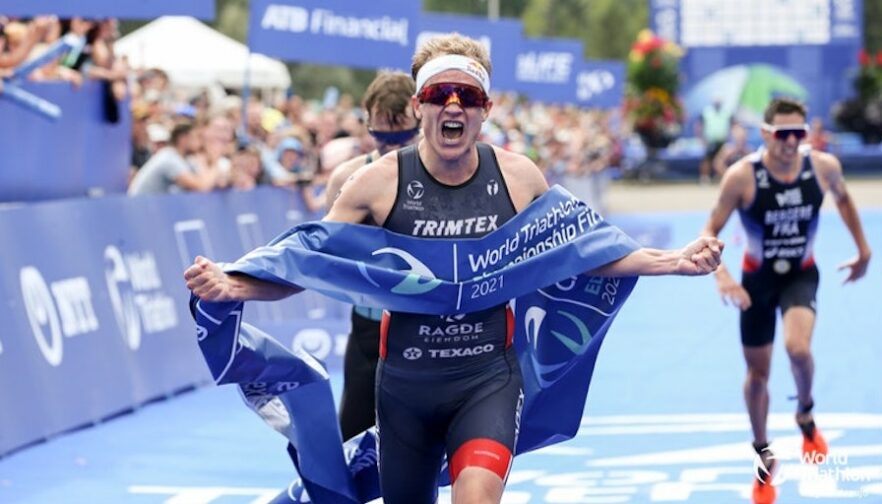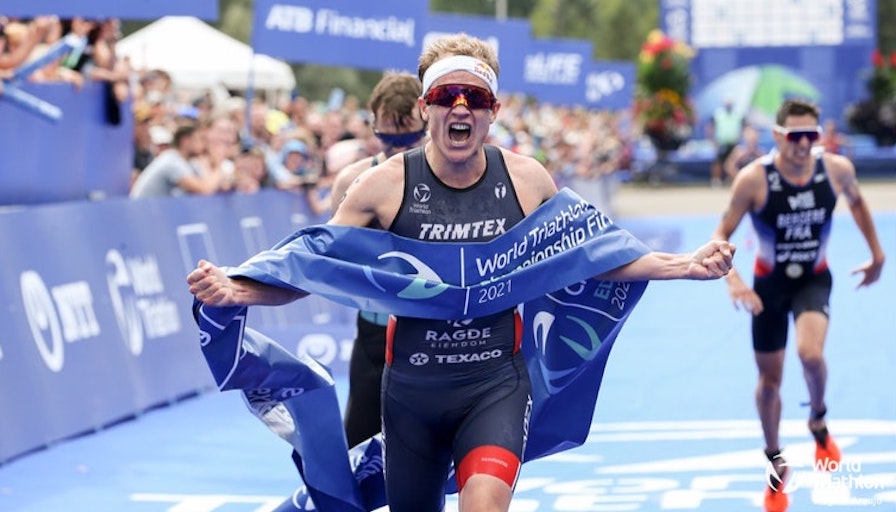 "Last week there was a national awards ceremony for all the best Norwegian athletes, live on national TV, and Kristian was the only gold medal winner from Tokyo who didn't get a prize.
"So in Norway an Olympic gold in triathlon doesn't actually change anything. Instead it's brought more international attention."
Under the radar
Tveiten took to social media in November to talk about the lack of local media coverage for Blummenfelt's fastest ever Ironman distance time in Cozumel. Kristian's performance came hours after another major story broke in Norway – the departure of Ole Gunnar Solskjaer as Manchester United manager. Despite that, was Arild disappointed by the lack of press recognition?
"I must say yes. In Norway we go under the radar too often. All we can do is just work harder, improve and get better international results – and in the end the media will see this and we will get the attention that I think we deserve."
Funding the program
Late last year there were reports in some sections of the triathlon media about the funding challenges faced by the sport in Norway. Tveiten provided a detailed rundown on the current state of play, and how the future looks.
"There is still a challenge with funding, but we are working hard to solve that and we're quite sure things will be better during the season.
"In Norway we get Government funding via the Olympic Committee. But just because we got an Olympic gold, it doesn't mean that we get a lot more funding.
"In total, the funding from the government covers maybe 50% of what we need to have a high performance program. So the rest needs to come from external sponsors. And in Norway we are not well enough known to easily pick up sponsors, so we struggle as all small federations in Norway do."
Tveiten also elaborated on that battle for sponsors, and how brands who prefer to work with a single athlete may be missing a key point here.
"We see that sponsors will back the athletes individually, and not as a team. We wish more sponsors understood that the reason for our success is the national team structure – where the best athletes are training together under the same guidance.
"And if the team doesn't have the chance to develop because of lack of funding, the athletes will have a a tougher time to improve individually. It's all connected."
You might imagine that the success enjoyed by Blummenfelt and Iden (and others) would inspire a new generation to take up the sport in Norway. But in a way that mirrors the media response, Tveiten says it is a slow burn.
"We see there is bigger interest from young athletes, but it is not like everyone wants to do triathlon now, and it will take some time before there is a real change. But it will increase.
"There is also a challenge in Norway that many triathlon clubs don't offer training for younger athletes."
All eyes on Bergen
There is one really bright spot on the radar in Norway which should hopefully hasten the transition to triathlon being a real growth sport – a World Triathlon Cup event planned for Bergen in August. Tveiten is upbeat about the prospects, and the potential rewards.
"We have noticed more attention about that. And I think the organisers will have no problem to get good commercial sponsors to make sure the race will be a success.
"It will be broadcast live on national TV and we think that in many ways that will be a very important race for us, and it will help with national recognition."