American long-course professional Ben Kanute has answered one of the most common questions in the sport these days – how does a pro triathlete make money?
As one of the most versatile athletes in the sport, the Olympian has enjoyed some great success over the past 12 months, with podiums at IRONMAN Arizona and Challenge Roth coming after he took second at the IRONMAN 70.3 World Championships last season.
Breaking his earnings down into three simple categories, the American star explains the main ways professionals make a living, adding in some specific details about his own arrangements and some of the best advice he got on the matter.
Winning is how you make money
Explaining that it was one of the questions he and his team are most frequently asked, Kanute comprehensively deconstructed the makeup of a professional triathletes 'salary' in his latest YouTube video.
Emphasising the importance of results, the American points out that whilst you can earn money and attract brands without winning, it is much more straightforward to negotiate sponsorships with some success to shout about.
"Winning is how you make money with the prize money aspect and how you gain some notoriety. Whilst you can get brands without winning, it's a lot easier to negotiate and get sponsors when you're winning or on the podium.
"Triathlon is very participation-based at the beginning and that participation base is also pretty high-earning and creates this cool little niche sports that creates a lot of opportunities for professionals."
Prize Money, Sponsors and Miscellaneous
Separating his three main revenue streams into prize money, sponsorship deals and miscellaneous income – such as the money generated through social media ads and YouTube videos – Kanute shared the best piece of advice he got on the matter.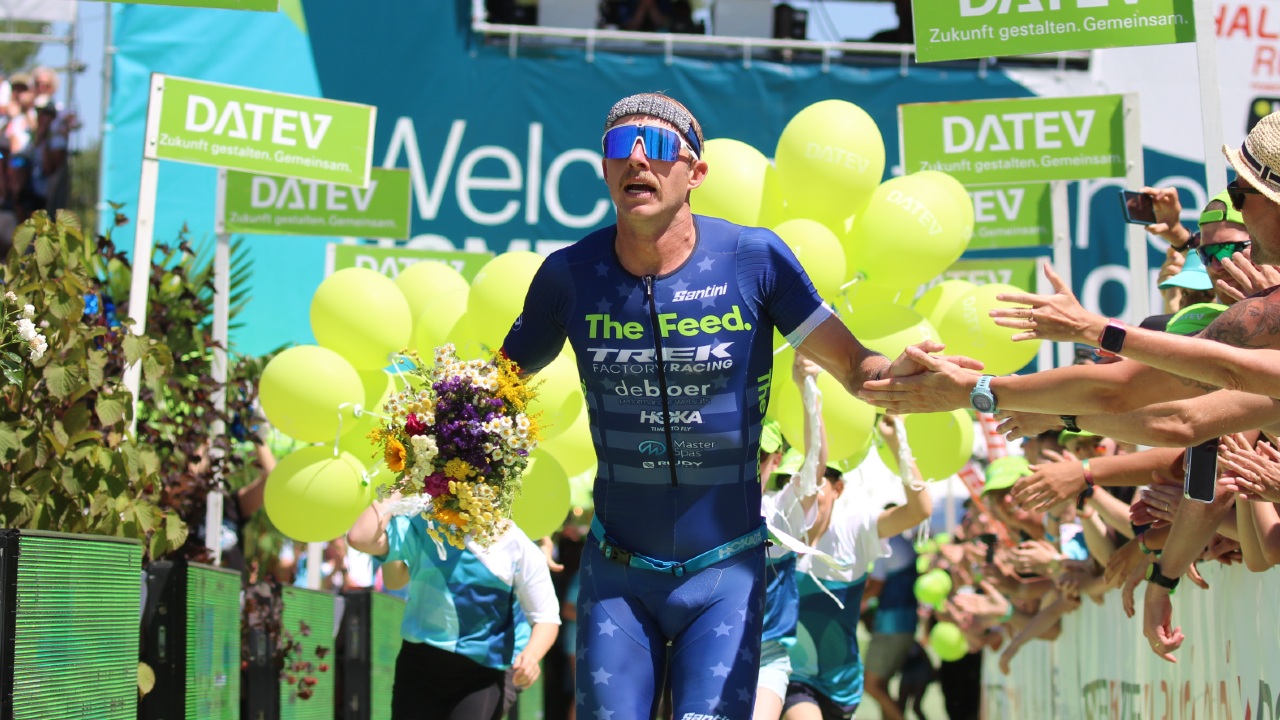 "The way it's structured usually with a sponsor is that it's a contract that will have a base structure, with a mini salary which is then your guaranteed money throughout the year.
"I got some good advice early on, to take that money and to build up enough between sponsors to have a solid salary and be able to support yourself, then your prize money is extra money in the bank.
"That way, you're not reliant on chasing races and that helps you get in the mindset of 'I want to do well and I want to win'."
Transparency a good thing
Kanute added that negotiating sponsorships is a skill, and one which is particularly important for the top athletes, as they set the tone for what the rest of the industry can expect to earn. He pointed out that some top pros don't discuss income, which in his opinion can hurt everyone in the pro ranks.
"It's interesting because pros can't talk about their contracts all the time, because sometimes there are NDA's or clauses. However, it would be good if they did because you wouldn't have high-value athletes underselling themselves and then pushing everyone else's earnings down."