An understandably emotional Joe Skipper said his victory at IRONMAN Arizona "was definitely up there" with his best moments in the sport.
The Brit was prominent throughout – 11th after the swim, top two on the bike and then running away with it on the marathon for a clear-cut success from Americans Matt Hanson and Ben Kanute.
Perfect end to 2023
Speaking to announcer Mike Reilly at the finish, the Norwich-based athlete explained: "I've got some unfinished business with this race. I came here in 2018 and didn't even make it onto the run, I just had nothing left in the tank.
"I knew I wanted to do a decent performance today and I knew it was going to be a tough day looking at some of the big names in the race like Matt – who always runs well – and Ben off his second place at the 70.3 Worlds, plus Sam Long who I knew would have the bit between his teeth.
"To get the win against those guys is definitely one of the better races I've had, I've got to admit."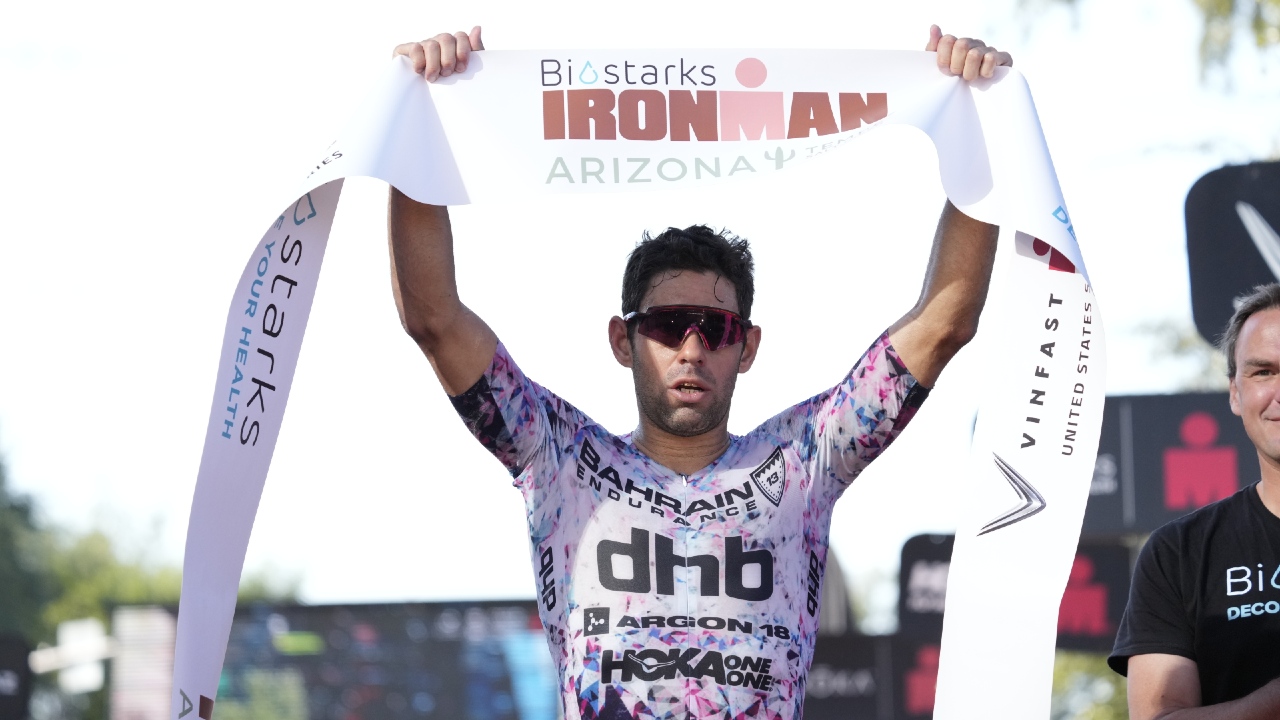 Skipper had already qualified for Kona in 2023 courtesy of his victory at IRONMAN Wales and he added: "To finish the year off on a high like this is absolutely amazing.
"The last 10k of the run definitely added a few years onto my life – there was a massive headwind and it was extremely hard. I knew Matt and Ben were chasing me and I was trying to do the maths in my head. I thought I had it but you're never quite sure."
When the line came Skipper actually had a near four-minute advantage but with friends and family watching on it was clear how much the win meant to him.
"I'm just so happy to hold them off. It means loads when your family are there – it's getting me all emotional now. I know a lot of them are watching me back home too and it's so special."