BMC Pro Triathlon Team powered by 2XU presents team line up and new sponsors for 2021
BMC Pro Triathlon Team outlines ambitious targets and presents team roster for 2021: 7 athletes confirmed, 6 nations represented
BMC continues long-term partnership for another 2 years
2XU new 'powered by' sponsor
New partnerships with 6D Sports Nutrition, Muc-Off, ZEN8 & Supersapiens
It was over a decade ago in 2008 that Uplace, as founding partner, made the first steps into the triathlon world. Since then, the team has continued to grow and has gone from strength to strength to become one of the worlds' leading triathlon projects.
CEO, Bob De Wolf reflects: "Since the launch of the international team in 2014 the results have been outstanding with the team finishing on the podium in nearly 50% of the races, claiming 109 victories in the past seven years, including eight continental championship titles, two Vice-World titles, two podium finishes at the World Championship IRONMAN in Hawaii and victories in a number of the most prestigious races on the calendar.
There is no denying that last season was an incredibly tough year. But I am immensely grateful for the tremendous support from all our sponsors and partners. Despite all the limitations and challenges I am also very proud of the commitment of our athletes. To finish the season with three IRONMAN wins and several other outstanding performances is an incredible achievement in such an unprecedented year.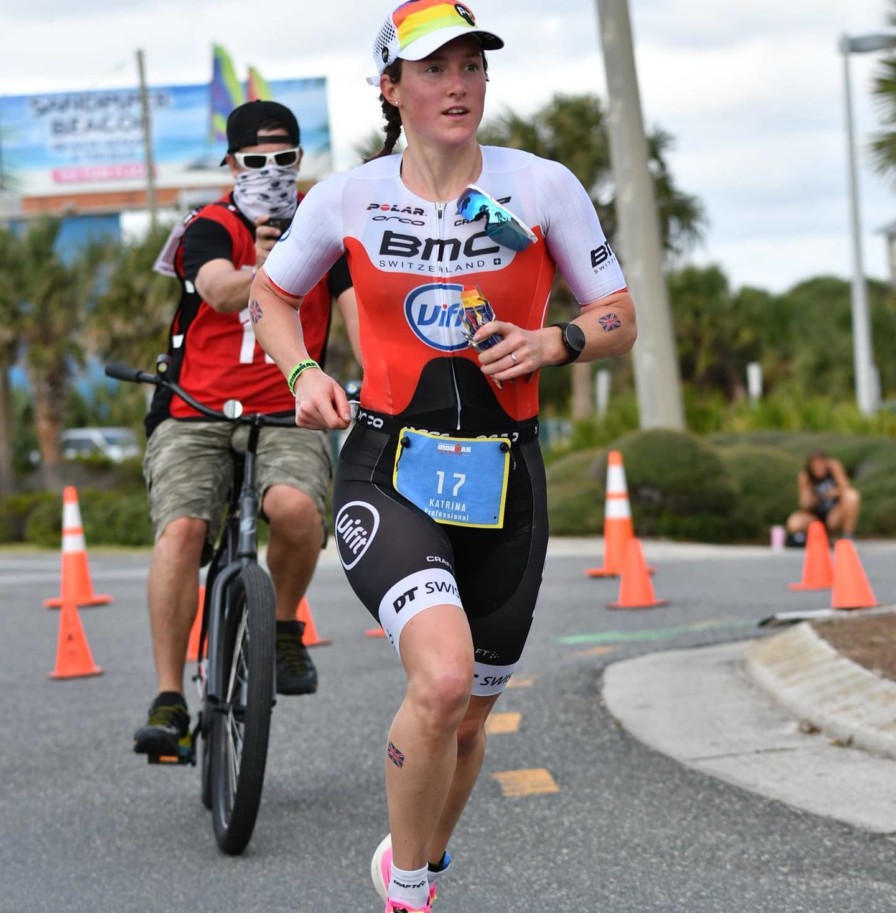 We are entering our eighth season as a top international team and it is fantastic to be able to continue building on such a great project. I am elated with the continued support from BMC Switzerland for the next two seasons and we are very pleased to start working with 2XU as our dedicated 'powered by' partner. The commitment and support from BMC has been pivotal over the past 8 years. BMC has been a real driving force behind our project and enabled us to develop into the team we are today. I am therefore incredibly proud and grateful to be able to continue the journey with BMC for the next two seasons.
As a team the BMC Pro Triathlon Team p/b 2XU is built on key values of professionalism and high performance. Obviously, such can only be achieved through the commitment and contributions of our sponsors and partners. With the addition of 2XU as 'powered by' partner of the team we're thrilled to take the BMC Pro Triathlon Team from strength to strength.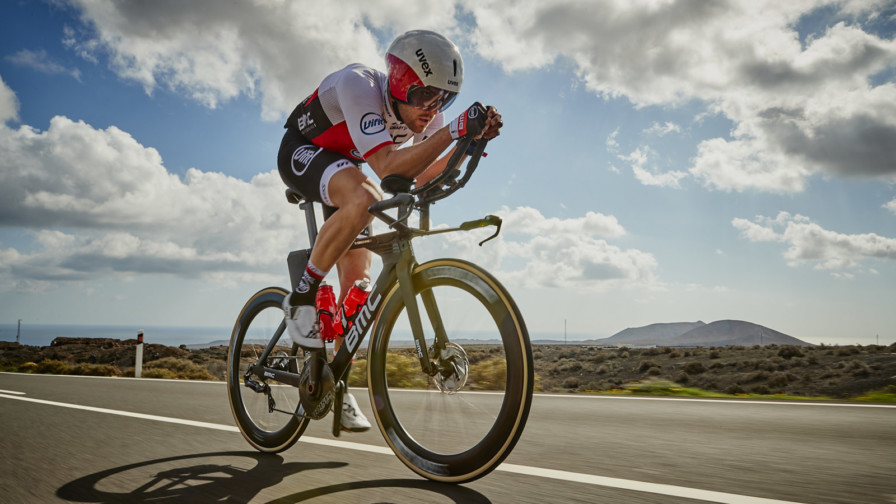 We constantly strive for innovation, to find technical and material advantages and to provide our athletes with the most competitive set up. With the BMC Timemachine01 we strongly believe our athletes are able to ride the fastest bike on the planet. The partnership with 2XU offers us the opportunity to deliver real physiological benefits on the garments side enabling our athletes to train harder, perform stronger and recover faster. As the world's most technical sportswear company, 2XU brings the knowhow, expertise and scientifically proven benefits to provide our athletes with best-in-class race & training apparel and compression wear to optimise overall performance.
Ambitious
"We want to continue winning big races this year and keep our position as one of the leading teams in the world. It is our ultimate ambition to win a World title over the coming two years", says De Wolf. "We have been Vice – World Champion twice and had two podium finishes at the IRONMAN World Championship in Kona in the past few years. I know this is an extremely ambitious target, but in the long run I strongly believe we have the operational set up, the support of fantastic partners and the quality in the team to do so."
David Zurcher, CEO of BMC Switzerland, is extremely pleased to continue the close partnership with the team for the next two seasons: "Over the past seven years, we have been able to celebrate several major successes with the athletes and the team. BMC is extremely proud to play our pivotal part in the team's continued rise on the world triathlon stage. The BMC Timemachine is the benchmark in triathlon equipment, and we are convinced that it is the weapon that leads success. We have no doubt that this will remain the case for this season and beyond. We look forward to following another successful season with the team!"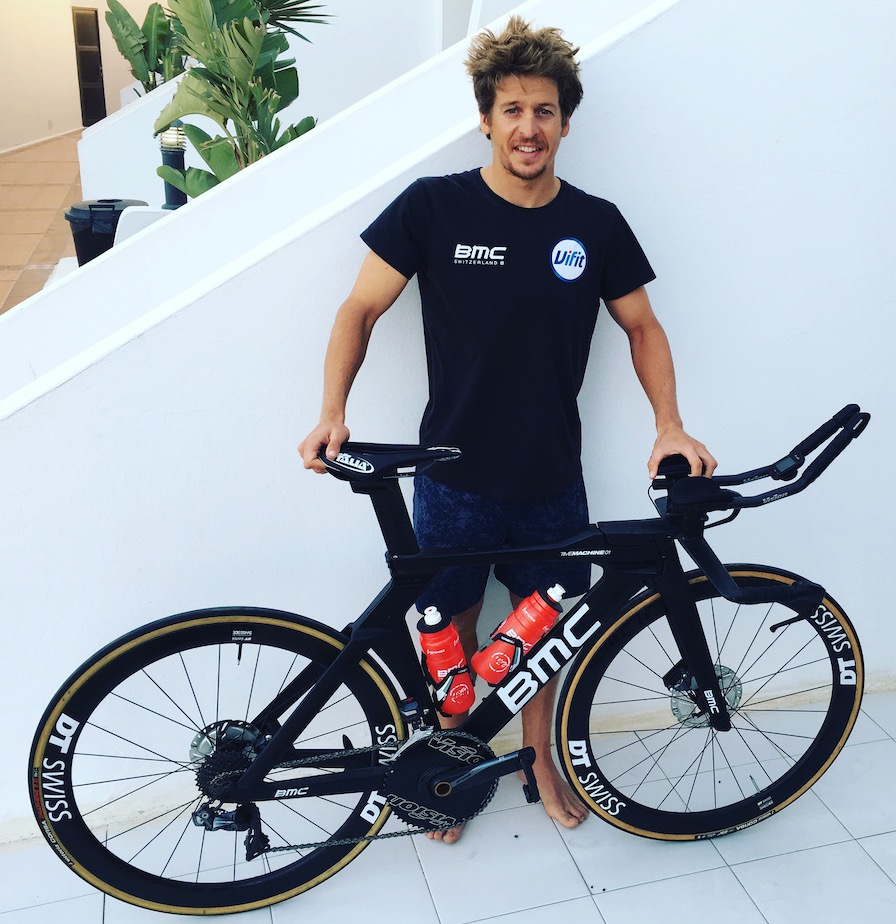 Luke O'Shea, Chief Marketing Office of 2XU adds: "We are very excited to begin this journey with Team BMC. Beyond the obvious opportunities across product development, R&D, testing and immediate feedback from top level athletes is the wider impact we can make through incorporating our brand mission of creating a fitter, healthier world.- Through the sport of triathlon, with this team and these athletes it gives us a very unique opportunity. The team and athletes, while performance is a priority, is unique in that while they have individual goals they have team goals and that really unifies the impact and reach. We have some very exciting things planned in the pipeline that will allow the athletes to perform at their best but also bring something new to the world of triathlon so watch this space."
Strong network of sponsors and partners
CEO Bob De Wolf also emphasises the importance of the confirmed support of sponsors and partners for 2021:
"We are incredibly pleased to be able to work with such a strong network of partners and sponsors. Bike manufacturer BMC Switzerland and technical sportswear company 2XU serve as the team's main sponsors.
Additional support is provided by our excellent partners: Real estate company Uplace; uvex helmets and eyewear; DT Swiss wheels; 6D Sports Nutrition, Elite indoor bike trainers, drink bottles and bike transportation bags, Orca wetsuits, swim wear and goggles; BMW Le Couter team cars; Selle Italia saddles; Muc-Off clean, protect, lube and drivetrain products, ZEN8 indoor swim trainers; Supersapiens glucose monitoring system, Sands Beach Active for warm weather training; Optimize Bike & Tri triathlon destination store; Best Swim Centre and TrainingPeaks training data management system".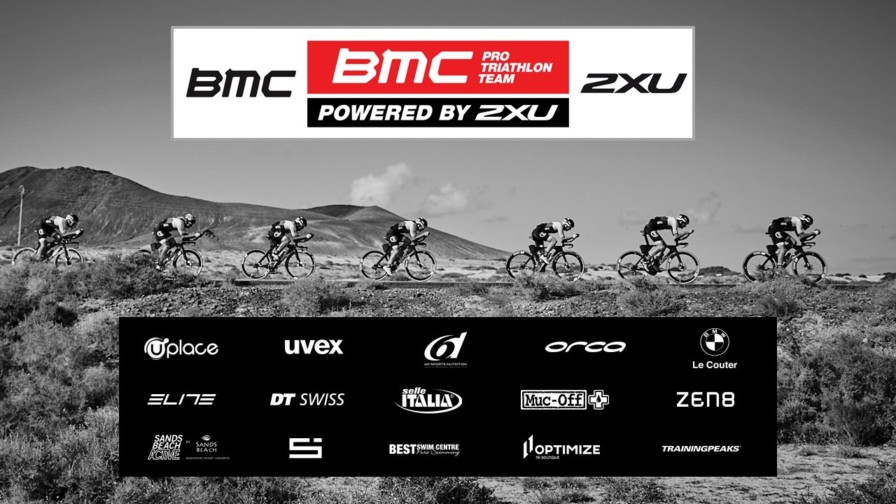 "We are very satisfied to team up with the BMC Pro Triathlon Team in this new partnership", explains Pieter Cocquyt, Operational manager of 6D Sports Nutrition. "Based on academic know-how and long-term expertise 6D offers a complete range of 100% scientifically proven sports nutrition supplements. We are very happy to partner up. In addition to the cooperation with Deceuninck – Quick-Step, we have a new major international cooperation with the BMC Pro triathlon Team. The team will also be involved in the further development of new products. Furthermore, we hope that our products can have a big impact on the performance of the athletes."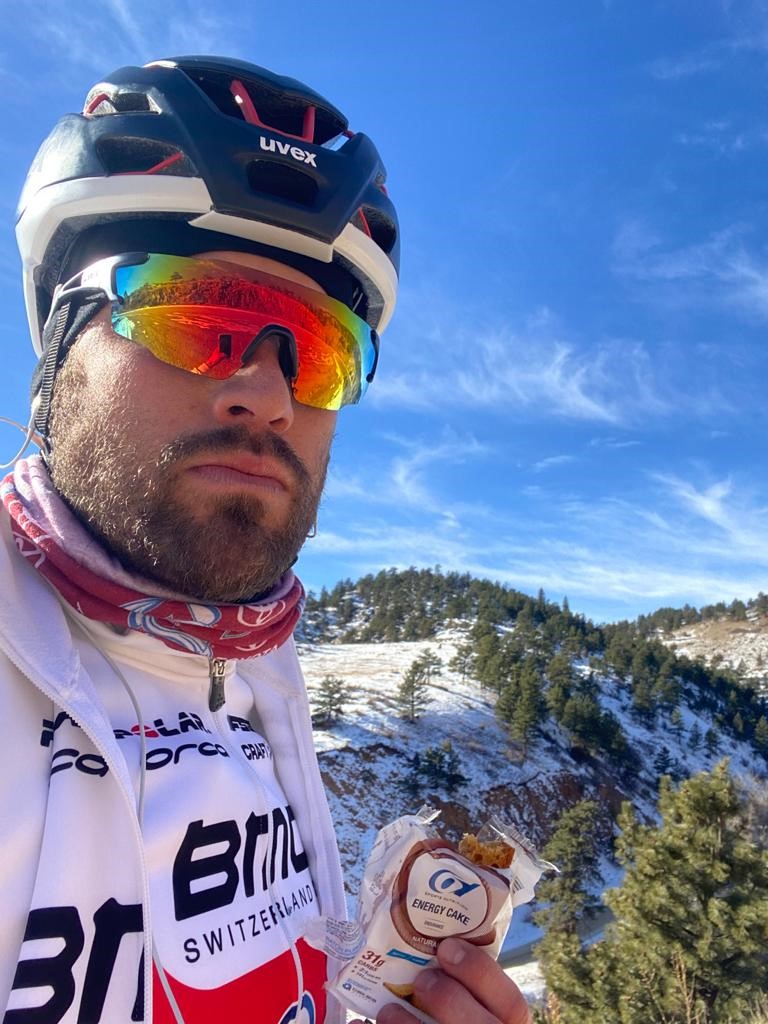 "We're stoked to be able to now support a professional triathlon team, adds Alex Trimnell, CEO at Muc-Off. "It's been a long-term goal of ours to build on our support mountain bike riders and cyclists, by adding triathletes to the Muc-Off family. What BMC have created so far is really exciting, and we can't wait to see what the future holds for the team and our partnership."
Victor Jarland, Founder and CEO of ZEN8 continues: "We are thrilled to partner with the powerful BMC Pro Triathlon Team and to share the passion for triathlon. As the official sponsor of BMC Pro Triathlon Team indoor swim training equipment; we strive to enhance the day to day training routine for the athletes so they can perform when it matters. We look forward towards achieving shared success in the coming years and to be part of BMC Pro Triathlon Team's vision. The vision of becoming the leading long-distance professional triathlon team in the world. Together we'll work to inspire and encourage our athletes and fans to become faster, stronger and more confident on race-day."
"BMC Pro Triathlon is quickly becoming the world's leading long-distance professional triathlon team. Their pursuit of performance and technological advancements is closely watched and respected by everyone in the sport," said Todd Furneaux, President and Co-Founder of Supersapiens. "Through Supersapiens, the BMC athletes will have insights and retrospective analysis into their glucose, which will allow them to optimize their fuel strategies. In triathlon, fueling is considered the fourth discipline of the sport, and we are eager to help triathletes remove the mystery when it comes to optimal fueling through real-time glucose visibility."
Team line-up confirmed
The BMC Pro Triathlon Team has the clear ambition to continue to be a leading team in long distance triathlon. De Wolf indicates: "As we continue to set out very ambitious targets for the years to come, I am very proud and pleased with the team line up we have confirmed for next year. We feel we had a fantastic team roster in place and we are very pleased to continue working with 7 of our athletes. Confirmed athletes are: Pablo Dapena Gonzalez (ESP), Kristian Høgenhaug (DEN), Chris Leiferman (USA), Katrina Matthews (GBR), Max Neumann (AUS), Patrik Nilsson (SWE), and Chelsea Reilly Sodaro (USA)."
Team roster 2021:
Pablo Dapena Gonzalez (ESP): World Champion ITU Long distance 2018, 2nd ITU Long Distance World Championship Pontevedra 2019, winner Challenge Cape Town 2019, winner Challenge Gran Canaria 2018, winner Challenge Mallorca 2018, 2nd Challenge Salou 2019, 2nd Challenge Lisboa 2019, 2nd IM70.3 Rapperswil 2019, 3rdIM70.3 European Championship Elsinore 2019, 2nd ETU Long Distance European Championship 2018, ranked 1st Challenge Family World Ranking 2018
Chris Leiferman (USA): winner Ironman Florida 2020, winner Great Floridian 2020, 10th IM World Championship Hawaii 2019, winner IM70.3 Boulder, winner IM Boulder 2018, winner IM Louisville 2018, winner IM Mont Tremblant 2016
Katrina Matthews (GBR): winner IM Florida 2020, winner IM70.3 Estonia 2020, winner Outlaw X Nottinghamshire 2020, National 100mile TT Champion 2020, ETU Middle distance Champion 2019
Patrik Nilsson (SWE): North American IM Champion 2019, 2nd IM European Championship in 2018, 5 x Ironman winner, 2 x sub 8 hours IM in 2016, winner IM Copenhagen 2016, winner IM Barcelona 2016, winner IM70.3 Barcelona 2016, 8th Ironman World Championship in Hawaii in 2017
Max Neumann (AUS): Asian Pacific Ironman Champion 2020, winner Moolooba Triathlon 2018, 2019 and 2020, winner IM70.3 Western Sydney 2019, winner IM70.3 Xi'an 2019, winner Triathlon de Gerardmer 2019, winner Changsha International Triathlon 2019, winner Hell of the West Triathlon 2018 & 2019
Chelsea Reilly Sodaro (USA): 4th IM70.3 World Championship Nice 2019, Latin American Champion IM70.3 Buenos Aires 2019, winner IM70.3 Santa Rosa 2019, winner IM70.3 Augusta 2019, winner IM70.3 Indian Wells 2018, winner ITU Huatulco World Cup 2018, winner USA National ITU Champion 2017
Kristian Høgenhaug (DEN): winner IM Hamburg 2019, 2nd ETU Long distance European Championship Almere 2019, 4th ITU Long distance World Championship Pontevedra 2019, 2nd IM Copenhagen 2018
The cooperation with Emma Pallant will come to an end at the end of this (2020) season. Bob De Wolf adds: "Emma (4 seasons), has played an instrumental part in what we have been able to achieve as a team over all those years. Emma was a member of the team since 2017 and has been a fantastic athlete to work with. We are very grateful for what Emma has done for the team, as a top athlete and for the outstanding results she has achieved as a member of our team".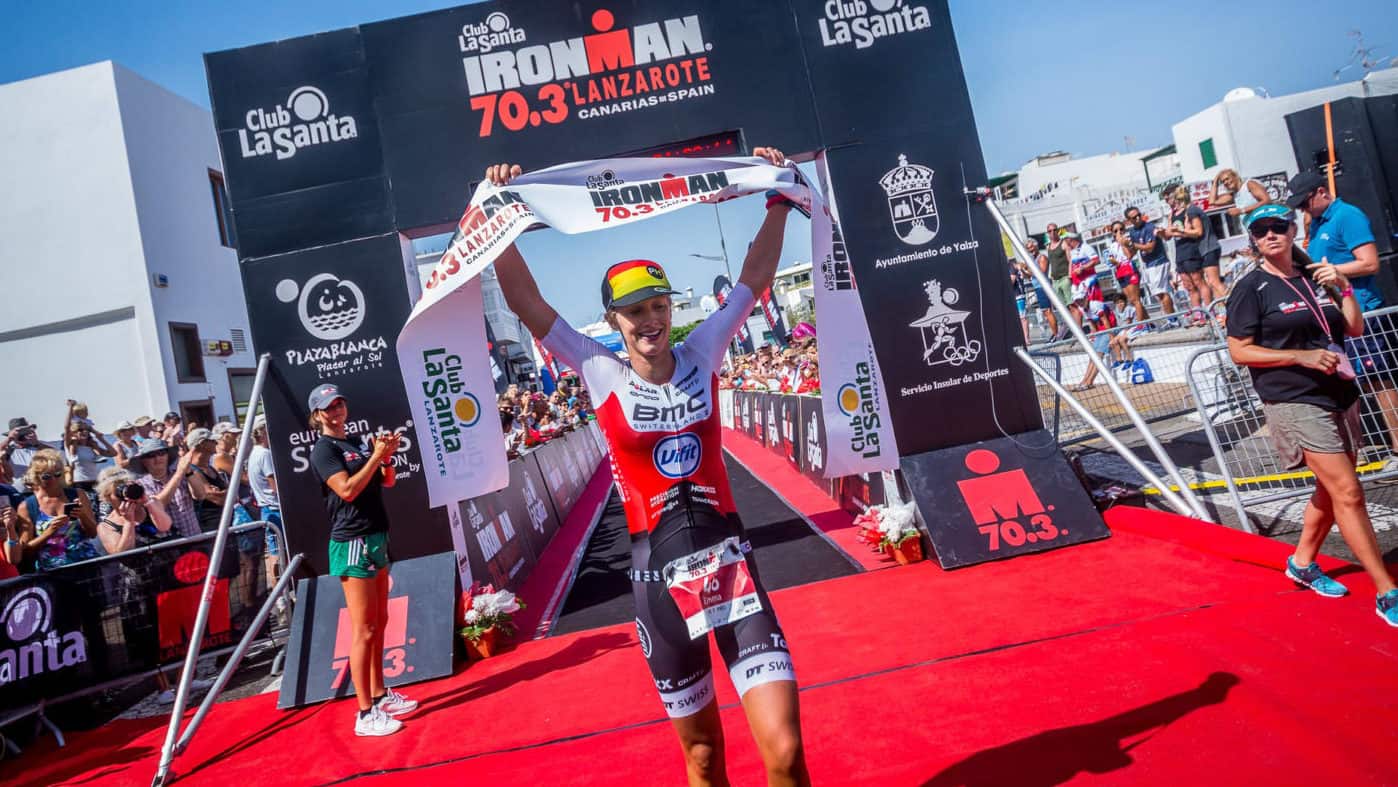 Online:
Team web site: www.bmcprotriathlon.com
Facebook: www.facebook.com/bmcprotri/
Twitter: www.twitter.com/BMCProtri
Instagram: www.instagram.com/bmcprotri