You can never accuse Super League Triathlon of following a predictable script, and that was certainly the case when we saw this news drop on Tuesday.
Team INEOS rider, 2004 Olympic rower and multiple IRONMAN champion, Cameron Wurf, is to be wild card addition to the elite field at Super League Triathlon Malibu this coming Saturday, 17 September.
Excited, but petrified
Given his background and (long distance) triathlon racing history, his comments on the news are of typical Wurf style!
"I am extremely excited but also absolutely petrified, crapping my pants, at the same time.
The concept of short distance triathlons isn't new to him, as he explained:
"I grew up as a kid on Sunday afternoons watching Macca (Chris McCormack) racing sprint triathlon on Channel 10 with Brad Bevan and Greg Welch and it was awesome to watch.
"That disappeared and then Super League came around about when I took up the sport and I've always followed it and wanted to be a part of it, watching it knowing it isn't the most suited to my characteristics but I want to experience it. Ideally I will do really well and get to do it again."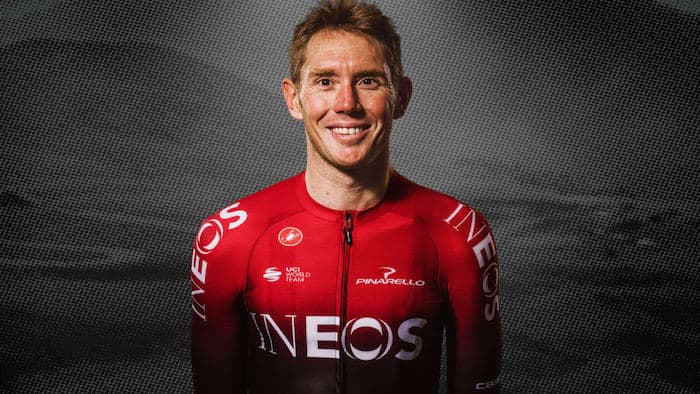 A tough gig? Probably…
Revisiting the unpredictable thoughts above, the reason is that – on paper at least – Wurf's chances of success in Malibu are limited, in my opinion.
Three weeks out from the IRONMAN World Championship is certainly not going to help his prospects given the training phase he will surely be in.
His swim abilities are better than perhaps many perceive (he swam with Sanders, Long, Kienle, Chevalier and others this year at the IRONMAN World Championship in St George, and perhaps more impressively has exited IM swims within two minutes of Lukas Wojt, the top ranked swimmer in long distance racing – Italy 2019), but that's still a different beast to the full-gas, 300m of Super League Triathlon against the likes of Hauser, Brownlee and company.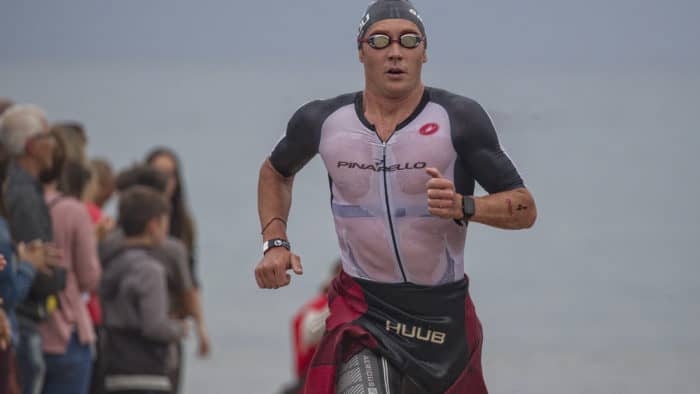 Back in 2019, Wurf floated the idea of training to be part of the Australian Mixed Relay Triathlon squad for Tokyo 2020. His one ITU World Cup start over the Olympic distance saw him almost dead last out of the water, such is the short course swim depth.
The racing format in Malibu is Eliminator. That's three swim-bike-run super sprint triathlon events with a short break in between, but during each race athletes are eliminated. The final three athletes across the line in stage one will go no further. Same again in stage two, which should leave 14 athletes starting the final race (and it could be less, should any other athletes fall 90 seconds behind during those first two stages).
Can Wurf make it through to stage 2 (which would require, at minimum, finishing ahead of three other SLT athletes)? I think that would represent success. Anything much beyond that would be seriously impressive – but when you've rowed in the Olympics, ridden Grand Tours, Paris-Roubaix and won multiple IRONMAN events, there's a pretty impressive history of sporting versatility to call upon. We wish him well, and will be watching on with interest.
Of course, Wurf is not unaware of the task that awaits:
"It's the opposite end of the spectrum to what I have focussed on, and coming into the sport so late and out of respect to Ironman and my limited time in the sport I have focussed on that rather than trying to do everything so this is quite exciting to see where I am at.

"I'm looking forward to being on the start line with everyone. It's a real honour for me. An entirely different field to what I've raced before.

"There are some great young stars. Some of them were only just being born when I was already in Europe competing in rowing in 2001 so they are a lot younger than me but I am really excited to spend the week with the crew and to compete."