Cassandre Beaugrand again enjoyed that winning feeling when racing in Britain as she wowed the crowds at WTCS Sunderland, leading home Emma Lombardi in a French one-two.
Last year she took the victory at WTCS Leeds as well as wins at Arena Games London and Super League London.
This latest victory sets her up perfectly for the Paris Olympics test event in front of her French fans and in what is her home city.
Home from home
She's been based at Loughborough since last October and told us: I love racing in front of the British crowd and it's my second home now. I really enjoy it at Loughborough – working with my coach and an amazing group, who have made me so welcome. I'm very happy there."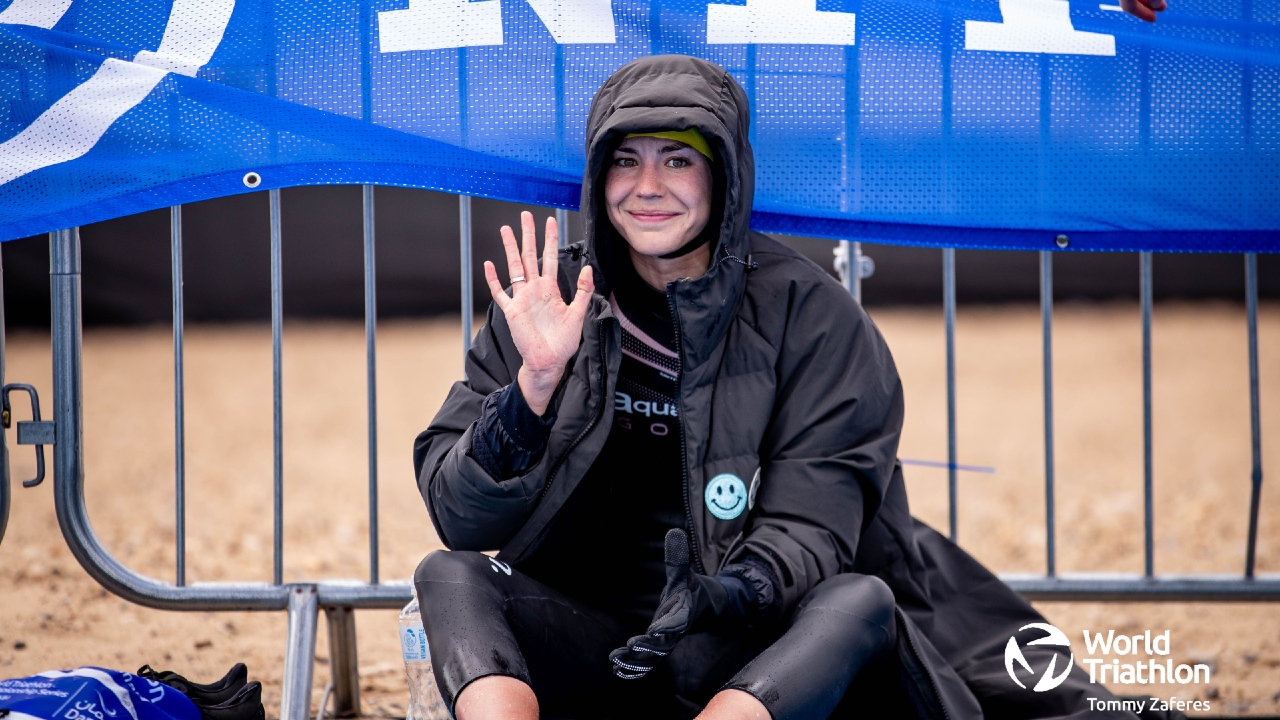 Reflecting on the race itself which saw her in a lead group of seven on the bike before taking control on the run, she added: "I didn't know what to expect. I knew it was quite an open race because not all the big names were here so I just knew I had to push more at the front.
"That's what I tried to do on the bike but unfortunately we were caught late on by the second group.
"But I had a good run and it's just a shame Leonie (Periault) couldn't quite make it an all-French podium!"
Allez Les Bleus
Chasing home Beaugrand was rising star Emma Lombardi and she said afterwards: "It was an interesting race – the bike was quite hard with the up and downhill.
"I like those sort of circuits though and really enjoyed it and for me that was pretty good at Sprint distance."
The Olympic distance is Lombardi's favoured option and it will be fascinating to see if she can overhaul her team-mate in Paris in mid-August.