The world's biggest city centre triathlon, the London Triathlon, has become part of the Challenge Family – and will feature a new middle-distance race from this year onwards.
The event, which takes place in the English capital on 6 August, will now have a new look as it becomes Challenge London.
The partnership between organisers LimeLight Sports Club and Challenge Family will see the rebranded event become the first-ever Challenge Family event to take place in London and will include that new middle distance option, in place of the previous Olympic Plus distance.
It will feature a 1.9km swim, 80km bike (with plans to increase to 90km in 2024) and finish with a half marathon on the same iconic course already enjoyed by thousands of triathletes over the years.
Brit pack welcome new race
It's hoped the middle-distance option will provide the required competition for many high-level and elite triathletes as part of their competitive season and it will be classed as a PTO Silver Tier event initially.
And there's already been strong enthusiasm for the race from three big-name Brits, one of whom made her triathlon debut in the event in 2012.
Emma Pallant-Browne, ranked number seven in the world, said: "My first ever triathlon was London Triathlon back in 2012 so this race means a lot to me and it's so cool to see it partnered up with the Challenge Family! I love racing Challenge events and London is such a vibey city that really gets behind its sporting events so looking forward to seeing this iconic event with the new partnership thrive."
That was echoed by three-time The Championship winner and number two in the world, Lucy Charles-Barclay, who added: "As a Londoner I am so excited to hear Challenge Family is coming to my home town. I have raced multiple swim races there before and it's a great venue for triathlon."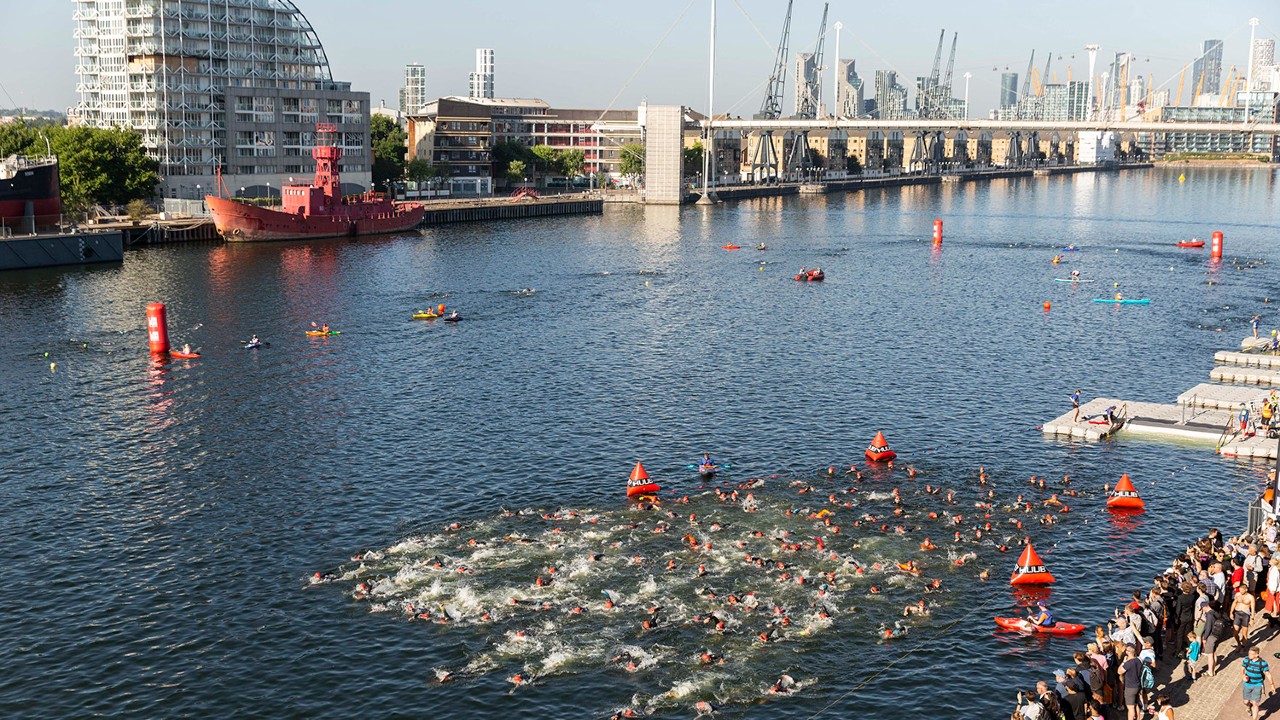 And another popular Brit likely to be on the start line in the future is Joe Skipper, who added: "I am extremely excited to hear that long-course racing is coming to London with Challenge Family partnering with the iconic London Triathlon. I have raced the London Triathlon a number of times and the prospect of racing again, now as a Challenge Family race, makes me excited to line up again in the future."
Iconic sights
The swim will take place in the sheltered Royal Victoria Dock while the three-lap bike will take athletes from Docklands to Westminster and back, taking in some of London's most memorable sights, while the multi-lap run will take place within Docklands, perfect for spectator support.
Challenge London is the world's biggest city centre triathlon open to all abilities, seeing participants ride by Big Ben, the London Eye and Houses of Parliament, setting off from the ExCeL Centre in East London, the heart of the Docklands.
Craig Dews, CEO at LimeLight Sports Group expressed his delight at the new partnership, saying: "Challenge Family is a recognised brand with good, shared values to ours at LimeLight when it comes to growing the sport's inclusivity, diversity and accessibility.
"To bring Challenge back to England is very exciting for the sport. We believe that the event now will have international appeal, bring some of the biggest names in the sport to London, whilst maintaining its place as a brilliant triathlon for all levels of experience."
Challenge Family CEO, Jort Vlam, is also looking forward to the new partnership: "We are very excited to partner with the team at London Triathlon to bring middle-distance racing to the heart of one of the world's most historic cities and for London to join Challenge Wales on our UK race calendar.
"For athletes to be able to race past some of the most iconic buildings in the world is almost unheard of in long-course racing."