It's Challenge Roth weekend – $200,000 on the line in Bavaria
It's always one of the iconic races of the European summer season – Challenge Roth takes place this coming Sunday, 1st July.
You can watch the race LIVE – CLICK HERE FOR DETAILS ON THE COVERAGE.
Thursday was Press Conference day in Germany, and here is what many of the top contenders had to say ahead of the race, including a trio of Brits with podium ambitions, Joe Skipper, Laura Siddall and Lucy Charles.
Pro Men
Sebastian Kienle (GER) comes into the race as the #1 seed. He's had a fantastic start to the year with a second place at Challenge Family's The Championship and a win at Challenge Heilbronn a couple of week's ago.
"I am yet to win this race so would love to cross the line in front. This will be my third attempt here and I want to cross the line feeling like I have given it everything and hopefully on the top of the podium. This race is very important for us Germans. Roth is like our 'German Grand Slam' so it would be amazing to include this title on my resume."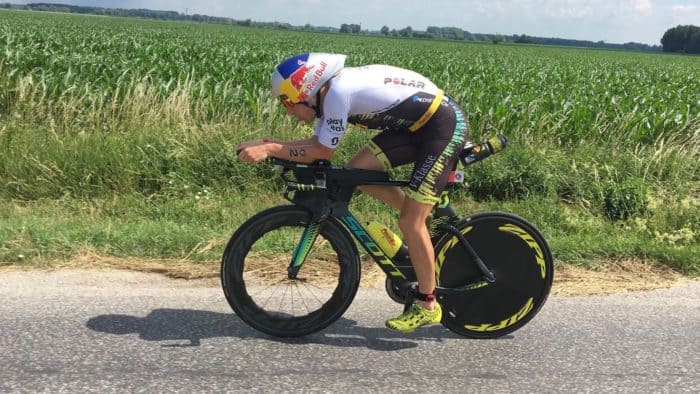 Joe Skipper (GBR) is back after his second place finish last year. Joe has been second here for the last two years and will be looking to move up to that top spot.
"I was injured in Feb and March so couldn't run but gave me the opportunity to do more riding and swimming which has been a huge advantage for me. My improved swim could make all the difference for me this year. Let's see"
Andreas Dreitz (GER) is the local favourite coming from Nuremberg. This is only his second long distance race and his first on German soil.
"I'm a little nervous as this is only my second full distance race and I'm still very inexperienced at this distance. I still feel quite relaxed though but am sure this will change in the next days as race day gets closer. I feel honoured to be sitting here in my home region of Roth. I've often been here in Roth for the race as a spectator and I now feel very ready to now actually race it. It is going to be very special for me to have my family and friends out here on the course cheering for me. I've had the opportunity to train a lot on the course and this has given me a lot of confidence"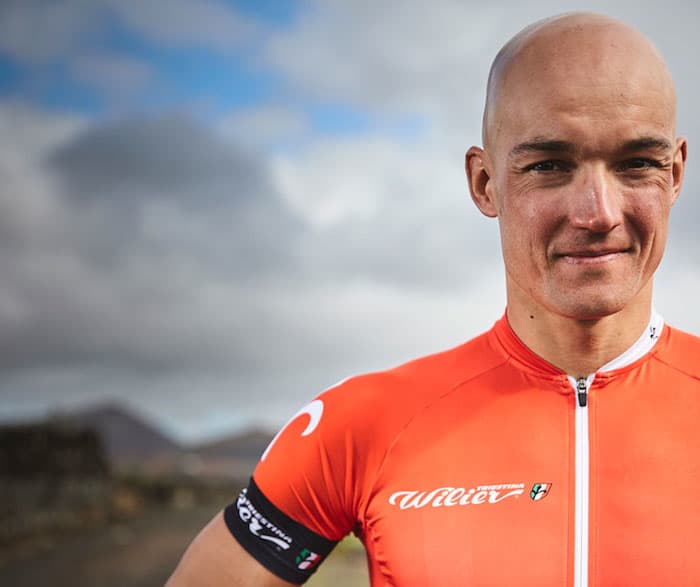 James Cunnama (RSA) – won Roth back in 2012 and is now back to try and do it again. Recently became a father for the first time.
"I had a strange build up, a few injuries and bad back. Haven't raced much this year though so a little of the unknown. Prep has gone very well though and feeling very fit and mentally ready. Very happy to be back here and love the race. One of my favourite races and I have really missed it the last few years."
#TBT to 6 years ago winning @ChallengeRoth1 . In 10 days time I'll be trying to win again. Can't wait! #challengeroth #trisutto pic.twitter.com/dEJbuGCJzp

— James Cunnama (@JamesCunnama) June 21, 2018
Cameron Wurf (AUS), Jesse Thomas (USA), Sven Riederer (SUI), Ivan Rana (ESP) and Luke Bell (AUS) even though not at the press conference, could definitely be players in the race and potential podium contenders.
Pro Women
Lucy Charles (GBR) – at 24yrs of age Lucy could be the youngest athlete to ever win Challenge Roth.
"It's my first time here and I have heard so much about this race so very happy to be here. My home stay have been wonderful and have made me feel very welcome. This race has definitely been on my bucket list of races to do. I'm still fairly new to the sport so I am still learning but I do go into every race wanting to win and I will be trying to cross the finish line in front."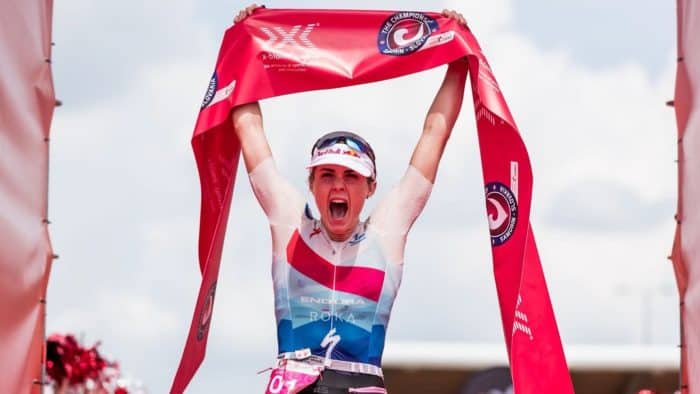 Yvonne van Vlerken (NED) – has won Roth three times and if she was to win on Sunday would be the only female to have won it four times. Most experienced on this course. Has already won Challenge Riccione and Challenge Gran Canaria and second at Challenge Heilbronn.
"I'm getting married in three weeks time so I'm not sure if I'm more nervous about that or the race on Sunday. I'm definitely more experienced with racing! When driving here yesterday I was overcome with emotion when I drove into Roth. I have had some of greatest performances of my career here and it means so very much to me. For the first time though I am not so focussed on times or finish positions. I just want to have a good race and do well across all three disciplines. After having a bad day here last year I just want to really improve and enjoy Sunday. We have many great women racing on Sunday so it is going to be tough. I've been racing for 18 yrs now and I'm still racing at the same level….I'm not getting any slower so I think I should get a world championship medal for consistency! I would love to win of course but this would be extremely difficult with the field that is assembled this year."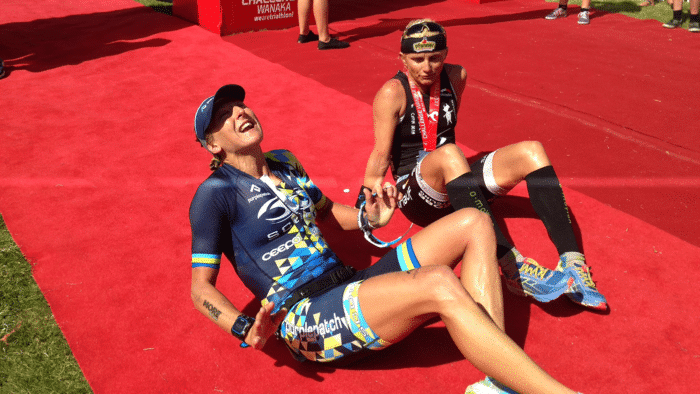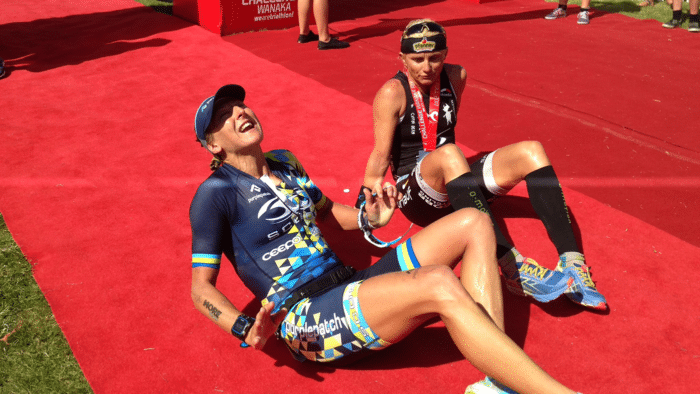 Laura Siddall (GBR) – third time in Roth. Placed second here last year with the fastest run split. Has had a great year so far – second at Challenge Wanaka, Challenge Melbourne, Challenge Salou and Challenge Denmark.
"This is my third year back in Roth and just so happy to be back. I've had a great year so far as far as racing goes so I have nothing to lose on Sunday so will be giving it everything. This race means so much to me and has firmly become set in my heart that I love this race. I want to have a great performance and hopefully better than that of last year. I want to cross the line on sunday feeling truly proud of my performance." 
Daniela Sämmler – Recently won Challenge Heilbronn.
"I have developed as an athlete quite a bit over the past few years. I feel in great shape and have had some great lead in races (won Challenge Heilbronn two week's ago). I would like to have my best performance on sunday and finish on the podium. If I race to my capabilities then I think this is for sure possible. I would love to get the German Record and I believe I am in the shape to do this. All five women who are on the stage here are capable of a podium position so it's going to be a very interesting and tough race on Sunday."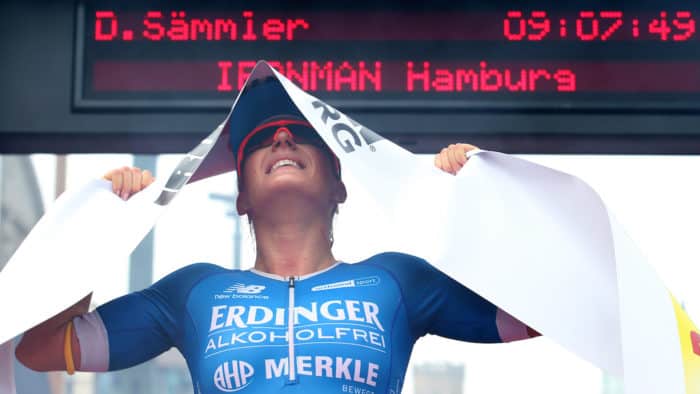 Kaisa Sali (FIN)– first time here in Roth. Arguably the fastest runner in the field. Recently placed fifth at The Championship.
"I've been told many times that this race is one of the biggest celebrations of swimming, biking and running so I am incredibly excited to finally be here for the first time. I've had a chance to ride a little of the bike course. Definitely want to do my fastest time on sunday. I've only raced 6 full distance races and I feel I have not as yet had a perfect race over this distance. I am really looking forward to having a great performance on Sunday".