Daniela Ryf, Anne Haug and Chelsea Sodaro – who between them have won every IRONMAN World Championship since 2015 – will top what's arguably the strongest female long-distance field ever assembled outside of Hawaii at DATEV Challenge Roth powered by hep on June 25.
They'll be joined by Germany's world number six Laura Philipp, who makes her debut at Roth, as well as last year's runner-up Fenella Langridge plus Lisa Norden, Ruth Astle and Laura Siddall.
Debuts for Sodaro and Philipp
Haug, IMWC winner in 2019, will again enjoy home advantage as she seeks a third straight success at Challenge Roth. It was her victory there last year which helped secure the number one spot on the PTO rankings.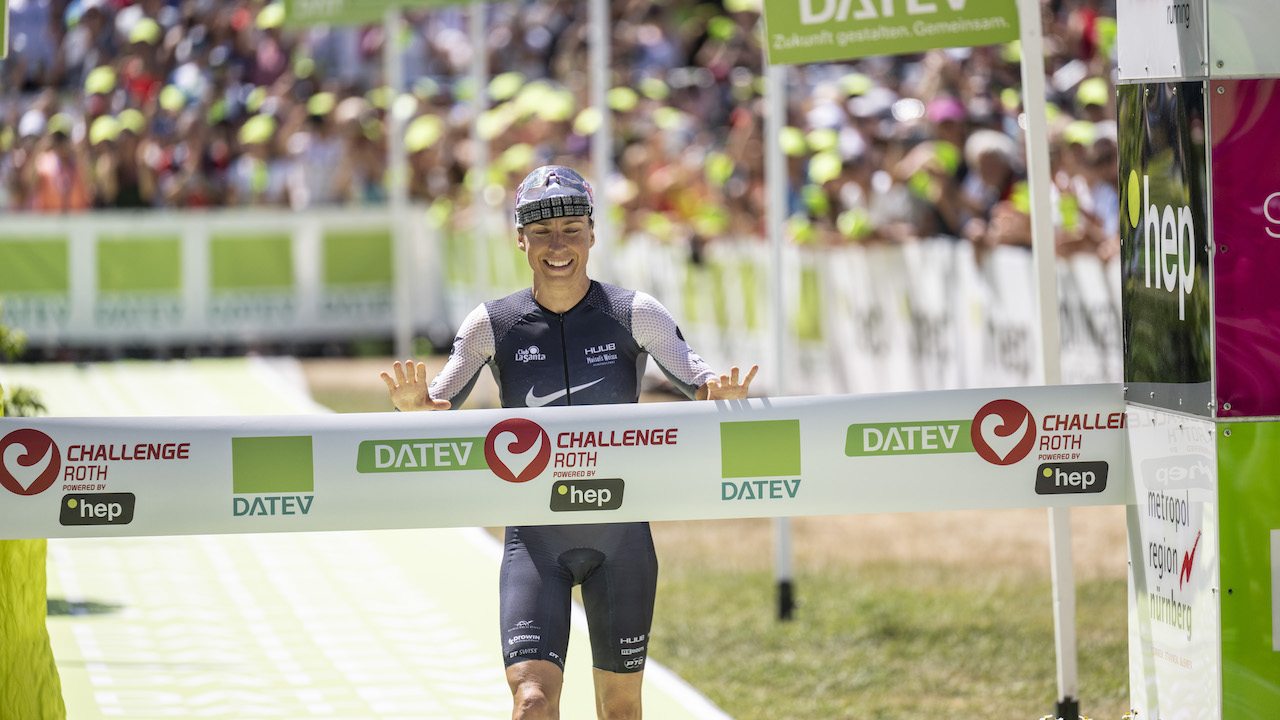 Just one place behind her is Swiss legend Ryf who has five INWC titles to her name as well as two Roth victories from 2016 and 2017.
And that pair will again lock horns with America's Sodaro who produced an exceptional display to triumph in Kona last October with the second-fastest time in history there of 8:33:46.
Philipp will also make her Roth debut after having to cancel her start in 2019 at short notice due to injury. Of all the current female athletes, Philipp has the fastest personal best time with 8:18:20 from IRONMAN Hamburg last year, only seven seconds off Chrissie Wellington's full-distance world best time in Roth set in 2011.
Langridge on a roll
Fenella Langridge will be looking to continue the progression which saw her finish third at Roth in 2021 and then second in 2022, when her enthusiastic ride over Solarer Berg was one of the triathlon moments of last season.
It will be a sixth start in Franconia for fellow Brit Laura Siddall. After securing second place in 2021 in a thrilling duel with Langridge and a phenomenal chase, she narrowly missed the podium last year, finishing in fourth.
Even closer than the race between Langridge and Siddall in 2021 was the finish at the 2012 Olympics, where Lisa Norden secured the silver medal behind Nicola Spirig. Norden finished fifth in Hawaii and sixth at the IM World Championships in Utah in May 2022 and is another to watch.
As is Ruth Astle, who in 2019 finished eighth in Roth as the fastest non-professional athlete. She returns as a high-ranking professional and the winner of IRONMAN Israel in November.
The men's field has also been announced and it's headed by reigning champion Magnus Ditlev.