This is a preview of the first edition of the race – click here to read how Frederic Funk and Ellie Salthouse powered to clear-cut victories.
Frederic Funk, runner-up in the recent IRONMAN 70.3 Worlds, says the lure of one last race against fellow German and triathlon legend Sebastian Kienle was one of the main draws that brought him to Challenge Samarkand on Sunday.
Kienle is on a farewell tour before he retires from the sport and the pair were in the line up at the inaugural event in Uzbekistan.
Unfortunately for both the match-up didn't materialise, with Kienle deciding not to compete on the eve of the race after picking up a cold and temperature. The other big names are taking part though and you can watch the race unfold live via the video embed below…
'Unique experience'
As well as that second place in Finland, world #14 Funk also won 70.3 Zell am See a fortnight ago and admits: "After my recent races I was pretty tired and to be honest I think I would have cancelled this race if it was 'a regular race' somewhere in Europe. But, this unique experience I was really looking forward to and also it's a big honour for me to race one last time against Sebastian, someone I've always looked up to."
Funk looks the in-form athlete and added: "I do hope I'm the favourite and that I'm able to live up to that role."
Up against him is Aussie Aaron Royle, who is also in the top 20 in the standings, and a very relaxed Kienle.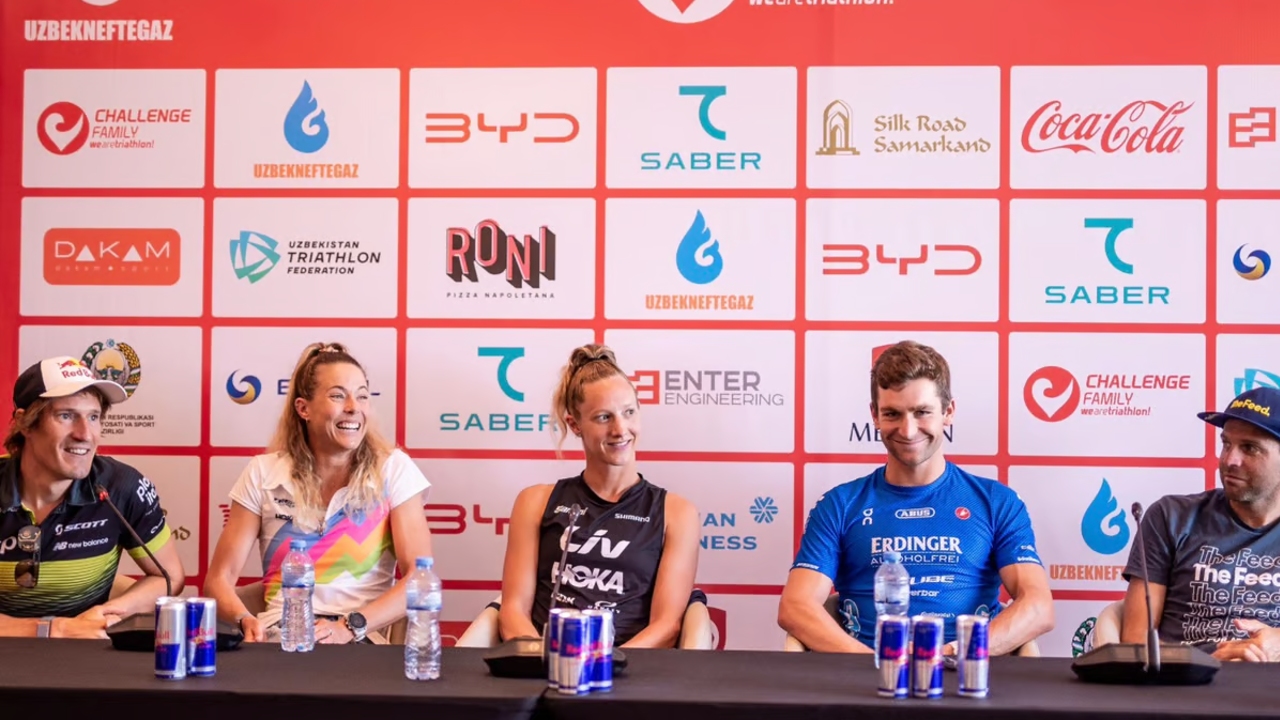 'Less stress than usual'
Kienle was on commentary duty at last weekend's IRONMAN World Championship in Nice and will be soaking up as much as he can over the race weekend, saying: "Because this is one of my last races, I experience less stress than usual.
"Normally around races I only see my hotel room and race course, but most likely I'm going for a tourist tour after this press conference and during the race I will definitely enjoy the scenery more.
"What I've experienced throughout my career is that sport brings people together and triathlon enabled me to visit places which I wasn't about to visit otherwise. Samarkand is a wonderful example of that."
There's also a small but select women's field, with Emma Pallant-Browne and Ellie Salthouse two of the main contenders.
And the latter said: "My plan of attack is to go out hard on the swim and create a gap on Emma. And then push as hard as possible on the bike to keep her off as long as possible."