"The world's most scenic long distance triathlon" this coming Saturday
Can Great Britain's Laura Siddall finally take the win in New Zealand?!
Regarded around the world for its stunning beauty, Challenge Wanaka on Saturday represents the start of another busy season on racing for the Challenge Family (www.challenge-family.com).
Formerly a full-distance event, in 2018 the Pro element of the raced switched to the half – and produced one of the best races of the year; two very close battles in top quality fields which saw Javier Gomez (ESP) and Annabel Luxford (AUS) take hard-earned wins, by margins of just 17 and 11 seconds, respectively.
As announced last year, from this years edition the focus for Age-Group athletes too will be the half distance race, meaning the end of the full – a logical decision really, with the full attracting only around 100 starters last year.
Can Laura do it?
One athlete who loves racing in Wanaka is Great Britain's Laura Siddall. She has finished second for the last four years –  and of those, her deficit in 2017 (full distance) to Yvonne van Vlerken was just 27 seconds, while last year (half distance), she was just 11 seconds shy of Luxford. With the same progression, she should win by five seconds this year, right?!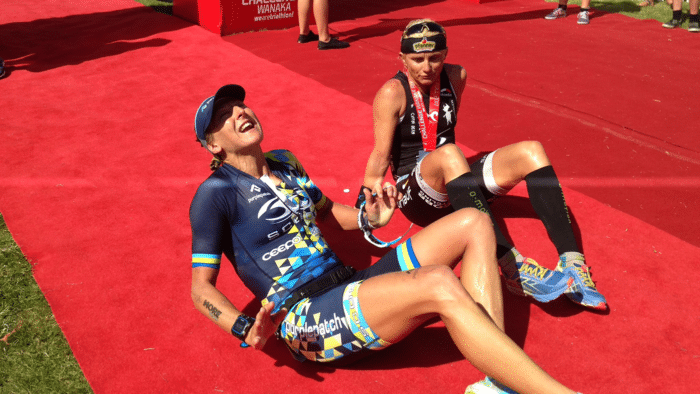 2018 year was a great year for the 'global' Brit, with three big full distance wins at IRONMAN New Zealand, defending her title at IRONMAN Australia and the ETU Long Distance Triathlon European Championships at Challenge Madrid. To that she added a host of podium finishes and a second place finish in the Challenge Family Rankings / Bonus Pool for 2018.
You can be sure that she will be more determined than ever to finally stand on the top step of the Wanaka podium, in a country that she loves and has spend a significant amount of time in over recent years.
https://www.instagram.com/p/BtxNfczDSNS/
Who's racing?
I don't have a full-listing of Pro entrants at the time of writing, but we do know that Meredith Kessler (USA) – a multiple winner of IRONMAN New Zealand (and many other big races too) – will be racing. A strong swimmer, she'll surely be out at the front early and will certainly provide a target for the Laura to try and chase down on the bike and run. Laura will have a new bike she'll be hoping to put to good use on Saturday, and we'll be taking a much closer look at that soon.
https://www.instagram.com/p/Bs-uXvRhQFj/
For the men, race favourite will surely be home athlete Braden Currie, who pushed Javier Gomez so close last year. Braden turned the tables on Javier later in 2018 by winning the IRONMAN Asia Pacific Championship, before going on to finish fifth at the IRONMAN World Championship in Kona.
We can expect to see some fireworks on the bike from Andrew Starykowicz (USA), plus the fish-like swimming from three-time Wanaka full-distance winner, Dylan McNiece (NZL) who finished fourth last year.
Events Links: