European Elite Gold for Laura Siddall at Challenge Madrid
Great Britain's Laura Siddall really is Miss Consistent when it comes to long distance racing and seemingly getting better every year. 2018 has certainly been her best yet, and at the full distance Challenge Madrid on Sunday, she added the ETU Long Distance Triathlon Championship title to her extensive and increasingly impressive C.V.
We've already highlighted (HERE) how Lucy Gossage won her third iron-distance title of the season at IRONMAN Wales at couple of weeks back, and now Laura has also achieved that feat – adding to previous success this season at IRONMAN New Zealand and IRONMAN Australia. She was also fourth at Challenge Roth – and her legendary ability to race, recover and perform will be tested again, with the IRONMAN World Championship taking place just 20 days after her race in Madrid.
It was a very close race in Spain, Laura finishing barely two minutes ahead of Belgium's Alexandra Tondeur, a class athlete who finished third last year at the IRONMAN European Championships, Frankfurt. out of the swim together, Laura gained six minutes on the bike over Tondeur and Austria's Eva Wutti, and while the Belgian regained four of those minutes over the marathon, it wasn't enough to stop the Brit from adding an Elite Gold medal to previous success as an Age-Group athlete.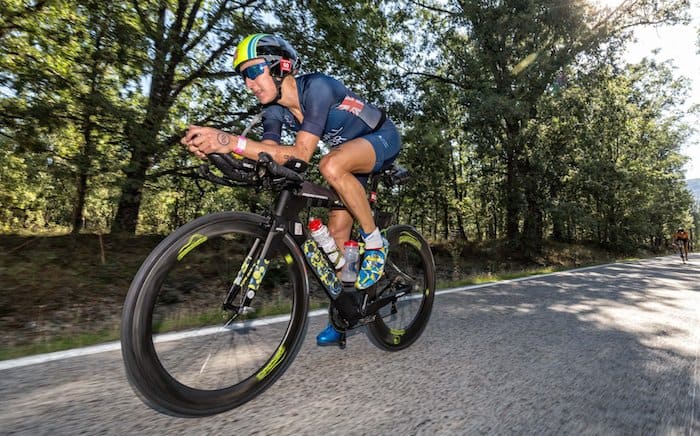 I was able to contact Laura this morning about her day on the incredibly tough Challenge Madrid course, which included lots of climbing, headwind for the last 100km on the bike and 30°c+ temperatures!
"Super stoked to take the win. A real honour to wear the GBR kit and race along side all the Age-Group athletes. That's a really tough course, but epic and stunning.
"From the rural Spanish sierra's to a city centre marathon in the heart of Madrid! Just incredible.
"I really thought it was going to be second again. Alex was running really well and closing. I think I just started "sprinting" (relatively of course at the end of a marathon), with about 1.5km to go. To win the ETU Long Distance Championships is pretty special! A real honour."
The men's race was one by Timothy Van Houtem (BEL), who repeated his Challenge Madrid victory from 2017.
Madrid ETU Challenge Long Distance Triathlon European Championships
3.8km / 180km / 42.2km
Pro Women
1st – Laura Siddall (GBR) – 9:54:33
2nd – Alexandra Tondeur (BEL) – 9:56:44
3rd – Lisa Roberts (USA) – 10:07:16
4th – Eva Wutti (AUT) – 10:15:03 (Bronze in ETU Champs)
5th – Margie Santimaria (ITA) – 10:46:05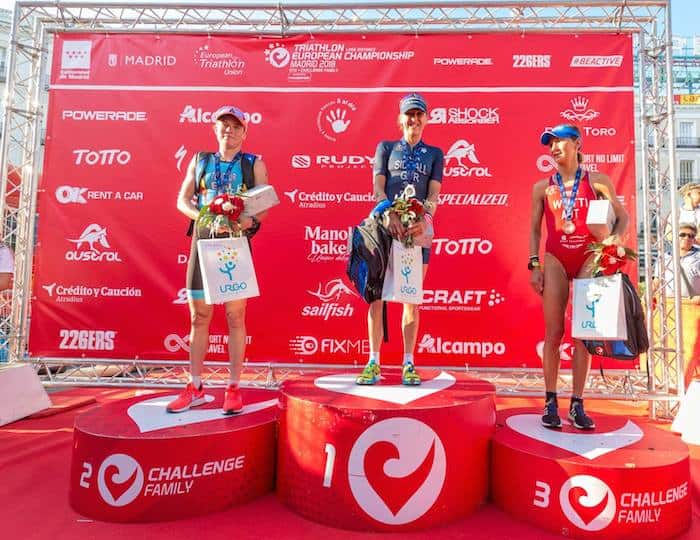 Pro Men
1st – Timothy Van Houtem (BEL) – 9:00:13
2nd – Pablo Dapena Gonzalez (ESP) – 9:23:01
3rd – Carlos Aznar Gallego (ESP) – 9:26:29
4th – Morten Brammer Olesen (DEN) – 9:28:12 (Bronze in ETU Champs)
5th – Alejandro Santamaria Perez (ESP) – 9:46:27