What a day, what a performance.
The USA's Chelsea Sodaro – in only her second start over the distance – upset the odds (and made most pre-race predictions, mine included, redundant!), with a brilliant all-round display to become the 2022 IRONMAN World Champion in Kailua-Kona on Thursday.
It was also the first time the colours of the BMC Pro Triathlon Team have topped the podium at the IRONMAN World Championship, achieving the goal they have been targeting for a decade. That performance also sees her become the first female Kona debutant to take the win in Hawaii since Chrissie Wellington in 2007.
The greatest gift
Shortly after crossing the famous finish line on Ali'i Drive almost eight minutes clear of Great Britain's Lucy Charles-Barclay, Sodaro was full of praise for those behind the scenes that were key in her stunning success. Her young daughter, Skylar, was there to welcome her.
"My mind is a little bit blown right now. You know, I think this is a culmination of things being right in my life, and having perspective. This is fricking incredible, but the greatest gift at the end at the finish line is my little 18-month-old.
"This is a real family operation. I don't have a super big, flashy team around me, but I have an incredible team. My Dad has SAG'ed [Ed. Support and Gear] every single ride the last month and my Mom has taken care of my daughter because childcare has been really hard to find.
"My husband is a Reno firefighter and making this work is just really freaking hard – so this is for them."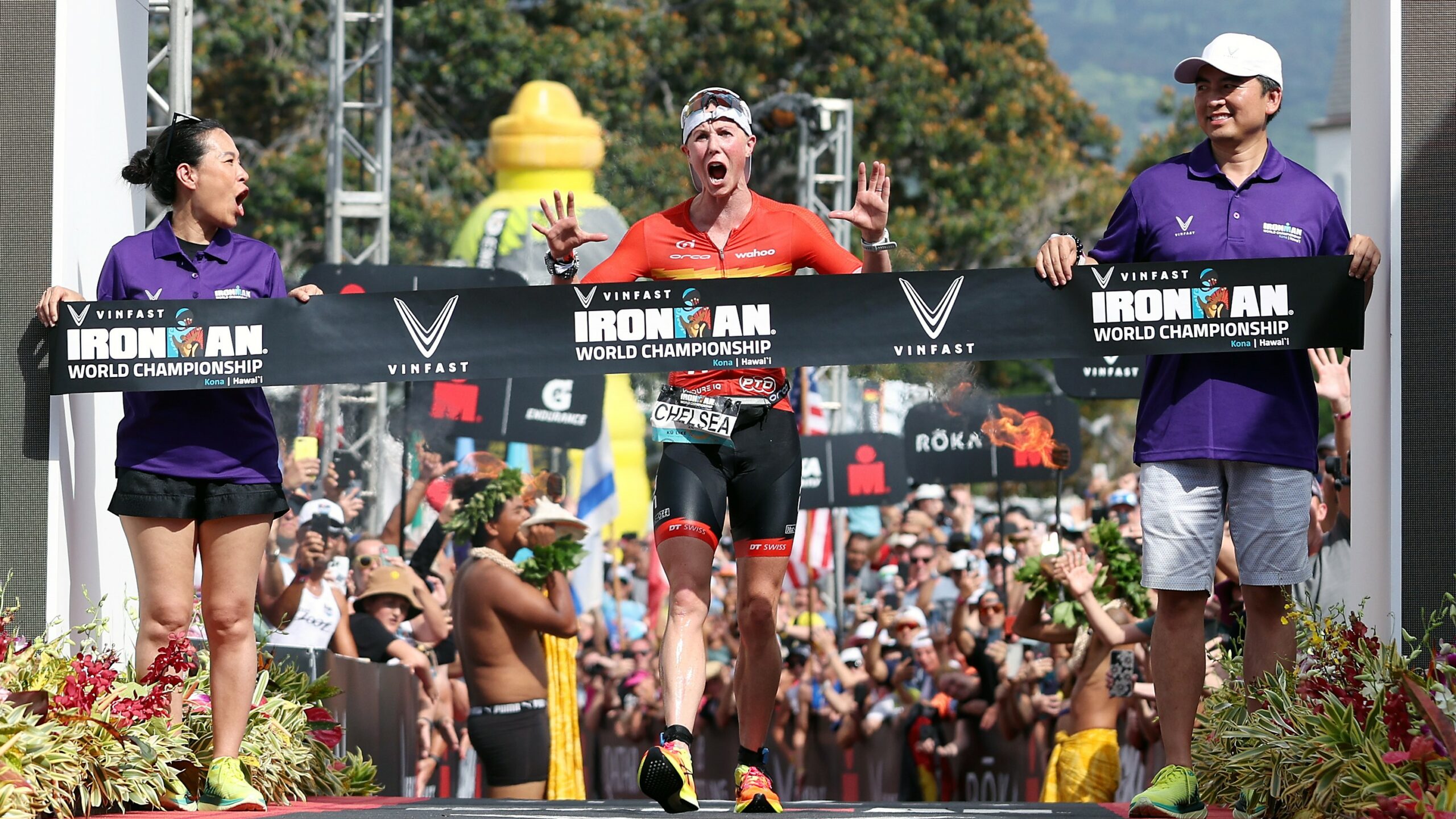 "This is incredible. This is a life highlight, I will never forget this. I'm pretty stoked that I think I get to take the rest of the year off and be a Mom for a month or so."
World champion – but coach is still faster!
Athletes always set goals and want to achieve more, and Sodaro heaped praise on her coach, despite not managing to beat his time.
"I didn't allow myself to think about winning this race until I got to the top of Palani. Today was all about executing my plan and my process.
"My coach, Dan Plews of EndureIQ, is absolutely brilliant. He's actually the amateur course record holder here – and I did NOT beat his record (!), but anyway, I have the most amazing people around me and this is for them."