Chelsea Sodaro and Max Neumann are in uncharted territory at this year's IRONMAN World Championship.
The duo, who race for the BMC Pro Triathlon Team, come into Kona having never taken on the iconic race, but with a sense of confidence that they are ready to compete on triathlon's biggest stage.
Both have enjoyed positive results this summer, with Sodaro finishing on the podium at IRONMAN 70.3 Mallorca, IRONMAN Hamburg and the PTO Canadian Open, and Neumann triumphing at IRONMAN Cairns and IRONMAN 70.3 Sunshine Coast.
However, given Kona's historic status and the typically fearsome line-ups across the men's and women's fields, their preparations have needed to be more meticulous than ever.
Trusting the process
American Sodaro and Australian Neumann have told TRI247 about how pleased they are with their build-up to the Hawaii race, which will see them take to the start line in peak physical and mental condition.
"I feel grateful to get to Kona in one piece and with a healthy body and mind," Sodaro said. "I've worked really hard to prepare specifically for this race, but I also have a beginner's mindset.
"I'm open to having a great day, even though it's my first IM World Champs. My coach, Dan Plews, is absolutely brilliant and holds the Age Group course record here.
I'm confident in our process and I think I have the tools to be successful.
Neumann added: "I have enjoyed a good three month block of avoiding sickness and injury so I am definitely confident that I have done the work and as ready as I'll ever be for an IM.
"My last three builds to Cairns have all been quite rushed and I have almost always pulled up injured after the race.
"To have had a good build into Kona and a little confidence builder at Sunny Coast 70.3 is all I could ask for really."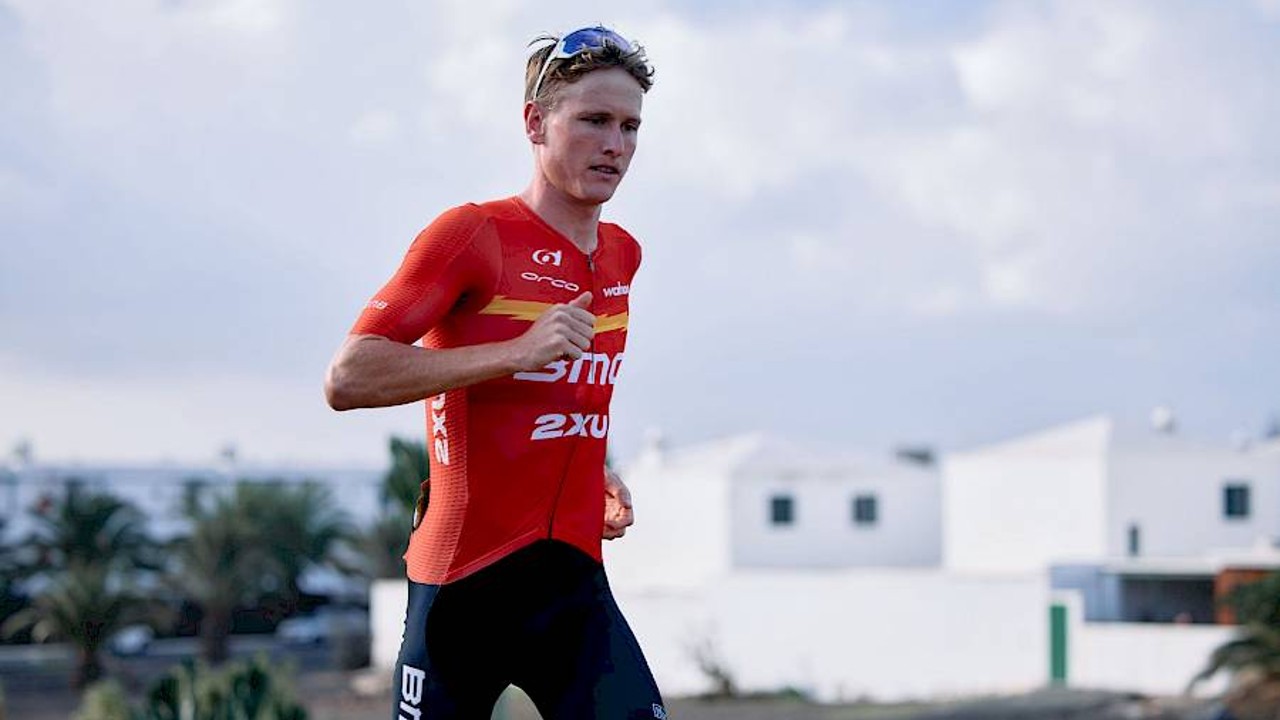 Full of confidence
Sodaro's second place in Hamburg was a commendable effort, and it was made all the more impressive given the fact it was her first-ever full-distance IRONMAN, and only just over a year on from the birth of her daughter Skylar.
Despite that assured performance, the PTO World Ranked #13 says she is in far better shape ahead of Kona.
"I'm a completely different athlete than I was at IM Hamburg," she explained. "I was only about a year postpartum when I started that training block. I think I completed about 50% of the sessions.
I got in the volume, but really struggled to hit my paces and power.
"We were constantly reassessing my goals for Hamburg and honestly got less ambitious by the week. So I really surprised myself there.
"My Kona training block has been way more consistent. I've been healthier and able to string together workout after workout.
"I'm getting farther away from giving birth and building off of the fitness from this whole year."
Meanwhile, Neumann's third straight IRONMAN Cairns win was the confidence boost he needed after a DNF at the delayed IRONMAN World Championship in St George epitomised a disrupted year.
"I had many niggles post Cairns 2021 and really couldn't string a good week of training together for months," the PTO World Ranked #21 said.
"The four weeks leading into St George I felt like my normal self but you just simply can't race IM competitively without doing the work."
Team spirit
One of the key aspects behind the pair reaching Kona at the peak of their powers has been the BMC Pro Triathlon Team.
Including Sodaro and Neumann, the team features seven world class triathletes, with Chris Leiferman and Kristian Hogenhaug lining up at Kona for a second time.
Britain's Kat Matthews was set to be the third member of the team competing at Kona for the first time, but a crash with a car in training ruled her out of the event.
Sodaro explained how she has progressed under the team's guidance, and how beneficial it has been to work alongside her fellow stars.
"To give some context, Team BMC signed me four years ago before I'd even done a proper 70.3," she recalled. "Even at that stage we were already talking about our collective goal of contending in Kona.
"The team has supported me through my first pro long distance season, the pandemic, pregnancy, and my return to racing as a new mom.
"This has been a special and unique partnership and we have a lot of belief in each other.
"I had the opportunity to go the wind tunnel earlier this season with DT Swiss and our team Sports Director to get my aerodynamics dialed.
"For this specific build, the team has supported me with a world-class setup and access to all of our team partners and experts.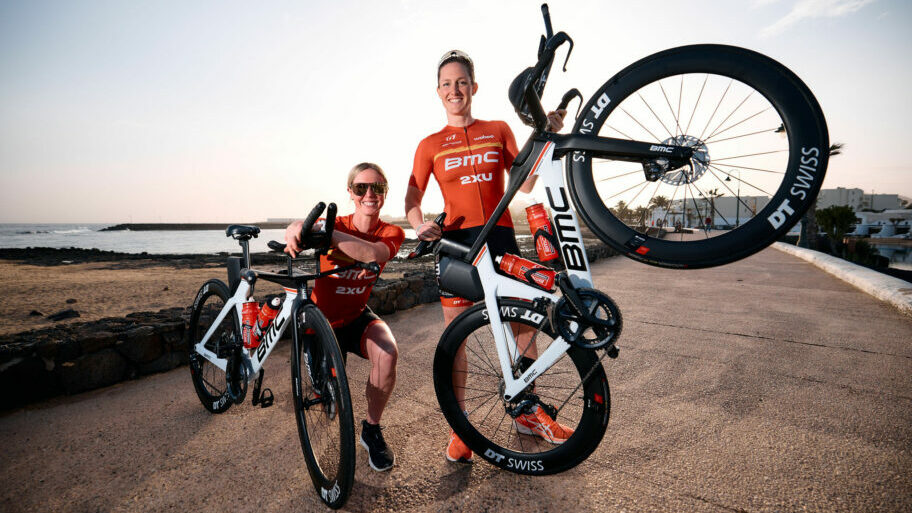 "My teammates, Kat, Kristian, and Chris, have also been incredible resources. They gave me a lot of guidance before Hamburg and answer my questions about executing the full distance.
"The team supports me with equipment, race advice, our BMC team mechanic Stefano, and race-week support.
"In addition to that, we have a really fun team dynamic that I believe gives us an edge.
"This has been a true collective effort and it's incredibly rewarding to be at this place with a team that has supported me since the beginning of my long course career."
Welcomed support
Neumann was also keen to highlight the influence of BMC, which he believes has allowed him to focus more intently on his training.
"This is now my third year on the team," the 27-year-old said. "Unfortunately I signed with them right when Covid kicked off around the world.
"I luckily got to go to our annual pre season camp in Lanzarote to meet the team and I really liked what I saw. It is a very comfortable yet professional environment.
"Being in a team it takes a lot of pressure of you as an athlete in regards to managing your sponsors etc.
I have an incredible team behind me and BMC has definitely helped tick all the boxes.
"I've really worked hard this year on post-training recovery. I've always just been quite blasé about it, but I've gotten into meal prep and its an absolute game changer for me, makes life a lot easier."
Sodaro, who will be up against the likes of Anne Haug and Lucy Charles-Barclay in the women's race, acknowledged the size of the task she faces Kona and insisted that she will be sticking to the basics on the Big Island.
"I think having too many expectations is dangerous," she said. "I expect that race day will be incredibly challenging and that I will need to be ready for anything.
"The conditions are extremely challenging and the competition is world-class.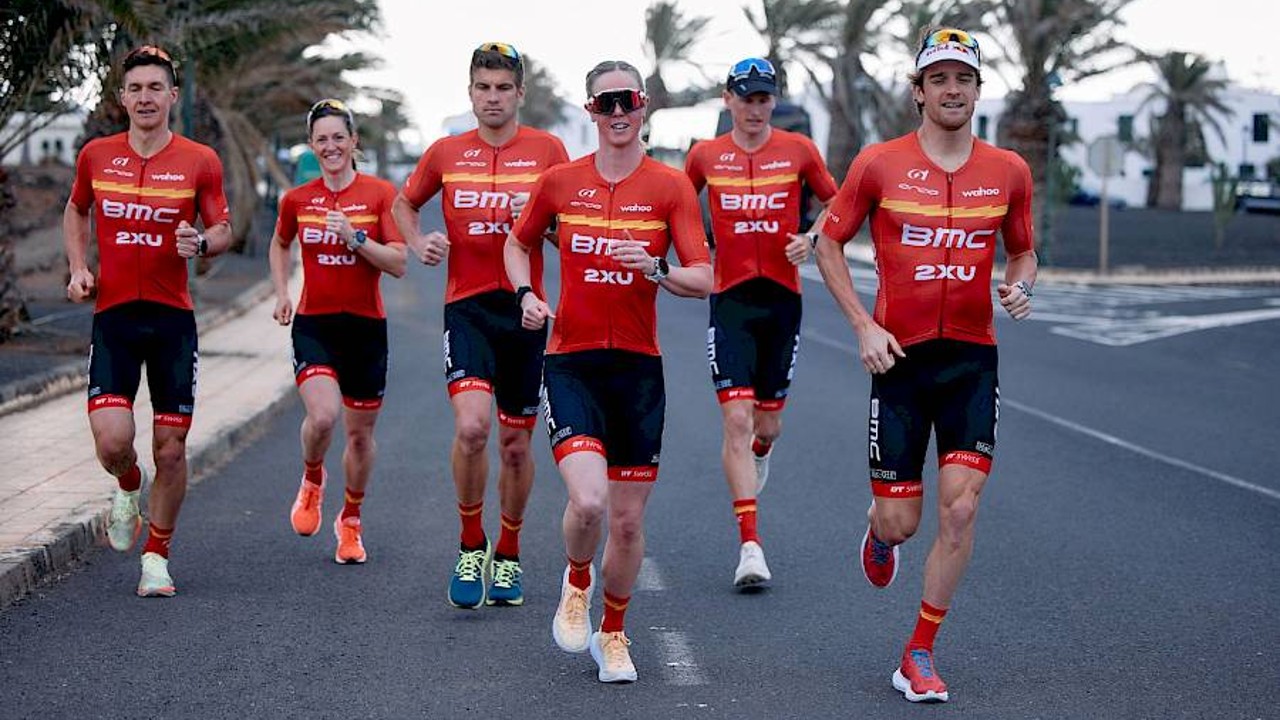 "I think that Kona is all about staying present and problem solving. My goal is to focus on having my best swim, bike, and run.
"The results will be there if I'm able to do that. I have a lot of belief in my ability and preparation.
Kona magic
Neumann, who will take on the likes of Kristian Blummenfelt and Lionel Sanders in the men's race, says the historical event has already lived up to expectations.
"I think it is just simply the history," he commented. "Everyone knows this race even if you aren't into sport.
"Having just arrived a few days ago I can see why it attracts the numbers. It is quite a special little town."
The BMC duo will need strong displays on the bike leg if they are to record positive results in Hawaii, and Sodaro accepted that it will be far from plain sailing on such a demanding course.
"The level in the women's field right now is next level," she pointed out.
There's no room for a major weakness. The bike is leg is incredibly important.
"Like I said, I don't have any major expectations. I anticipate that the conditions will be challenging and that I will need to ride my ride and take care of myself.
Bike gains
However, the 33-year-old explained how centering her training around Kona has left her feeling primed for her debut.
"We've put a big focus on making improvements on the bike this entire season," she revealed. "I think I showed in Hamburg and Edmonton that have a very strong bike leg when I get it right.
"We've developed everything from my FTP to my position to my aerodynamics. I did a massive training block in Kona at the beginning of September to get dialed in this environment.
"I've spent a lot of time on the course. I've done my homework."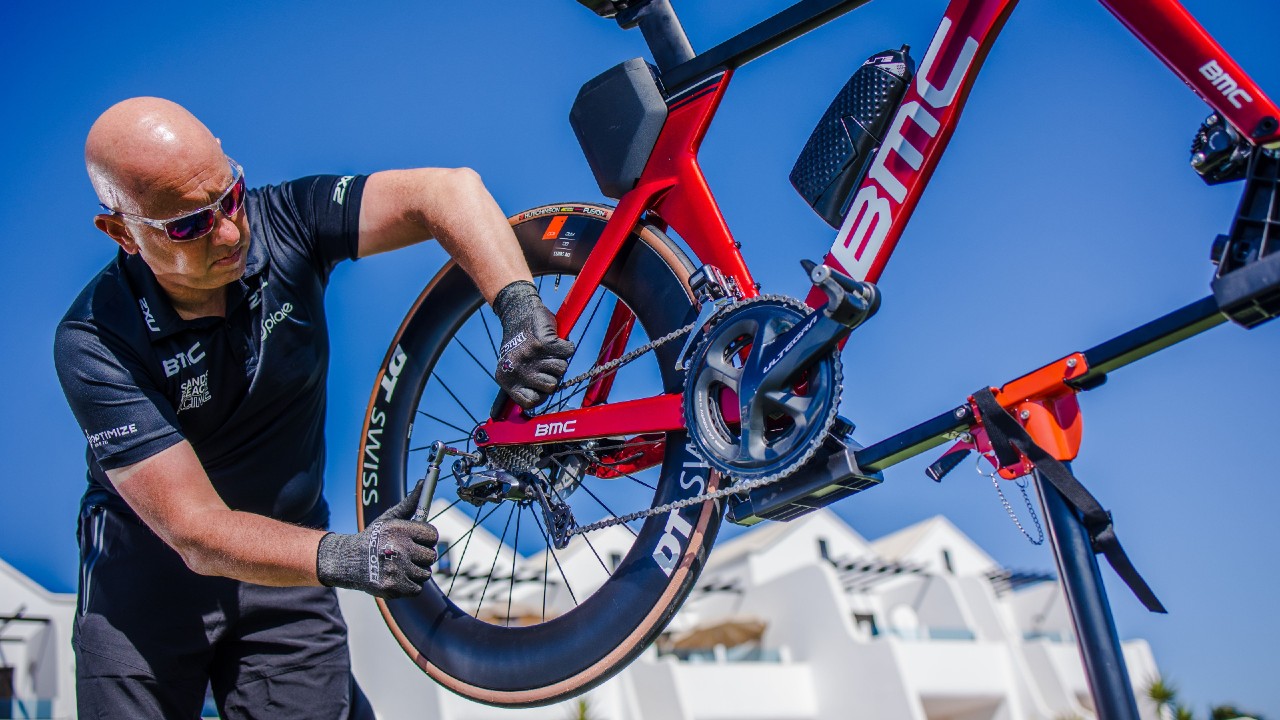 Neumann is also brimming with confidence and says he is excited to test himself on the bike, having worked with BMC to boost his performances over the past two years.
"I have built year-on-year on my IM bike leg, consecutively being able to push more power each year in Cairns," he said.
"We have experimented a lot and have figured out what works and what keeps me injury free.
"The level on the bike has been raised again in the sport and I look forward to seeing how my legs go on race day."
Seizing the moment
Although the magnitude of Kona hasn't been lost on Sodaro, she is adamant that she will enjoy Thursday's race, especially given the sacrifice and effort that has gone into reaching it.
"Kona is a big deal," she stated. "There's a ton of hype on a lot of levels. My goal for race week is to have a lot of joy and appreciation for getting here. That doesn't mean that I don't want to have a great day.
But I think I perform at my best when I stay positive and live in the moment.
"I'm really proud of getting to this level of ironman fitness at with my 18-month-old daughter in tow.
"It's been a journey, and I've felt a lot of support from my team. The race is the fun part and ultimately a celebration of all of the investments we've made this season."
Neumann echoed his BMC teammate in asserting that he wants to avoid being caught up in his expectations, and explained that he will approach the race just like Cairns, which has brought him so much success in the past.
"I know my body does well in the heat after three successful races up in Cairns so I am definitely confident in my heat prep routine and race day cooling procedure," he said.
"I've got no expectations but I believe if you've done the work and respect the conditions a good result isn't too far fetched.
"I guess I will just treat it like Cairns as that seemed to work well for a couple years. No pressure, no expectations and just enjoy the race for what it is."