With the calendar moving rapidly towards the end of September, what once seemed a long way off at the end of the season – the return of the IRONMAN World Championship to Kona – is just two weeks away now.
That countdown is a little closer than usual this year, too. Historically all you needed to know was 'the second Saturday in October' to plan your Kona schedule, but with the World Championship now taking place over two days this year (and indeed in 2023 and potentially moving forward), the first day of competition will be Thursday 6 October 2022.
The Thursday will include the Pro Women's race, and that is the specific subject of this feature.
Who are the top ranked athletes?
Over the next couple of weeks we'll be drilling down to our own (and others) definitive forecasts as to our race predictions, but in building towards that, let's see if we can come up with our own 'Kona Ranking' for 2022. These are our initial thoughts, and as we saw in the lead up to St George in May, things tend to change pretty quickly, even up to the eve of the race.
The 'rules' for this? Well, we'll make those up as we go along….
#1 – Leader of the pack
Our #1 ranking is easy, and has to be Daniela Ryf (SUI). A four-time winner in Hawaii (2015/16/17/18), the Angry Bird added a fifth IRONMAN World Championship title to her handful at the 70.3 distance when winning in St George in May.
There are few greater predictors of Kona success than previous Kona results, Ryf will start the race as the PTO's #1 ranked athlete and so however you want to measure it, she gets our top spot. Her Collins Cup display was incredibly impressive too. That doesn't mean she will win, but I think deserves top billing at this stage.
#2 – From bridesmaid to bride for LCB?
A couple of weeks ago our internal discussions here at TRI247 were working on the assumption that Lucy Charles-Barclay (GBR) may play things a little safe. Off the back of her injury recovery, that might have meant sticking to the middle distance for October, and go all-in on retaining her IRONMAN 70.3 World Championship title in St George. There, she produced one of the most complete displays of triathlon we have ever seen last year.
Whether that was ever the plan we are not certain, but that is a moot point now – she's definitely going to Hawaii. In fact, she is already there.
Trying to forecast what potential LCB has this year over the full iron-distance when we've only seen her race twice over the PTO's 100k distance is difficult. What is easy to overlook, is that she hasn't raced any full-distance race for three years, when she finished second to Anne Haug in Kona.
And yet… on past performance, for now at least, I'm putting her in at #2.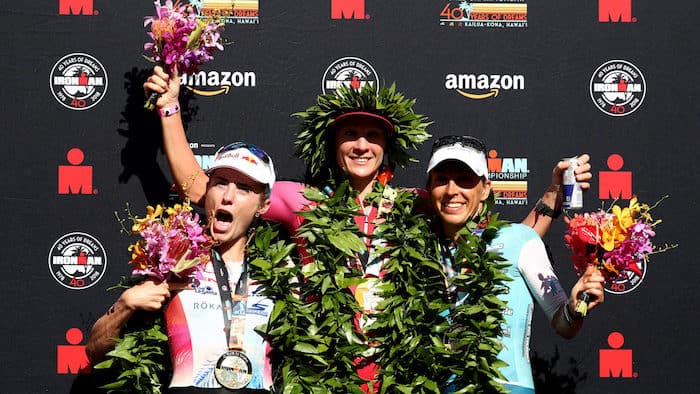 Proven in Hawaii (second in 2017/18/19, and an Age-Group winner in 2015), I'm certain she wouldn't be racing if a 6th-10th was the height of her realistic ambitions or it was considered a long term injury risk. That, combined with the experience of coach Dan Lorang, suggests to me that the strong team around her would be pretty clear and direct if they thought this was a bad decision.
While there were a few (Kona) athletes absent on Saturday in Dallas, of those that did race, she was comfortably the quickest at the PTO US Open, beaten only by Ashleigh Gentle and Taylor Knibb. That race was held in some very hot and humid conditions, after a bike ride that was far from smooth, and Lucy was still second fastest on two wheels to Taylor Knibb.
On the flipside, whether we can take any form lines from a race where athletes truly focussed on the Big Island will be in heavy training three weeks out, is another debate. While never content with third place, I think there were a lot more positives than negatives for the Brit to take away from Dallas.
#3 – Will the fastest run be enough?
Germany's Anne Haug (GER) Is consistently the best runner in female long distance triathlon, and seemingly delivers the fastest run split every race. She's also the reigning 'Kona' champion from 2019, she delivered another superb display at Challenge Roth this year and seems to perform well in the heat.
Despite all that, I'm 'only' making her my #3 rank at this stage (but may change my mind at any time…!), on the basis that, perhaps, at 39 years of age, reaching that top spot again in Hawaii is a big ask.
Another small, but potentially important thing to note, is that her swim was off par at both Challenge Roth and at the Collins Cup. That needs to be fixed as her competition is exceptional.
#4 – Making up for lost time
In truth, I could put #'s 3, 4 and 5 in any order and probably justify it to myself, but by a narrow margin – at the time of writing – I'm making Laura Philipp (GER) the TRI247 Kona Ranking #4. She does have Kona experience (fourth at the first attempt in 2019), and history does suggest that is incredibly important for this race.
Having missed St George – but then excelled in Hamburg – Laura's racing year has been relatively light with just one full distance race. That freshness, physically and mentally, could make her very strong in Hawaii.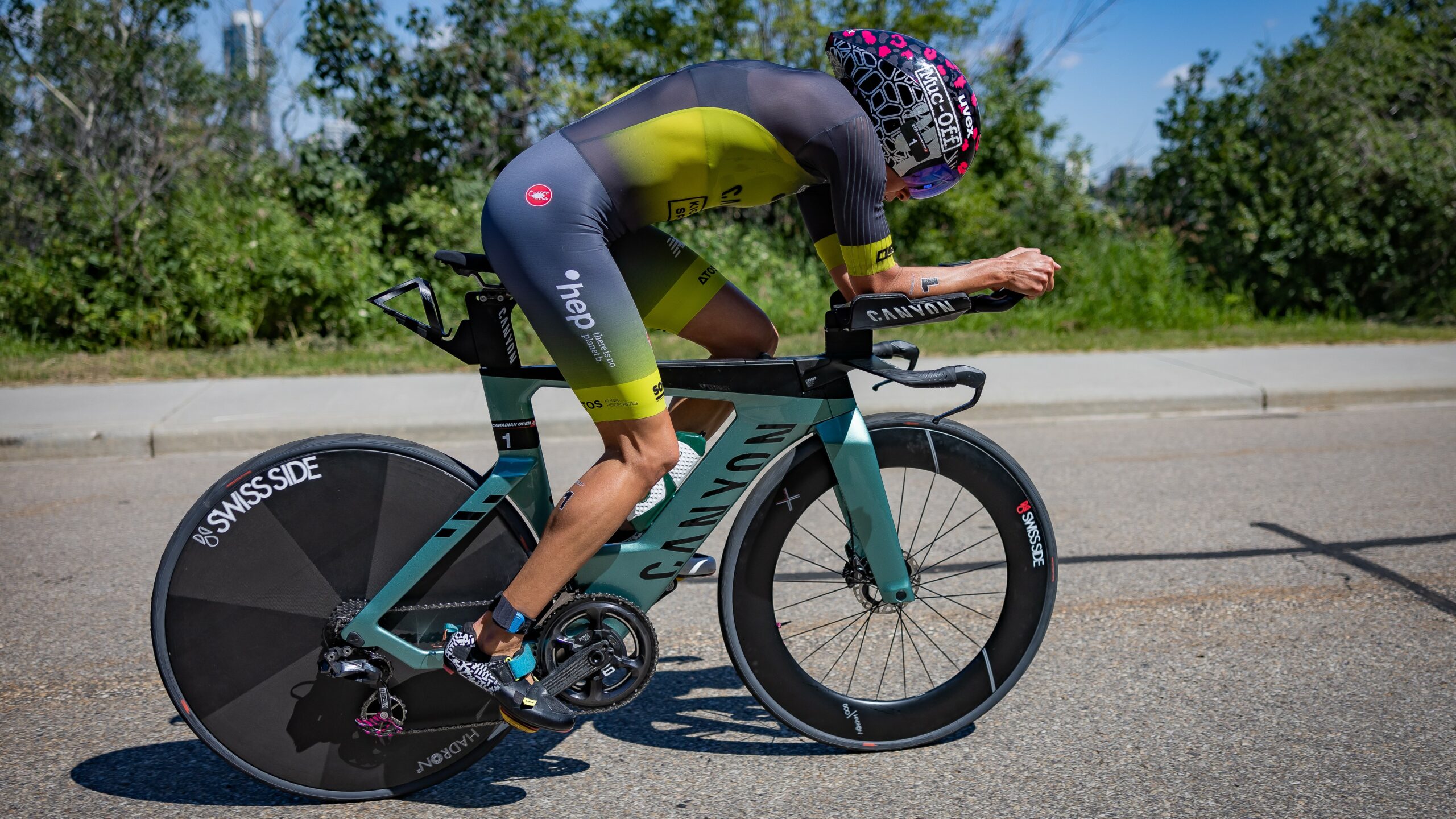 #5 – Can the (Kona) debutant do it?
By a process of elimination then, it will shock nobody if I round out my top five at this stage with Kat Matthews (GBR). Second in St George on her IRONMAN World Championship debut, she has had none other than twice IRONMAN World Champion, Patrick Lange, as a training partner in The Woodlands, Texas in recent weeks. Plenty of solid advice no doubt obtained there, plus of course Kat's husband Mark, has also raced on the Big Island himself. They will have their preparations dialled.
I'm putting Kat in at #5 narrowly behind the two Germans on the basis of a) a Kona first timer, and b) another possible 'hangover' of two huge full-distance efforts so close together earlier in the season, with Sub8 following so quickly on the heels of Utah.
The last female Kona debutant to win in Hawaii was Chrissie Wellington in 2007. Could that be a British omen?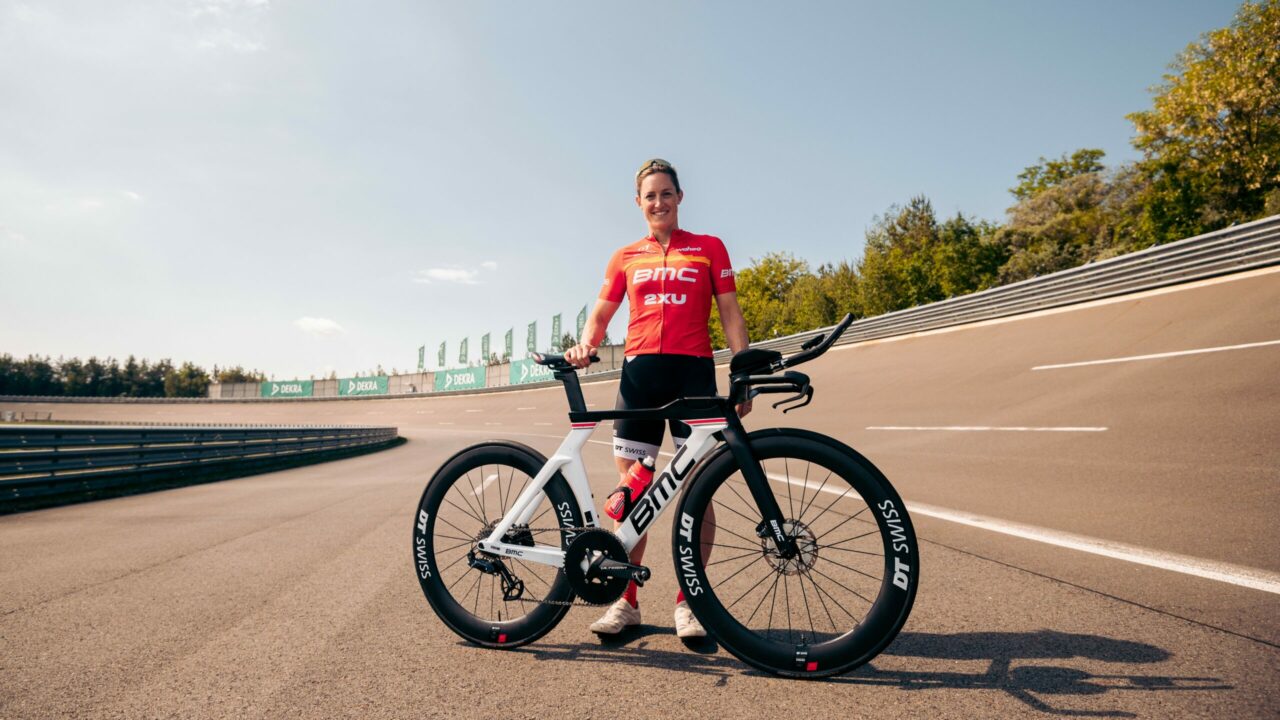 Tough challenge for anyone else
Having written the above – and putting any 'which order' elements aside – there's a very clear sense of deja vu here. We wrote this article in February, three months prior to the World Championship in St George and highlighted the same five names. Two were unable to start, and the remaining trio filled the gold, silver and bronze medal podium positions.
Very little – actually, nothing – has changed. I just cannot see any possible way that the IRONMAN World Champion on October 6 2022 is not one of these five athletes.
But then again, how many predicted Collin Chartier would win the PTO US Open?!