On Thursday (HERE) we took our first stab in the lead up to the 2022 IRONMAN World Championship at evaluating the top five Pro Women set to challenge for victory on the return of triathlon's big dance to Hawaii.
That race will take place on Thursday 6 October, with the men to follow two days later on Saturday 8 October 2022. Let's turn our attention in today's feature to that Pro Men race.
Who are the top ranked athletes?
As yesterday, this is a first attempt to narrow down the top tier list of potential champions with our own 'Kona Ranking'. As we found earlier this year in St George, things can changes rapidly with illnesses, injuries and the like changing things right up to the eve of the race.
We'll return with some definitive predictions in race week, but right now, these are our current thoughts on the top five.
#1 is #1 – Big Blu the man to beat
He's the reigning (St George) IRONMAN World Champion, the PTO World Ranked #1 and the leader of the boys from Bergen. Oh, and Olympic champion, World Triathlon champion….. Of course, Kristian Blummenfelt has to be our 'Kona Ranking' #1. A statement of the obvious? Perhaps, but it's not quite so clear cut…
Ahead of the World Championship in St. George, I wrote a similar style of article – and at the time, though acknowledging that it wasn't an easy choice, I made Gustav Iden my pick for success in Utah. By the week of the race I hadn't changed my mind (and a trio of experts all agreed with me). Of course, Iden never made it to the start line, so we'll never know how that might have panned out.
Gustav subsequently beat Kristian at the PTO Canadian Open – so why does he not get our #1 ranking here?
First up, I believe Kona's terrain will suit Kristian far more than St George did. The reverse, perhaps, may be true for Gustav, who would have looked forward to the Utah hills on the bike far more than his friend and training partner.
Secondly – and whisper it quietly – Big Blu won in St George on for him, as I saw it, a very average day. His swim was well below par (puking up before the cannon fired hardly a great sign of health), while on the bike he played it tactically well to make the best of it, but again was far from dominant. And the run? It seems folly to potentially mark down a 2:38 marathon on that course, but again, watching it at the time it felt like it was well past the halfway mark before he'd given himself the confidence that a four and a half minute T2 deficit could be turned around.
I truly believe this was a case of 'winning ugly' – and he did it on his second full distance start, in the IRONMAN World Championship. Good luck beating him if he's healthy in Hawaii. I believe he has a lot more in the locker than we got to see in Utah.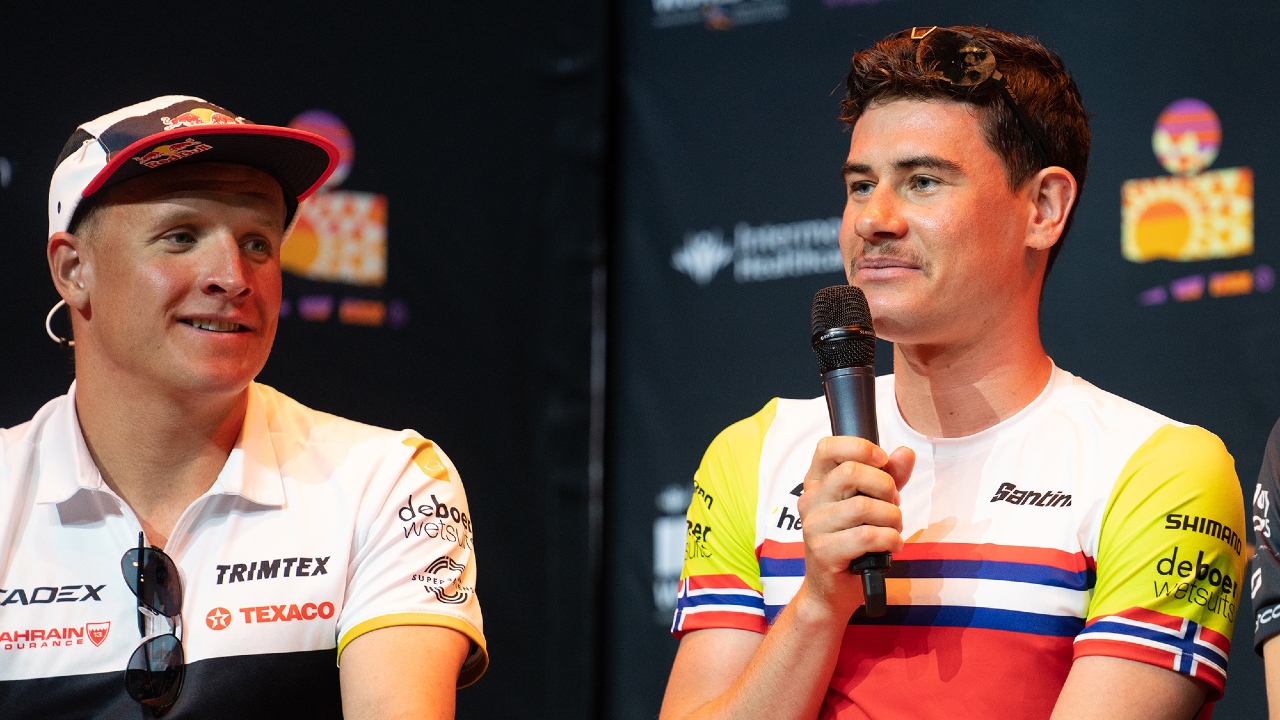 #2 – Hats the way to do it
Gustav Iden may have the most famous 'lucky hat' in the sport. Can the discarded merchandise found on a Tokyo street, originating from the Shunze Temple in Taiwan, see the two-time IRONMAN 70.3 World Champion to glory again?
The Norwegian of course has more than a lucky hat in his arsenal, but having worn it in every middle distance (and above) race he's done since Nice, France in 2019, it's been first across the finish line every time.
Iden's non-drafting career has been pretty close to perfection. Kristian bested him by just 21 seconds at 70.3 Bahrain in 2018, but that aside, it's been a gold rush every time he's stepped on course. Two weeks out at least, I still make him second favourite. I'm interested to see if I change my mind before race day.
#3 – Can the Danish 'monster' take on Norway?
At just 24 years of age, with just two full distance races under his belt and another (!) Kona novice, can Denmark's Magnus Ditlev be a true contender for Kona glory on debut? That is to be determined, but recent form suggests that he has to at least be under discussion. More importantly, perhaps, his competitors realise he is a serious threat.
Two-time IRONMAN World Champion, Patrick Lange, reflected on Ditlev's dominant Challenge Roth performance, saying: "Nobody in the world would have beaten Magnus today. This is really the most insane performance in triathlon I have ever seen."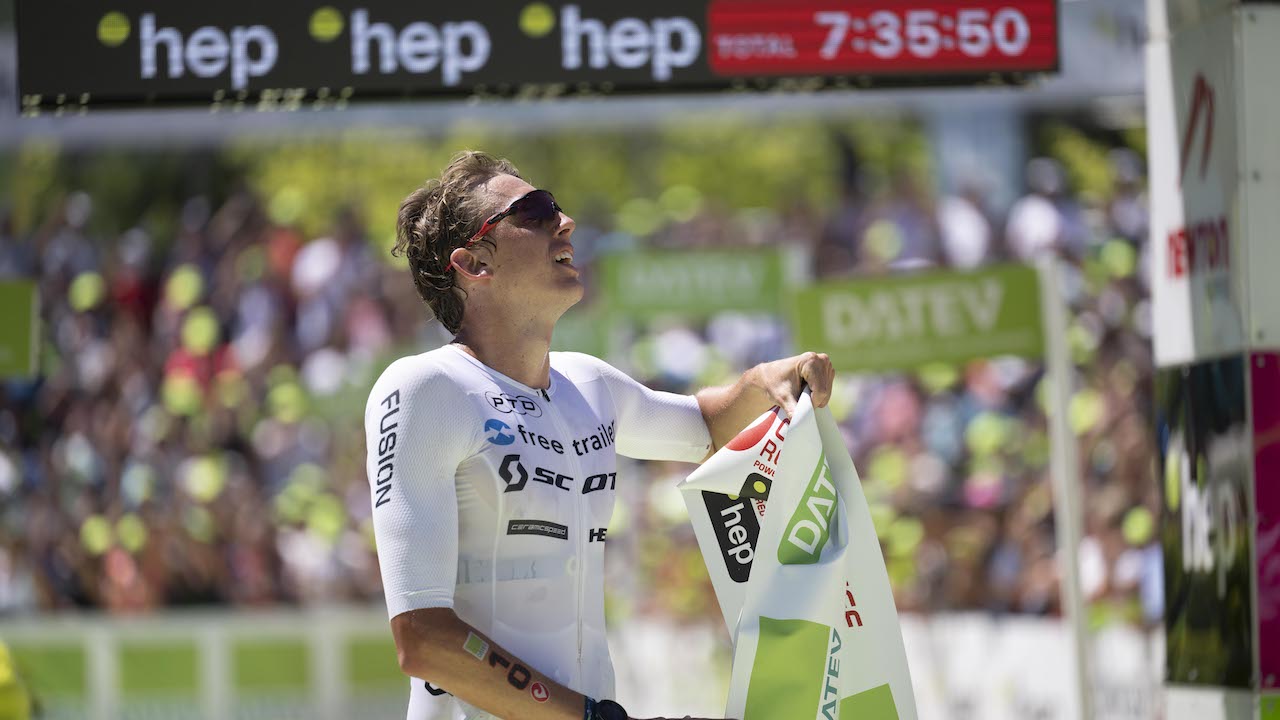 The PTO's rankings algorithm gave it the highest score in men's long distance racing that we've ever seen. That gained many a headline – and plenty of head scratching in some quarters too – but whatever the merits or not of that specific metric, it was a seriously impressive all round display, seemingly backed up by the words from Lange.
With an under-rated swim, Ditlev will surely not be too far from the front of the race in T1. To win, he can't arrive in T2 with the Norwegians, and so will have 180km to try and utilise his bike power, without taking his main opposition with him (or over-cooking his run legs). Could Cameron Wurf prove to be the ultimate ally in that objective?
However that puzzle plays out, Ditlev will surely be a major player.
#4 – Don't rule out experience
Having written on these pages for the best part of 15 years now, regular readers will be aware of one key metric – first timers don't win at Kona! For the men at least, that stat goes all the way back to Luc Van Lierde in 1996. And here I am, three names in, having listed (with good reasons), three well-under-30-years-of-age Hawaii novices. Time to redress that balance.
Patrick Lange (GER) won Hawaii in both 2017 and 2018, and in doing so highlighted that he may be the best (male) 'heat' runner we've ever seen in Kona. It's time to apply that 'previous performances in Kona, are a great predictor of future potential' mantra.
Despite his success, Lange tends to go under the radar. Still just 36, there's no reason to think he can't still be in his prime on a calendar basis. While his middle distance career is underwhelming for a two-time IRONMAN World Champion, on his day, he knows how to get it done on the big island.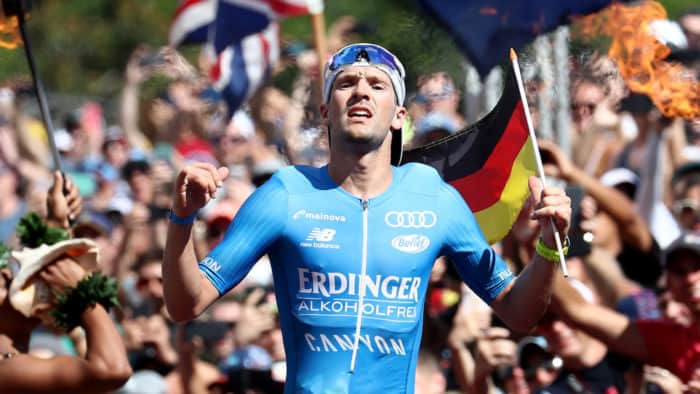 During the COVID-affected 2021, he won IRONMAN Tulsa and Challenge Roth in very impressive style – with a notable step up on the bike – and into 2022, I had him on my shortlist of potential winners heading into St George in May. A bike crash ended any hopes of even starting there, but if anything, will provide even more incentive on October 8.
The spotlights will be shining on others coming into this race, but I don't think Lange will be concerned about that for a second. Plus of course, you have to go all the way back to 2013 for the last time the Men's Pro race in Hawaii had a non-German winner!
With Jan Frodeno out of the race, Sebastian Kienle is the only other previous Male Kona winner starting. In his final Pro start in Hawaii, a Kienle victory would rival the most popular win of any athlete in the history of the sport… but that seems unlikely for the 2014 champion.
#5 – A Brit on the podium?
To date, David McNamee (third in both 2017 and 2018), has been the only British Pro male to secure a top three podium spot at the IRONMAN World Championship. Could Joe Skipper be the next to follow in those footsteps?
His 'Norwegian Hype Train' banter didn't get to pull out of the station in St George earlier this year, thanks to COVID, but did get a surprise, late notice, and pretty exciting second chance at the Sub7 Project in June. There, his 'absolutely bonkers' target of 6:47 turned out to be… spot on.
Joe finished sixth (2019) and seventh (2018) on his last two Kona starts, with the 2019 effort also including time lost for a late puncture. 2022 has been an unusual year for Joe, but he told us ahead of IRONMAN Wales that he was in some of the best form of his life – and just as with that Dresden effort, backed that up.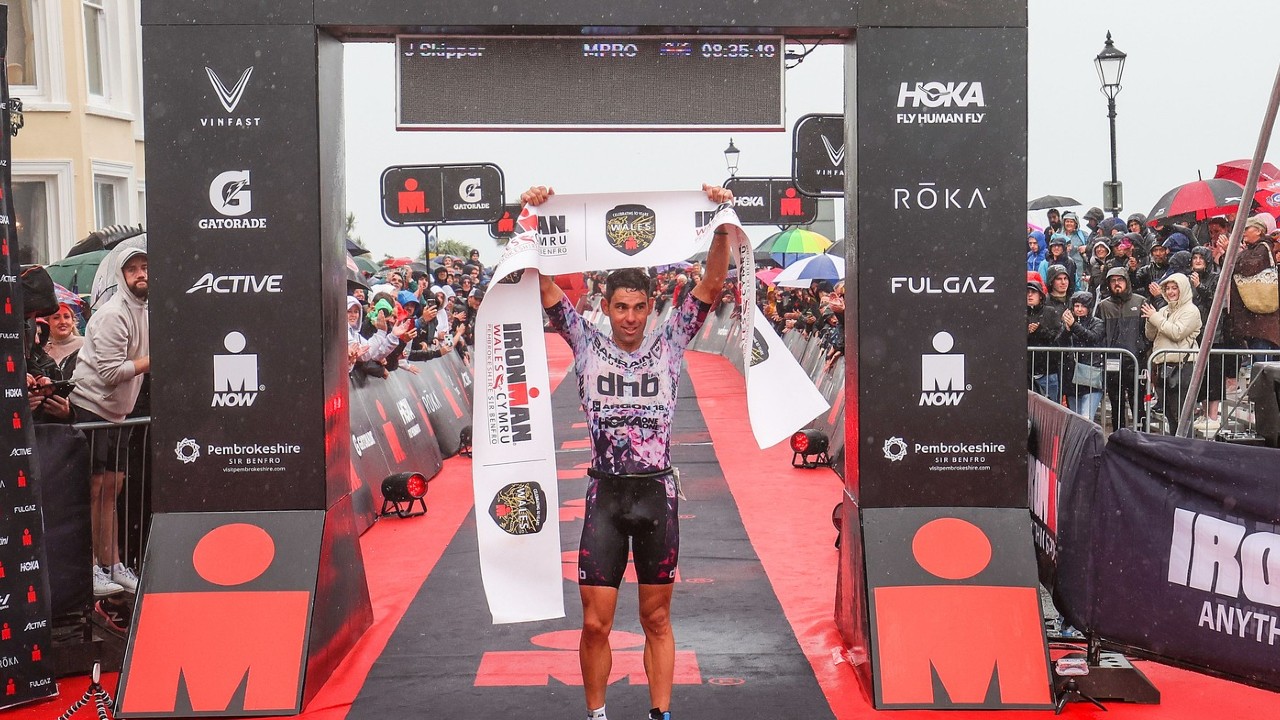 Was it a 'Kona-winning performance' that Tim Don reflected on it as? That's a big shout – and conditions in Tenby are wildly different to Hawaii – but Joe has experience and confidence on his side. Racing two full-distance races relatively close is not new for him either, and often done with notable success.
If he can start by swimming closer to his 2018 effort (three minutes down on the leaders), rather than the five-minute deficit of 2019, he won't be invisible in this race. A repeat of the five minutes lost to Big Blu at Sub7 would surely be far too big of an obstacle to overcome for race-victory potential.
More contenders
With three years away and a number of high profile injuries, the delayed 2021 IRONMAN World Championship in St George showed us that the next generation are already here. In part two of this series next week, I'll look at some of the other names who will feel – perhaps rightly in some cases! – that they should have already been featured above.
While I believe there is one very clear favourite for overall victory, the list of genuine podium contenders is significantly longer than a restricted list of five can cover.