Tim Don was busy managing his Eagles team at SLT Munich over the weekend as they took the men's race thanks to a sensational performance from Matt Hauser.
But when he and Halo ID co-founder Ian Dempsey caught up on Monday to discuss the weekend's action for us, it wasn't Munich they started with – but Tenby.
That's because top of the talking points for them was Joe Skipper's display in winning IRONMAN Wales.
'You will beat the Norwegians'
The Brit took the title by eight minutes, but that barely tells the story.
Ian takes it up, explaining: "Wales is known as one of the hardest courses out there. It's half up, half down – so Joe's 2:37 marathon is pretty special.
"The story is a lot deeper than this though as he broke his chain on the bike and lost over 20 minutes trying to sort it out – yet still went 8:35."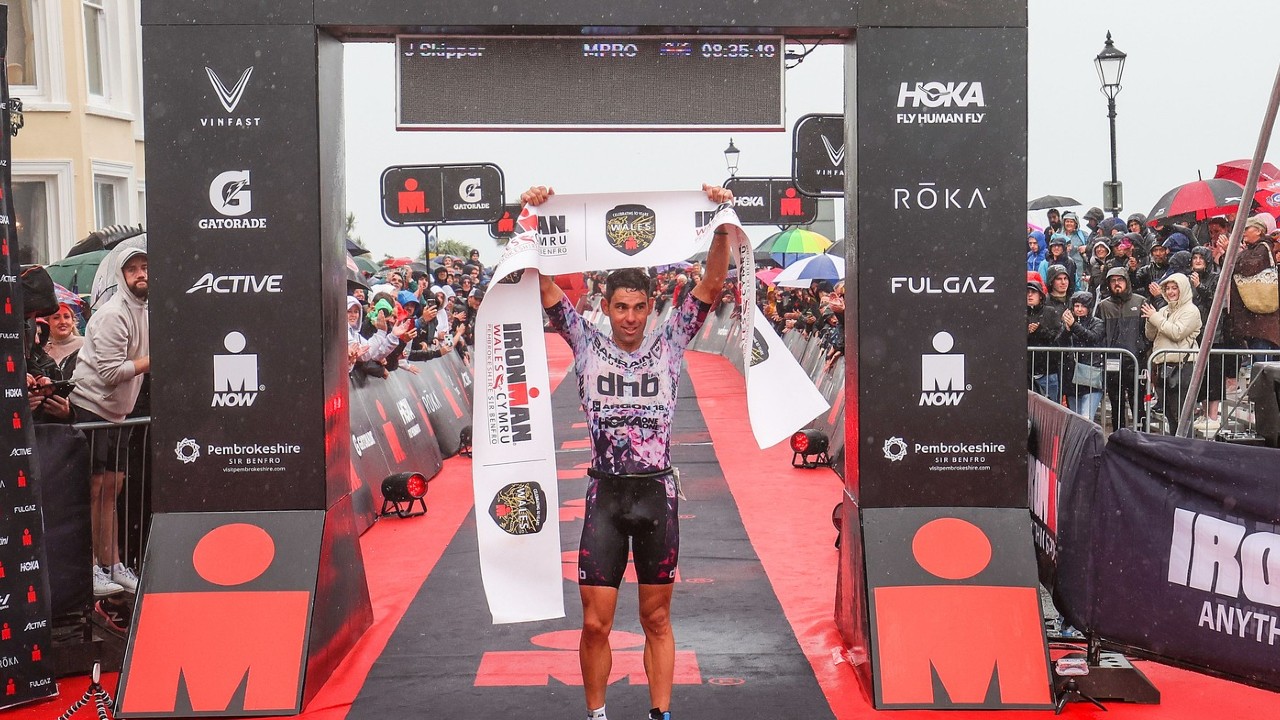 And Tim's reaction – remember this is the man who for a long-time held the fastest-ever IRONMAN time – was fascinating.
He said: "It's more than world-class, it's phenomenal.
"That is a Kona-winning performance, but it's not at Kona. My worry is can he back it up with something as special in Kona?"
And addressing Joe, who spoke to us here at TRI247 in the build-up to the race and revealed his training couldn't have gone any better, Don adds: "Your altitude block out in Font Romeu with the crew has obviously done you a world of good.
"If you turn up to Kona and perform like that, you will win. You will beat the Norwegians."
Quite a statement and we'll find out in less than four weeks if it proves true.
The inside track from SLT
Back to Super League and not surprisingly Tim was delighted to see Hauser swoop for the win in the men's race for his Eagles team.
"We got three Eagles in the top 10," he explained [Emil Holm and Dan Dixon were the others].
"It was a phenomenal race – Hayden Wilde's race-execution is second to none. But Matty was incredible – he put 20 seconds into Hayden on the swim and then when he attacked on the run, he really put the hammer down, especially as the other two had the short chute. I loved it!"
Tim also had plenty of praise for dominant women's winner Georgia Taylor-Brown of the Scorpions: "She was just untouchable. She made it look easy – and she was never on the rivet.
"I did feel for Cassandre Beaugrand – the day before eight people fell off on the same corner on the course recce. So what Super League did is they moved the apex of the corner and widened it halfway through the recce and no one fell off after that point. It's good they adapted like that."
There are many more fascinating insights from inside the SLT bubble and a detailed round up of the rest of a busy weekend's action over at Halo ID.
Pro View
Tim Don
Tim is a triathlon and IRONMAN legend. And alongside Ian Dempsey he's created
Halo ID
, a global community for like-minded people with a love for triathlon and endurance sport – all about your next level, whatever that may be.