After spending the month of August training at altitude in Font Romeu, Joe Skipper says he is in some of the best form of his life.
The British long-course racer, who finished sixth at the IRONMAN World Championships in 2019 is heading to IRONMAN Wales this weekend full of confidence.
Skipper will be racing at Tenby for the second time on September 11th, and the two-time IRONMAN UK winner will be hoping for another strong performance on British soil.
TRI247 caught up with Skipper to hear about his time away on training camp, the expectations for IRONMAN Wales and his racing plans for the rest of the year.
Strong across the board
For Skipper, his time away in the Pyrenees couldn't have gone much better, with the Norfolk-based athlete reporting that up at Font he was consistently hitting the best paces that he's ever done at altitude. Heading into IRONMAN Wales followed by potentially Kona, Skipper said: "I've just had the best four weeks of training that I've ever done, it was just a block where everything went to plan."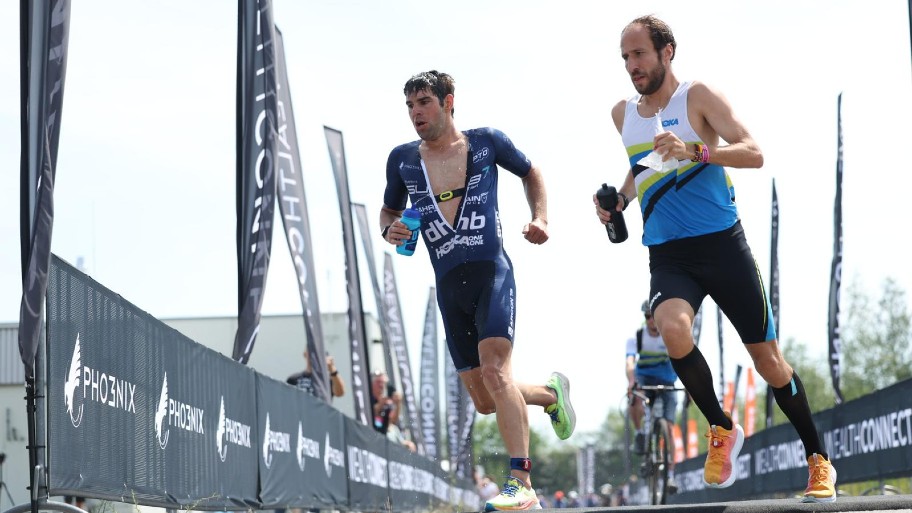 Whilst a solid all-rounder, Skipper's strengths lie on the bike and run. Upon reflecting on his time away though, Skipper emphasised that "all three disciplines came along really well" whilst he was up in the mountains, adding that "my swim form is the best it's ever been at altitude".
Skipper explained: "My swim is in the best place it has ever been in the build-up to Kona and that's with five weeks still left until the worlds", making it very interesting to see just how fast he can go in the water on the Big Island.
With so much confidence heading into Tenby, it wouldn't be ludicrous to suggest that Skipper could well threaten the course record at the weekend. Whilst Skipper has only finished one IRONMAN event this year, with a fourth place finish at IRONMAN South Africa, he was also a late substitution for Alistair Brownlee at the Sub7 project. There, Skipper pushed Kristian Blummenfelt the whole way as both men managed to complete a full-distance race in under seven hours.
IRONMAN Wales aims
Whilst Skipper was on the fence as to whether or not he will actually be racing Kona next month because of the financial implications, he's now set to head there and plans to race sensibly at IRONMAN Wales with one eye on the World Championships. However, Skipper won't just be in Wales to make up the numbers.
He said: "Whilst the goal is without a doubt winning in Wales, I'm also going there to test the fitness after altitude", adding that "the plan is a solid hit out to see where the fitness is at, but not an effort that will put me on my knees at the finish line."
On the topic of IRONMAN Wales, Skipper highlighted Leon Chevalier, who has been in fine form this season and recently won the Alpe d'Huez Triathlon following a sixth place finish at the IRONMAN World Championship in St George. It will be an interesting match-up between the two, who raced twice last year, where Skipper took the tape at IRONMAN UK but was beaten by Chevalier over a shorter distance at the Eton Dorney Triathlon.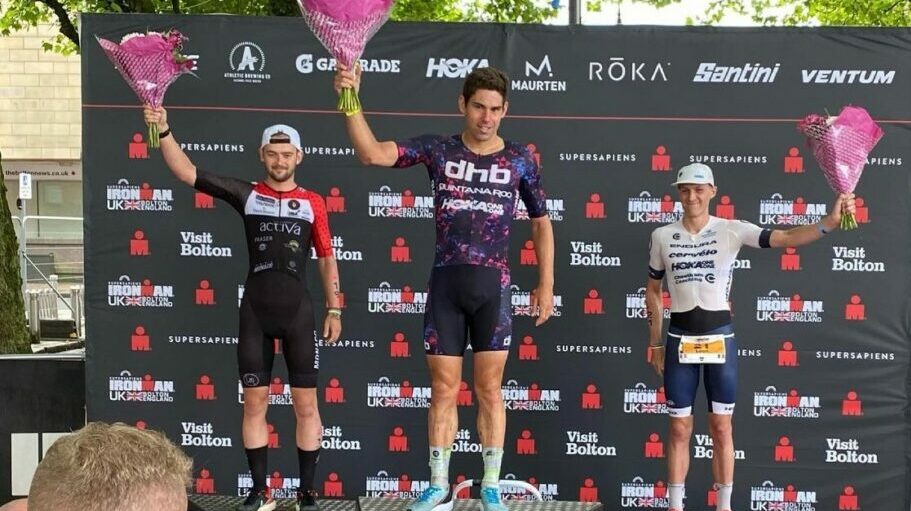 The plan for this winter
Having committed to Kona after Wales, there's a busy end-of-season in store for Skipper.
The 13th-ranked PTO athlete is keen to chase more IRONMAN victories, telling us: "I'll probably race either one or two IRONMANs, like either IRONMAN Arizona, IRONMAN Israel, IRONMAN Cozumel and IRONMAN Western Australia in November and December time."
On top of that, Skipper is also eyeing a world record this winter, with his sights set on either the 80km or 100km road running world record. Skipper said: "I'm keen to give it a go, where I'd set up my own event and get it streamed and all of that too."
He stated that "the 80km record is softer, but the 100km is the more prestigious record", which could mean the clout the 100km record holds may be hard to ignore when deciding which distance to shoot for. Skipper does have experience in ultra-running, after setting himself the challenge of running 50km in under three hours last Christmas. He completed the challenge, which has given him the confidence that he can beat the record for either the 80km or 100km mark.
The 100km world record was set this year by legendary Lithuanian, Aleksandr Sorokin, whose mark of 6:05:41 beat the previous record by almost four minutes. Skipper will have to average an astonishing 3:38/km for 100km to take the record away, but is a more than worthy challenger.