This is a preview of the race – click here to read how Joe Skipper justified favouritism in rollercoaster fashion as he claimed an emphatic win thanks to a 2:37 marathon.
After three years away, the tenth anniversary edition of IRONMAN Wales will finally take place in Tenby this coming Sunday, 11 September 2022.
Consistently one of the most popular events on the IRONMAN circuit in terms of athlete feedback and local support, the event is also one of the most challenging out there. From the long (and uphill run) T1 from the North Beach swim, to the hilly bike and run courses, there is very little in the way of 'flat' on offer.
For 2022 the Pro element of the race will feature the men (there's a Pro Women only race coming up next weekend in Italy), and despite the race falling just four weeks before the IRONMAN World Championship, there are a few top tier names heading to Pembrokeshire in good form.
Start time and how to follow live
The Pro Men will start at 0655 local time. That's 0755 CET and 0155 Eastern time.
With no streaming or broadcast coverage this weekend, the ever reliable IRONMAN Tracker is the way to follow the action this weekend – if you haven't already then download the app to your phone now!
Pro Men
We've not seen Joe Skipper in racing action since he stepped in at late notice, so impressively, to the SUB7 Project against Kristian Blummenfelt. That said, he believes he is in great shape after a successful block of altitude training at Font Romeu, and will start with nothing but winning on his mind. Hopefully he'll avoid the puncture and littering DQ that impacted his race in Tenby three years ago.
In PTO Rankings terms at least, Bath-based Frenchman, Leon Chevalier, could be the race favourite. So impressive when sixth at the IRONMAN World Championship in St George, he's also an athlete that relishes and actively seeks out the type of tough course that Tenby offers. Having won Embrunman (2021) and Alpe d'Huez Long Course (2022), he has proven his abilities on the toughest of terrains consistently.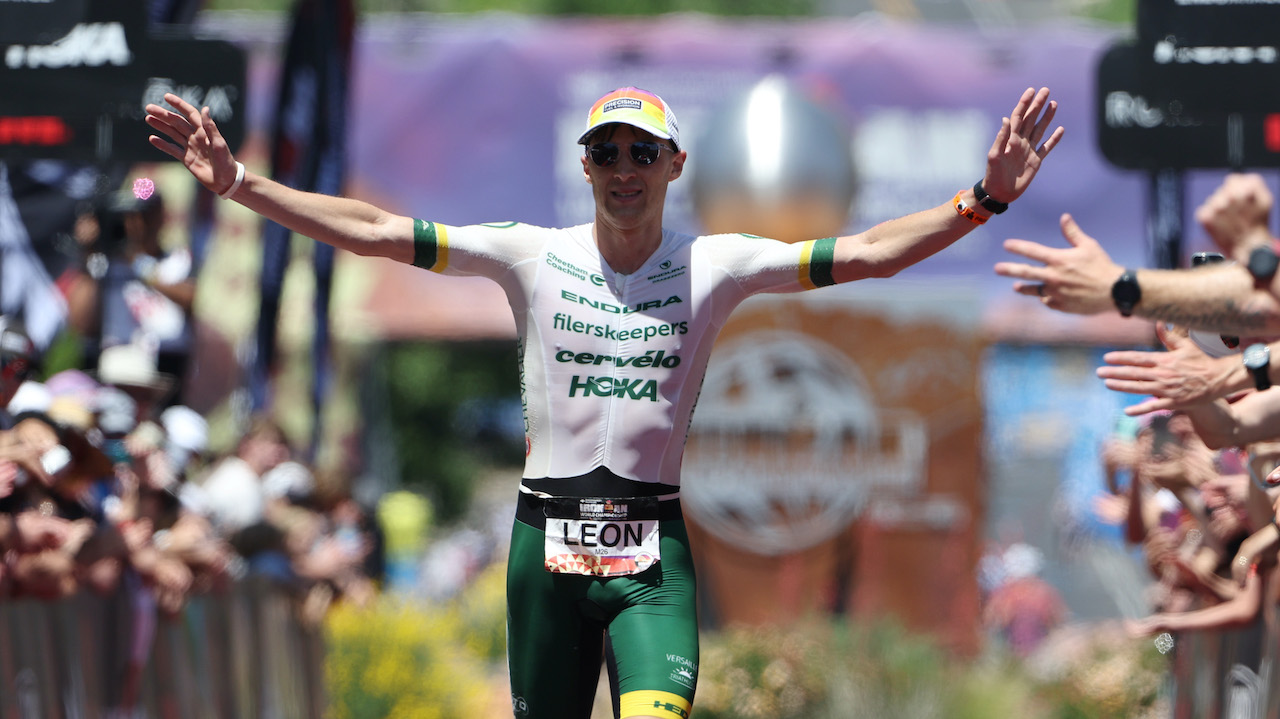 The French athletes seemingly like IRONMAN Wales (and have won three of the previous nine editions), and other contenders includes William Mennesson and Arthur Horseau,who were second and third at IRONMAN France this year.
Germany's Boris Stein is consistently one of the strongest riders around (and was second at IRONMAN Lanzarote in 2021), while Andrej Vistica (CRO) has course experience (fourth in 2017), and having recently finished third at Embrunman, presumably few concerns about the tough terrain.
Don't be surprised if Andrew Horsfall-Turner ensures that a Welsh athlete is first out of the swim. He has enough quality to stick around too, as he's more than just a 'swimmer'. Other Brits included full-distance debutant, Harry Palmer, Elliot Smales, Reece Barclay and Finn Arentz.
Click here for the full start list.
Previous IRONMAN Wales (Pro Men) winners
2019 – Arnaud Guilloux (FRA)
2018 – Matt Trautman (RSA)
2017 – Cameron Wurf (AUS)
2016 – Marc Duelsen (GER)
2015 – Jesse Thomas (USA)
2014 – Matt Trautman (RSA)
2013 – Scott Neyedli (GBR)
2012 – Sylvain Rota (FRA)
2011 – Jeremy Jurkiewicz (FRA)
Prize Money: What's on the line?
The prize purse on offer this weekend is $50,000 – and with this race being a Pro race for men only, that means that the winner will collect $15,000 for their efforts.
In addition to money, there will be one MPRO qualifying slots for the 2023 IRONMAN World Championship in Kona. This is the first weekend of qualifying races for that 2023 edition, and so a good race here, and your slot on the Big Island can be secured more than a year in advance.
The total funds will be paid ten-deep, as follows:
$15,000
$9,000
$7,000
$5,000
$4,000
$3,000
$2,500
$2,000
$1,500
$1,000
Of course, thanks to the formation of the Professional Triathletes Organisation, financial rewards from performance are not solely from on-the-day performances.
The PTO World Rankings will see a total of $2million awarded at the end of 2022, based up on the final standings in those points tables. The rewards there can be substantial, with a move up or down the rankings system potentially earning you more than any individual event.
With the 52-week rolling system, 2022 payouts will be on the basis of an athlete's top three performances from this year only, so for Joe Skipper in particular, this weekend could be key for that.