Will Clarke is an Outlaw record breaker once again at Holkham Hall
Morrison falls just eight seconds shy of a new course record
Every year, I'm impressed. The Outlaw Half Holkham at the stunning Holkham Hall Estate, North Norfolk, is a truly amazing venue. Once again the sun was out, the sky was blue and it was a fantastic day for triathlon.
I did something I've not taken the opportunity to do on my previous three visits – and I'll certainly be doing it again in future years. After working on the Holkham 10km and Kids Dash races on Saturday afternoon, I went for my own (training!) run and thought I'd check out the run course that I'd heard so much about, but had never experienced myself.
A 7km loop all contained with the Estate grounds, it is brilliant. I don't think I have enjoyed a run as much this year. The off-road section through the forests was just breathtaking, and on a Saturday afternoon with nobody else around, I could just as easily have been running through a picture-postcard Swiss forest.
If you've ever considered adding this event to your annual calendar, truly, I don't think you will be disappointed.
---
Will Clarke and Kim Morrison were the overall winners at the Outlaw Half Holkham on Sunday. They added star quality to the fourth edition of the North Norfolk event, which has received universally positive feedback from the 1300 athletes who completed the 1.2mile swim, 56mile bike ride and 13.1mile run.
Most of the pre-race chat was focused on whether Olympian, Clarke, could break the course record and complete an Outlaw Half double after winning in Nottingham in May. A late entry from Kim Morrison, who lives just a short jog away from the venue, also spiced up the women's race and put Cat Faux's 2016 course record on notice.
Clarke had an ideal start, exiting the lake first after the 1.2mile swim, but his progress was halted by a puncture on the bike and Craig Twigg's 2017 course record looked like it could survive. However, Clarke was motoring again after a five-minute pit-stop. He closed down Will Cowen and then passed him in the late stages of the run to take the win.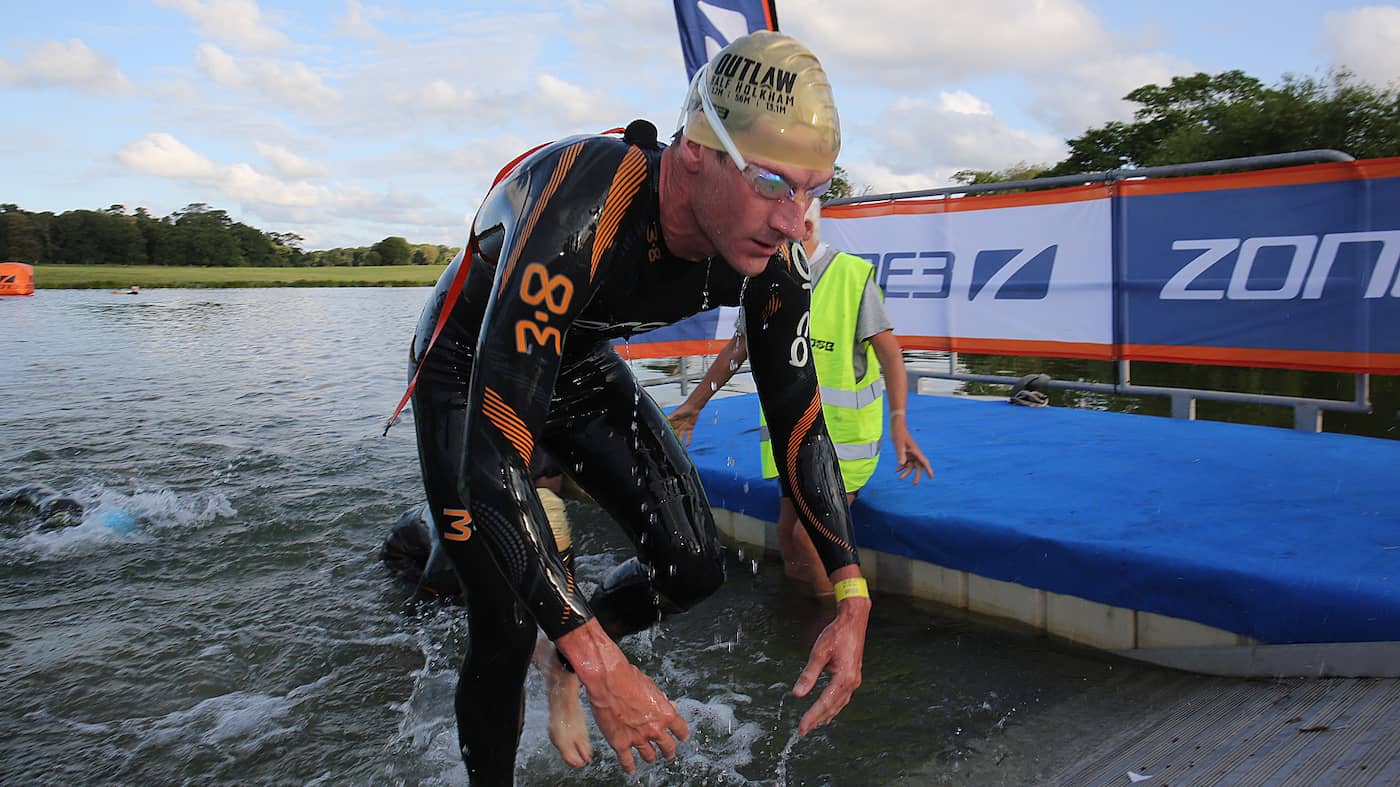 Clarke's final time of 4:00:27 was nine minutes inside the course record, netting him a £1,500 bonus. Demonstrating the quality of the field this year, the top six men were all inside the previous record, including Cowen, who finished just over a minute behind Clarke.
Clarke said: "It was a hard day today, but I felt quite good on the run, actually. It's a nice race and there's really good support. I really enjoyed it."
Kim Morrison's decision to put in a late entry paid off. Disappointed that a puncture stopped her at the IRONMAN European championships in Frankfurt, Germany last weekend, she did everything right in Holkham. An excellent swim and bike put her out of reach of the other women in the field, and the only question was whether she could break the record.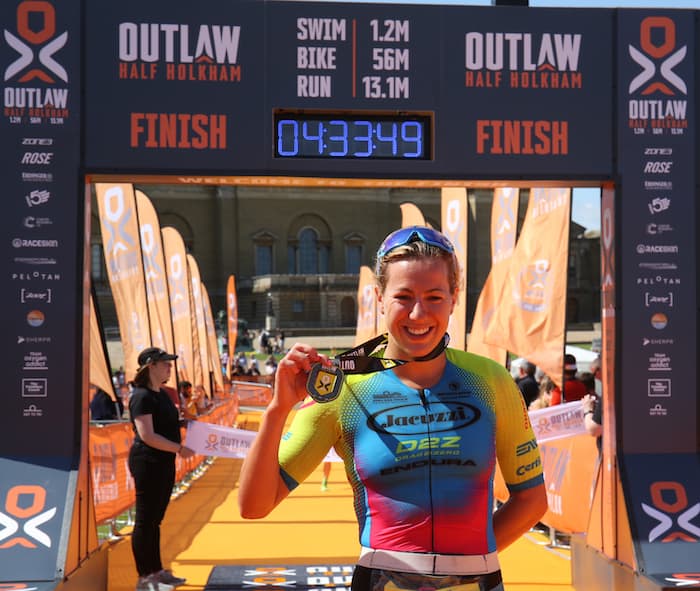 Counting down the steps along the finishing carpet, she missed the record by just eight seconds. However, she still enjoyed the experience, commenting on "the most amazing feeing racing at home with so many family and friends."
There was a close battle between relay teams. Team Erdinger, a team of two, edged Race Hub by half a minute. Sam Proctor swam and ran, whilst Karl Alexander did the bike leg. Both are previous Outlaw Half individual winners.
Holkham Estate hosted Outlaw competitors from across the country, but it was local clubs including Tri-Anglia, TRI Sudbury and Ipswich Triathlon Club that put in the biggest entry and an army of volunteers to help hydrate and keep other athletes cool around the course. London club, Hillingdon, also sent a large contingent and produced age-group race winners.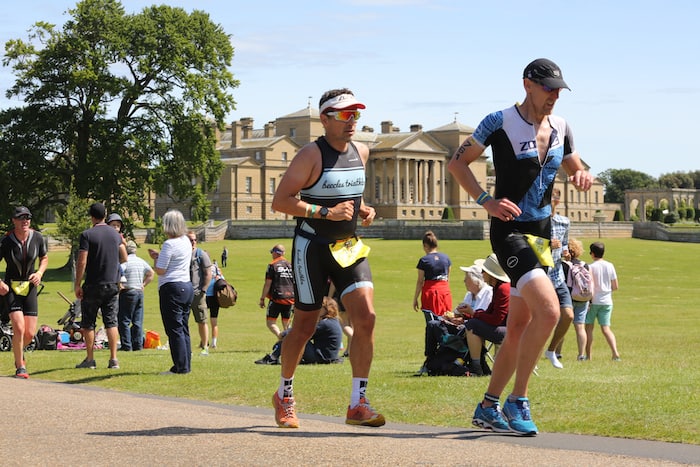 The three ultra-Outlaws, Gary Goacher, Graham Yare and David Manning-Ohren, all finished their twentieth Outlaw event. They have done every Half and full distance event since the Outlaw was first launched in 2010. The now go on to the Outlaw on 28 July in Nottingham and then the season finale, Outlaw X on 22 September.
No.20 done!@4LifeTriathlon @OutlawTriathlon @Holkham pic.twitter.com/OPCqPKFXRt

— David Manning-Ohren (@DavidOhren) July 8, 2019
Outlaw Half Holkham – Sunday 7th July 2019
1.2mile swim, 56mile bike, 13.1mile run
Elite Men:
Will Clarke, Cambridge Tri, 4:00:27
William Cowen, 4:01:44
Ian Dempsey, 4:06:57
Ieuan Hudson, Team Xhale / Army Tri, 4:07:00
Will Munday, 4:07:26
Elite Women:
Kim Morrison, Drag2Zero, 4:32:22
Jo Wright, Farnham Tri, 4:43:03
Charlotte Smith, Thetford AC, 5:07:56
Relay:
Team Erdinger, 3:54:21
Team Race Hub, 3:54:57
Team O'Neill, 4:25:09
Complete results via Results Base HERE.
Entries for Outlaw X are still open by visiting the Outlaw Triathlon website: www.outlawtriathlon.com.