Second place for Colin Norris in France
(All images are copyright and with thanks to Darren Wheeler, a.k.a. That Camera Man (www.thatcameraman.com). Follow Darren via Facebook)
Saturday's IRONMAN 70.3 Vichy in the Auvergne-Rhône-Alpes region of central France, was the first of a double-header, ahead of the popular (Age-Group only) full distance IRONMAN race on the Sunday. It's a cracking race and venue, one I did myself (slowly!) in 2015. Indeed, that's the last triathlon I actually raced… about time to get back out there in 2019 I think.
Pro Men
Great Britain's David McNamee was hoping for a good pre-Kona test, but after a typically good swim and leading, he was soon out of the race with a puncture.
FUDGE!!! That sums up this morning. Hit something left on the road whilst leading the bike. Just about managed to stay up. Flat tyre and pitt stop was a fail. Race over #vichy #racing #triathlon #ironman #needluck 📸 @jamesmitchell5 https://t.co/sJSdx3nlBT pic.twitter.com/6xEgdrLRmS

— David McNamee (@DavidMcNameetri) August 25, 2018
Germany's Maurice Clavel was only around 20 seconds back through the 1.9km swim, and with his bike prowess he put that to good use and powered his way to a big lead of six and a half minutes at T2, with a 2:04:24 bike split on a course which, from my experience, is actually around 2.5km long. Mattia Ceccarelli (ITA) was through in second, with Alexander Chikin (RUS) and Colin Norris (GBR) starting the run more than eight minutes back on the German.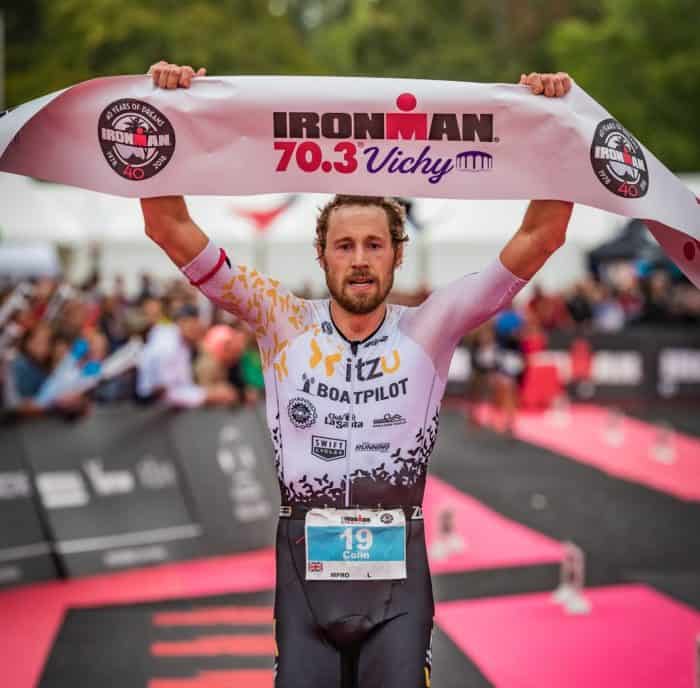 With such a lead, Clavel was unlikely to be threatened for the lead; and certainly not when he produced a 1:13:16 run too. Colin Norris (1:12:32) produced the fastest run of the day, to add a second place finish to his recent third at IRONMAN 70.3 Luxembourg.
Pro Women
A quality women's field saw reigning ITU Long Distance World Champion, Helle Frederiksen (DEN) and 2012 Olympic Silver medallist, Lisa Norden (SWE), lead out of the water alongside Lena Berthelot-Moritz (FRA). The French athlete was soon distanced by her Helle and Lisa, who would reach T2 still in close order. Despite their impressive speed on the bike, Jocelyn McCauley (USA) and Kerry Morris (AUS) both gained around a minute over the ride, to start the run just two minutes back.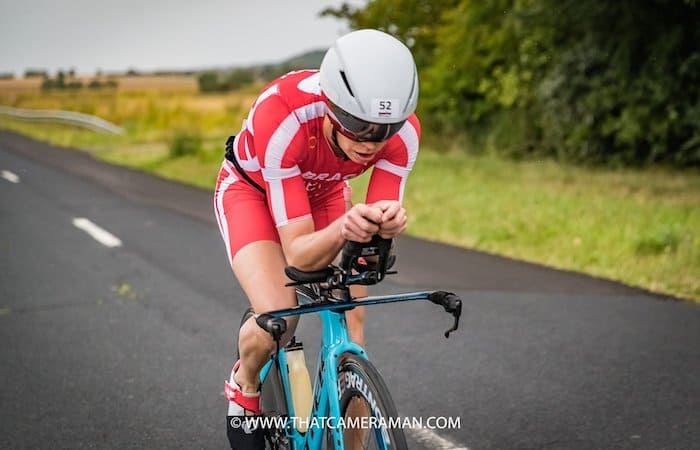 The British entry saw Alice Hector (7th, +10:45), Chantal Cummings (9th, +11:43) and Natalie Seymour (10th, 12:34) with the half marathon ahead.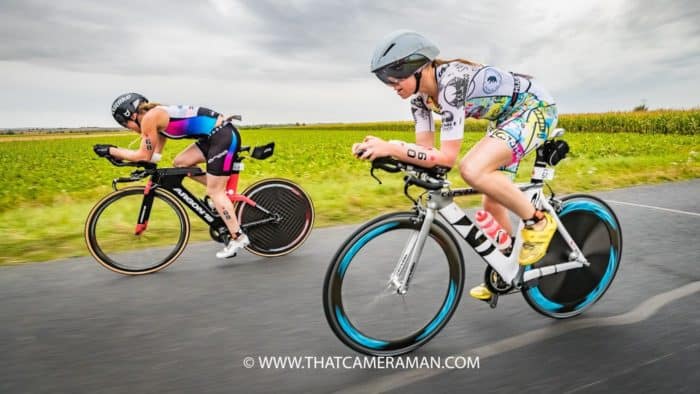 Frederiksen pulled away steadily through the run en-route to her ninth IRONMAN 70.3 win. Incredibly consistent, her debut at the IRONMAN World Championship in October will be one to take note of. McCauley was able to leap-frog Norden to take the Silver, with the Swede completing the podium.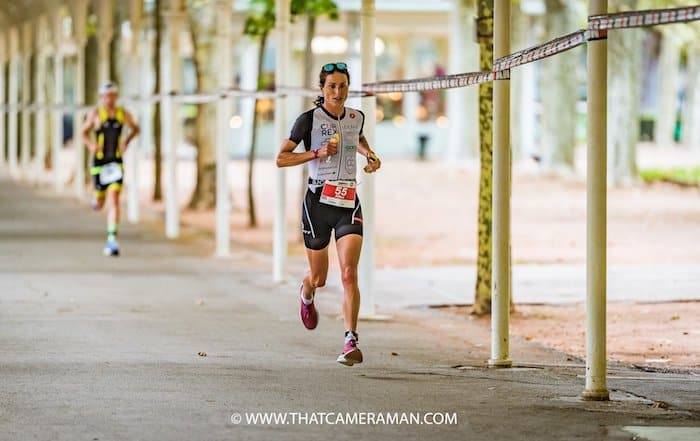 Great Britain's Alice Hector (1:18:38) produced the fastest run of the day – two minutes quicker than Helle – to jump up to fourth place.
https://www.instagram.com/p/Bm-4Yfylru9/
Age Group News
British Age-Group athlete, Tara Grosvenor (30-34) was the fastest AG athlete overall (4:36:25), while Katherine Renouf (4:42:25) won the 25-29 division. Lucy Woollacott (4:57:11) was second in F40-44, Emma Bush and Genevieve Freeman securing a British one-two in F45-49.
IRONMAN 70.3 Vichy, France – Saturday 25th August 2018
1.9km / 90km / 21.1km
PRO MEN
1st – Maurice Clavel (GER) – 3:46:17
2nd – Colin Norris (GBR) – 3:53:54
3rd – Mattia Ceccarelli (ITA) – 3:58:42
4th – Alexander Chikin (RUS) – 3:59:34
5th – Horst Reichel (GER) – 4:00:43
DNF – David McNamee (GBR)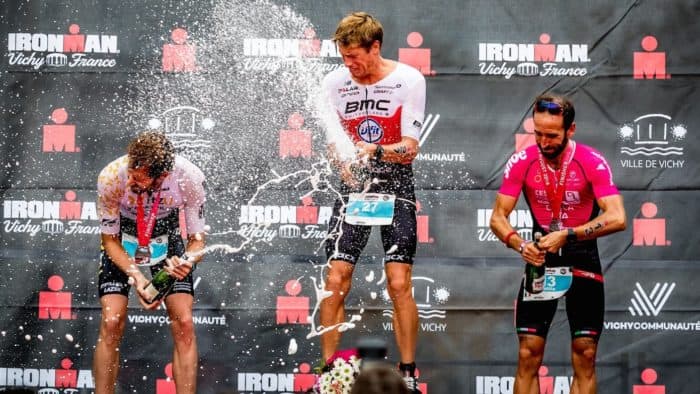 PRO WOMEN
1st – Helle Frederiksen (DEN) – 4:11:27
2nd – Jocelyn McCauley (USA) – 4:15:16
3rd – Lisa Norden (SWE) – 4:17:33
4th – Alice Hector (GBR) – 4:20:10
5th – Manon Genet (FRA) – 4:21:14
9th – Natalie Seymour (GBR) – 4:26:48
10th – Chantal Cummings (GBR) – 4:27:35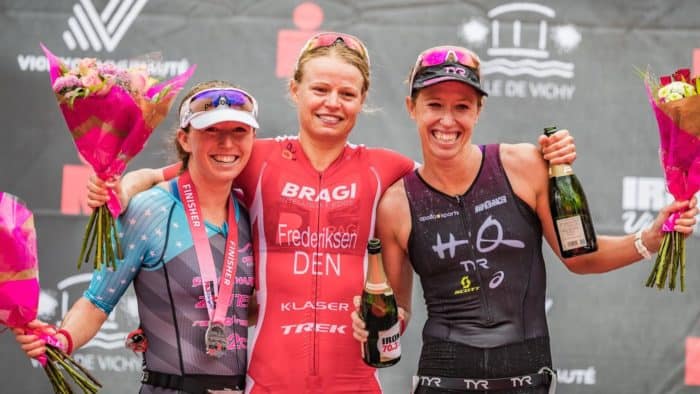 https://www.instagram.com/p/Bm_NQSVlkW1/