Kristian Blummenfelt had a point to prove going into the 2022 edition of the Collins Cup.
Despite being the reigning Olympic and IRONMAN world champion, his most recent outing at the Canadian Open saw cramp upset his chances of another famous victory.
But "Big Blu" answered any and all questions posed to him in emphatic fashion. Not only did he cruise through his match up with Hayden Wilde and Ben Kanute in race 7, but he set the fastest time overall.
"Espescially after the Canadian Open where I cramped and where I felt like I was in shape to win but I didn't, to come here and put together a great performance is obviously fun," the Norwegian said.
"I know it's tough to come from sprint distance up to 100k, but I knew that Hayden was one of the guys who could do it, so I still had to play my cards well and take advantage of the experience I have over long distance."
Sheer dominance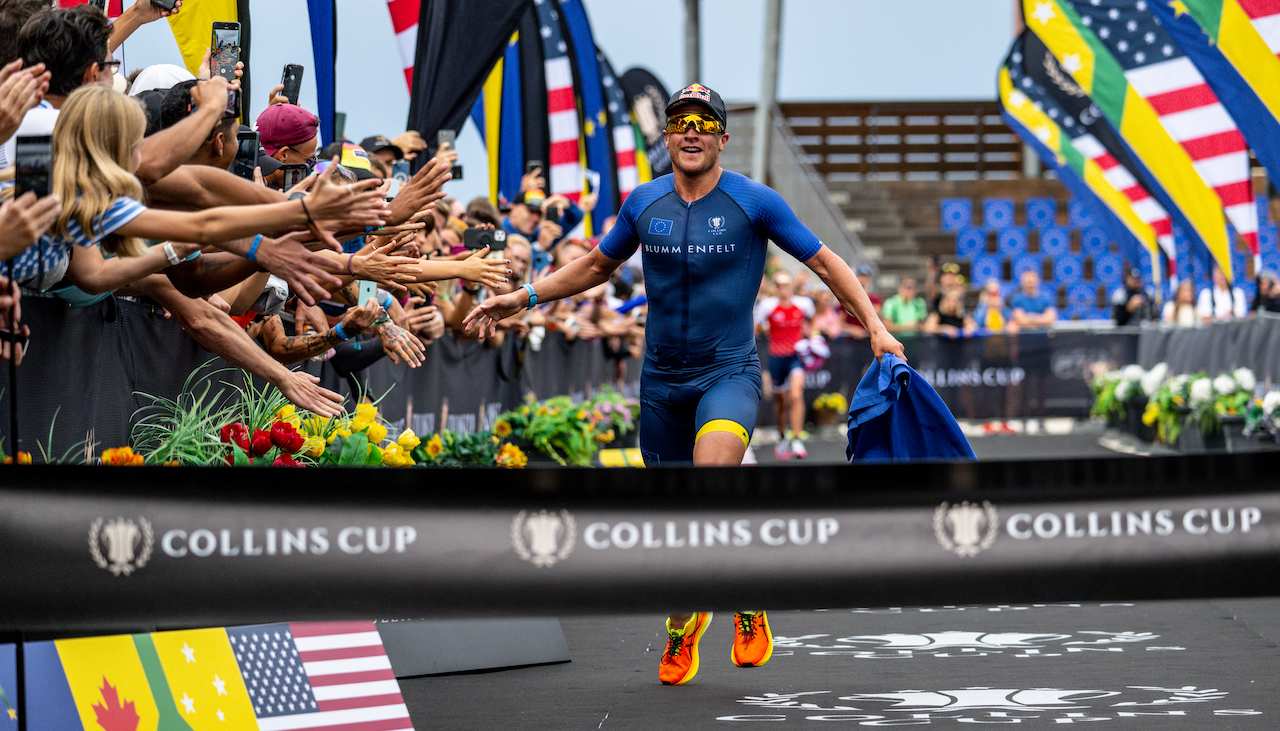 That experience showed over the course of the race, the 28-year-old in masterful control from start to finish.
"I was sitting in a little bit until about 50k maybe on the bike, because that's where it's getting tough," Blummenfelt said, explaining his race tactics.
"I tried from there to put the hammer down and put the pressure mainly on Hayden. I thought that Ben would join me, but I also got a gap on him."
By the end of the race, that gap was nearly nine minutes. Wilde, finishing as runner up, crossed the line with a time of 3:17:155 compared to Blummenfelt's dominant 3:09:19.
Racing with a smile
Heading into the finish, high fiving as he went, Blummenfelt's joy was visible.
"If people are down in the first end, still you cheering on, it's giving me a little bit of energy. It's such a great place to have a triathlon race."
At the peak of his powers, it's a safe bet to say that he'll be crossing finish lines surrounded by cheering crowds for many years to come.