Despite a triathlon C.V. that is close to unmatched – a five-time Olympian and gold and silver medal winner for starters – there were some questioning whether Nicola Spirig should have been given one of the two Team Europe female wildcards for the Collins Cup.
In truth it was more the embarrassment of riches available to European skippers Normann Stadler and Natascha Badmann rather than any slight on Spirig's talents.
Stadler himself admitted in the aftermath of this year's event: "Of course, it's not easy, we got a lot of bashing for picking Nicola."
But how the Swiss star, in her final season in the sport, repaid the faith and justified the Captains' Pick, winning match #4 in emphatic style against Vittoria Lopes and Sophie Watts to collect a maximum six-point haul as Europe defended their crown.
'Nice to go out like that'
But despite her stellar career, Spirig admitted she had felt the pressure going into the PTO's flagship event.
She said: "I was actually pretty nervous. I felt pretty good, but I didn't know what to expect and I had the extra pressure from the team. I love to race for a team, so I was nervous.
"When I came out of the water and had about 25 seconds to Lopes, I was pretty happy and I knew it could be a good day.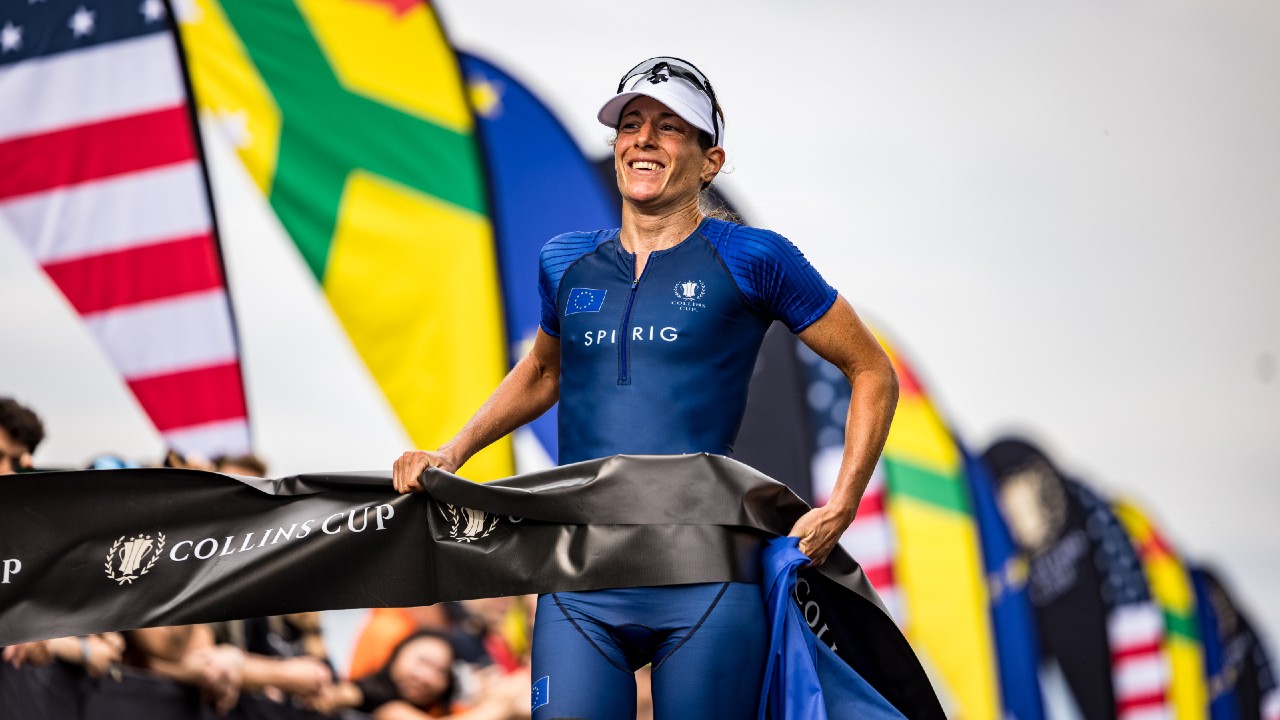 "I was really keen to show that I was the right pick and I deserved the spot and I'm really happy to have helped the team to have this performance. 
"I'm just happy that in my last international race to have a good performance, to feel good in that race. It's very nice to go out like that."