Can Alistair Brownlee retain his Commonwealth Games title on Thursday?
Glasgow 2014 saw a Brownlee brothers domination at Strathclyde Park, as the Team England pairing of Alistair and Jonathan took Gold and Silver, ahead of Richard Murray (RSA). All three will be racing again on Thursday at the Gold Coast Commonwealth Games – will the result be similar?
Having previewed the Sprint distance course (HERE), Blair Cartmell (www.newtriathlon.com) this time casts his experienced eye over the podium contenders for the men's race – and outlines his podium picks. Only one Brownlee in the medals – and no Gold? Read on for more…
Men's Race Start Time: 01:31 p.m. (local time) – 04:01 a.m. UK time, early Thursday morning. The race will be shown live on BBC One.
---
Men's Commonwealth Games Preview
As with all Commonwealth Games races, the field is a lot smaller (than a typical WTS race for example), but still very competitive. Being a Sprint distance event, it should be very close racing and it could well come down to a sprint finish.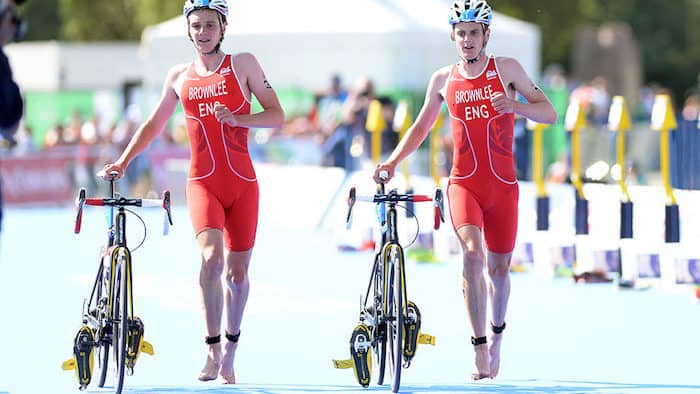 The big question is, can the Brownlee brothers repeat their one-two finishes from Rio and Glasgow? If anyone can do it then they can… but I think it will be very difficult to do. They are both coming in with different form and the last time Alistair won a Sprint WTS race was London 2015. They will race how they always do, from the front, and apply pressure on the technical bike course and aim to repeat what they did in Leeds for the past two years. The rest of the field know they will do this… but can do anything about it?
The athletes coming in with confidence and great form are Henri Schoeman (Abu Dhabi winner), Richard Murray (Cape Town and Mooloolaba WC winner) and youngster Matt Hauser who really impressed me at Mooloolaba, pushing Murray all the way. If Jake Birtwhistle has a good swim and is in the mix then he will be very dangerous over he 5k run and with home support, could well go all the way. I feel the medallists will come from that group of athletes.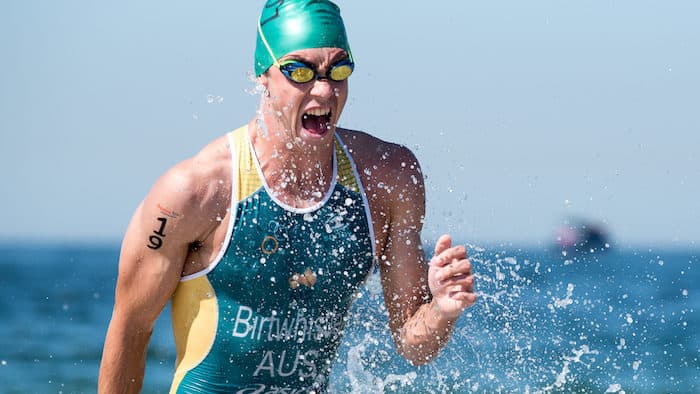 With it being a sprint race, athletes cannot afford to make any mistakes. Every second will count and transitions need to be slick.
Rest of Home Nations
Scotland – Marc Austin and Grant Sheldon return for their second Commonwealth Games and are more experienced and ready to step up. Can either one beat David McNamee's 7th place finish from Glasgow?
England – Tom Bishop has shown glimpses of being able to mix it with the best and will be hoping to step up again after his breakthrough 2017 season.
Northern Ireland – Russell White makes his second appearance at a Commonwealth Games and again is more experienced with a couple top-15 WTS placings to his name. He will be joined by Stanley Edgar.
Others racing are Ollie Turner (Jersey), the Gibraltar trio of Andrew Gordon, Robert Matto and Chris Gordon plus Joshua Lewis from Guernsey.
Men's Podium Prediction
Richard Murray
Jacob Birtwhistle
Alistair Brownlee