For those watching Magnus Ditlev tear apart the competition at Challenge Roth last month, it was likely a relief to be spectating from the comfort of their own homes rather than just metres away from the Danish star's wheels.
Compatriot Daniel Baekkegard experienced Ditlev's incredible bike split up close and personal after he rode with his countryman and Sam Laidlow for much of the leg before a mechanical forced him to lose a significant amount of time.
Reflecting on the epic race, Baekkegard recounted just how crazy it felt riding with Ditlev at that record-breaking race was, and the thoughts going through his head at the time.
"Magnus comes by and I was like f***"
Daniel said that after starting with a solid swim, it was a shock to be caught so soon by Ditlev on two wheels as he launched a massive attack.
"Coming into transition, I was just in the zone, getting through as quick as possible, getting on the bike and getting going.
"Five minutes in, ten minutes in, hell knows, Magnus comes by and I was like f***, holy s***, this is going to be a tough one and I'm pretty sure Sam [Laidlow] felt the same.
"Basically in that moment I just made the decision to race, went with him and Sam and I felt like I got my legs ripped off a couple of times!"
The pace never dropped
Such was the intensity of those initial stages on the bike, Baekkegard was certain he just had to hold on until the pace slowed, something that eventually he realised was never going to happen.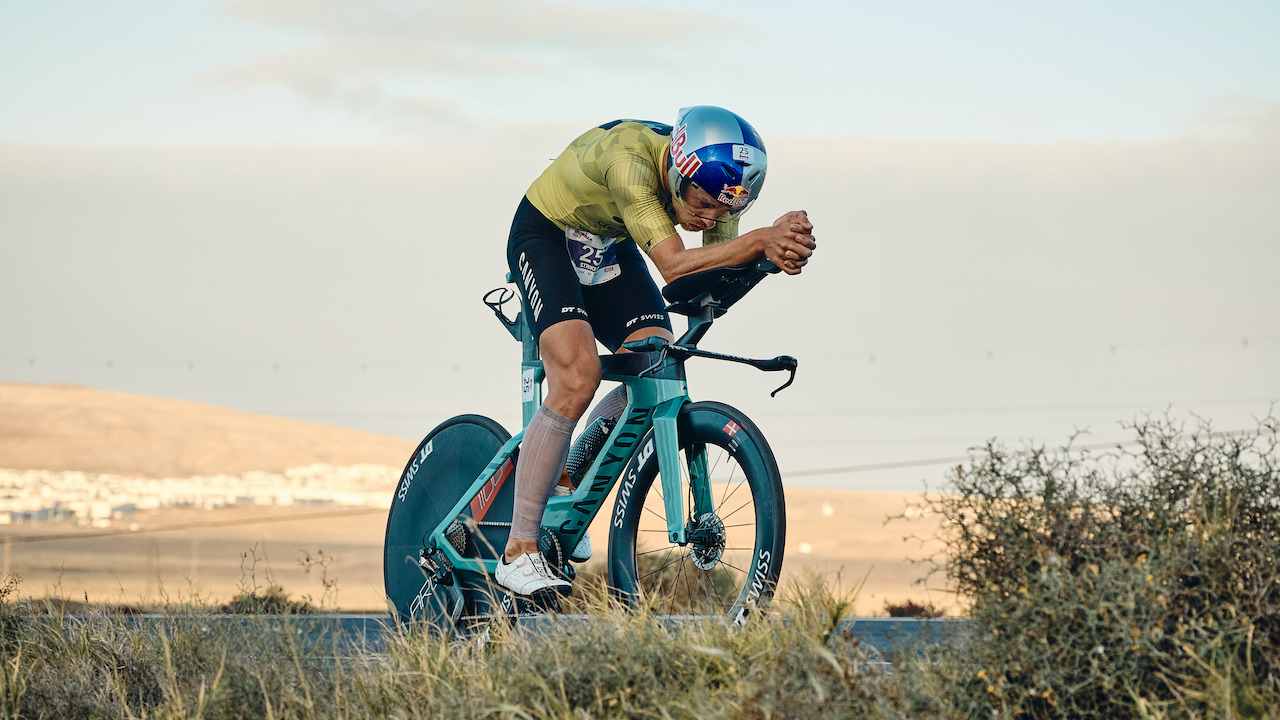 "When I was there, I thought okay it's probably just going to be a couple more minutes, of intense hurt, then we will take it down a notch, but that moment just didn't come.
"In some ways, you question if you can push that amount of watts for the full 180km. The first hour was just pure mayhem, but it was nice to be in the mix."
After a mechanical at the top of Solar Hill, Baekkegard fell back and lost valuable time trying to solve his bike issues. Despite having to navigate an extremely stressful period, he managed to stay in control and finished the race strong.