When you've won the last three editions of a race, you know what's ahead, and any 'favourite pressure' proved to be no issue today for Ben Kanute at the Escape from Alcatraz Triathlon.
The women's race never looked like being anything other than a battle of the Brits, and so it proved, with Emma-Pallant Browne continuing her fine run of form in 2021, running down 2016 champion Holly Lawrence, for a British one-two in San Francisco.
A quality quartet for Ben Kanute
Greg Harper (USA) was first back to shore from the 1.5-mile swim from alongside Alcatraz island, but a 46 second advantage was never going to be enough against Kanute, who has excelled over every distance from super-sprint mixed relay to a silver medal at the IRONMAN 70.3 World Championship.
Second out of the water, Kanute soon passed Harper and while Bradley Weiss (46:39) set the fastest bike split, the U.S. athlete was only 11 seconds slower, allowing him to start the run in the lead. The fastest run split secured a quartet of victores, while Jason West produced a great run to take second place ahead of Weiss.
Pallant-Browne runs to victory
Any race that involves Holly Lawrence and Emma Pallant-Browne is typically going to follow a similar pattern. Holly will swim faster, Emma will run faster and the bike will (probably) edge slightly towards Lawrence.
Today, Lawrence gained close to two minutes in the swim, added another 30 seconds or so on the bike… but as she showed last week at 70.3 Boulder, Emma's running is currently looking great. With an 8-mile run on this hybrid distance event, the odds are perhaps stacked a little towards Pallant-Browne, but there wasn't too much in it by the finish.
47:08 for Emma versus 50:24 for Holly, was just enough for the South Africa based Brit to take top spot from the USA-based Brit! What we can say though, is it is good news for Team Europe ahead of the Collins Cup.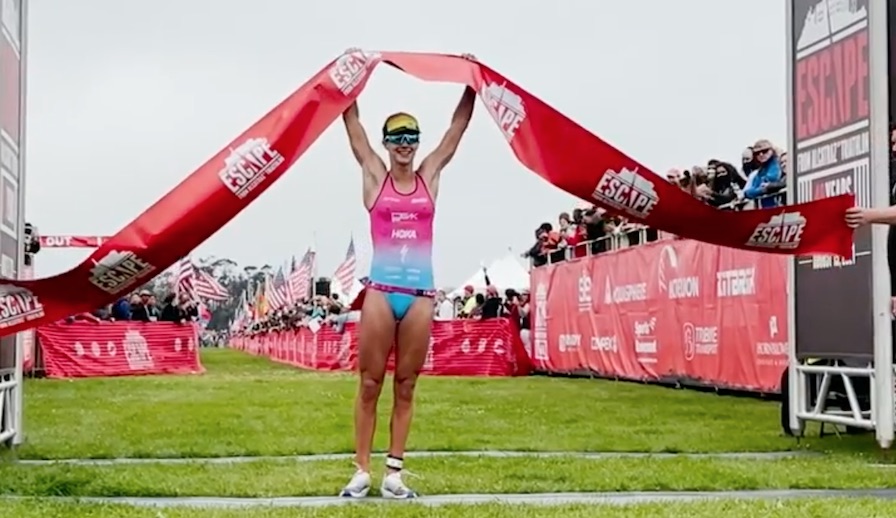 Escape from Alcatraz Triathlon 2021 Results
Sunday 15th August 2021
1.5-mile swim / 18-mile bike / 8-mile run
PRO MEN
Ben Kanute (USA) – 2:10:11
Jason West (USA) – 2:12:16
Bradley Weiss (RSA) – 2:12:41
Ben Hoffman (USA) – 2:14:53
Greg Harper (USA) – 2:15:23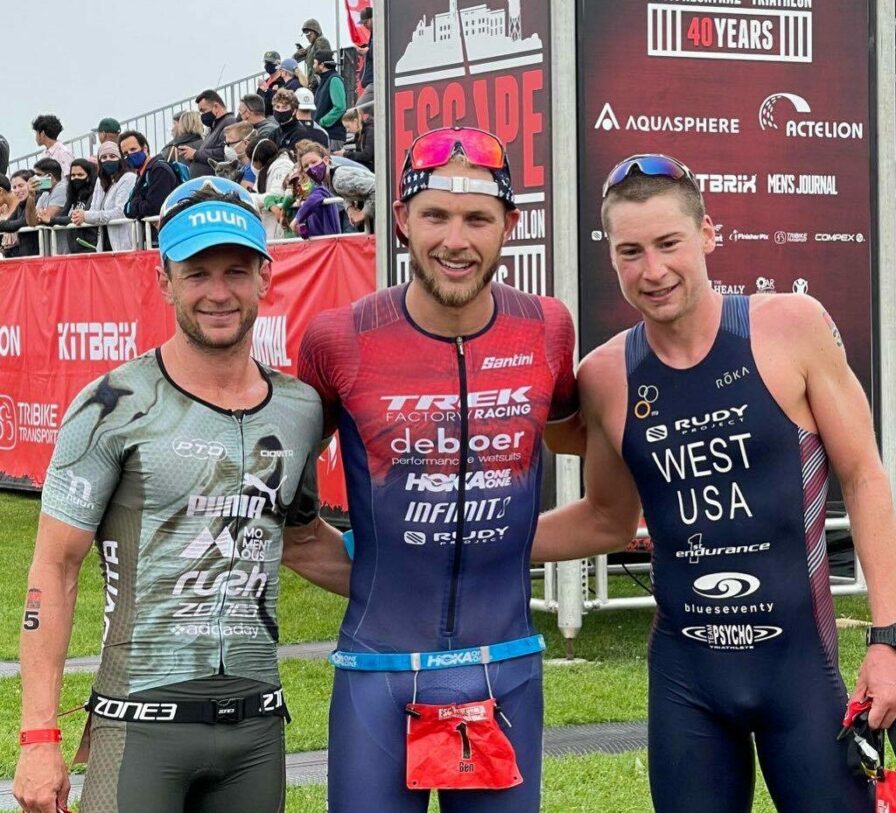 PRO WOMEN
Emma Pallant-Browne (GBR) – 2:22:20
Holly Lawrence (GBR) – 2:23:04
Jackie Hering (USA) – 2:27:44
Grace Thek (AUS) – 2:28:04
Ginger Howell (USA) – 2:40:45