This is a preview feature written ahead of the Munich European Championships. You can read the post-race report on Non Stanford's thrilling victory in Germany, and also find our how the French men filled all of the podium positions on Saturday. You can also read how Team France extended their incredible run of Mixed Team Relay success with another golden display.
Have you enjoyed the Commonwealth Games and wishing there was more wall-to-wall sports coverage on TV soon? You won't have to wait long, because the European Championships Munich 2022 starts on Thursday – and Friday, Saturday and Sunday will see European Championship triathlon on the agenda.
What is it?
First held in Glasgow (and Berlin) in 2018, the European Championship is an amalgamation of nine sports (Artistic Gymnastics, Athletics, Beach Volleyball, Canoe Sprint, Cycling (BMX Freestyle / MTB / Road / Track), Rowing, Sport Climbing, Table Tennis and Triathlon) under one co-branded multisports umbrella.
For triathlon, essentially the annual Europe Triathlon (formerly ETU) Standard Distance and Mixed Team Relay Championships gets additional prestige and focus every four years, from the extra eyes that consolidated broadcast coverage will add. In the UK for example, there will be extensive coverage across all of the BBC's platforms – broadcast, iPlayer, Red Button, online etc.
From Strathclyde Park four years ago, the triathlon events will be hosted at the iconic Munich Olympiapark, which hosted the first Arena Games Triathlon this year, and Super League Triathlon Munich in 2021. The finish line is actually just outside of the Olympia Schwimmhalle which hosted the 1972 Olympic aquatic events – and Arena Games Munich. The imposing glass and steel structures of the park, including the renovated Olympic stadium, should provide an impressive backdrop.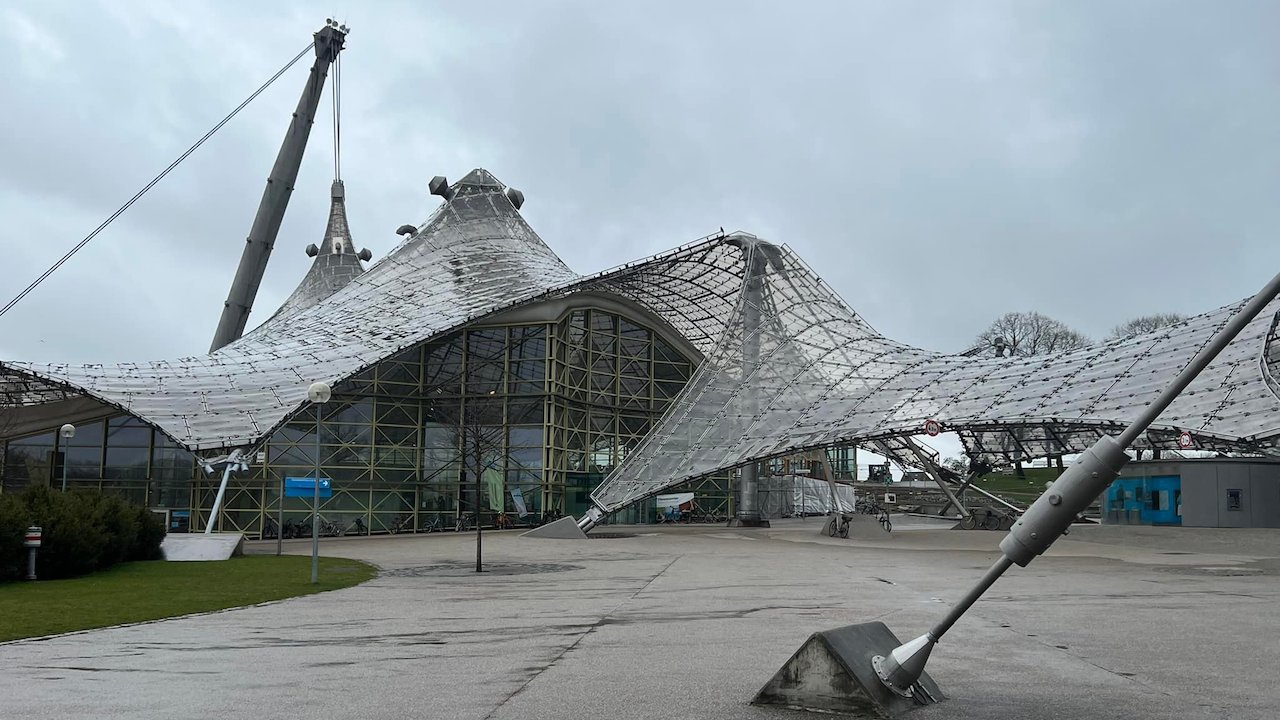 Dates, times and how to watch
The Elite individual races are over the Standard / Olympic distance, which is very appropriate given the venue in which they are being hosted. Races times are as follows:
Friday 12 August: Elite Women – 17:15 (local), 16:15 UK time
Saturday 13 August: Elite Men – 16:00 (local), 15:00 UK time
Sunday 14 August: Mixed Team Relay – 18:00 (local), 17:00 UK time
All of the events are set to be broadcast on World Triathlon's TriathlonLive.tv service, but as noted above, in the UK at least, you should be able to watch the events live across the various BBC outlets. There will no doubt be alternative broadcasting deals across Europe, so check out your local broadcasters to get the latest in your area.
Elite Women
On a country basis at least, the strongest nation racing is clearly France. In Cassandre Beaugrand, Leonie Periault and Emma Lombardi, that's the sort of quality that on a perfect day could see Les Bleus sweep the podium. Perfect days rarely happen in triathlon, but it wouldn't be a complete surprise if it happened.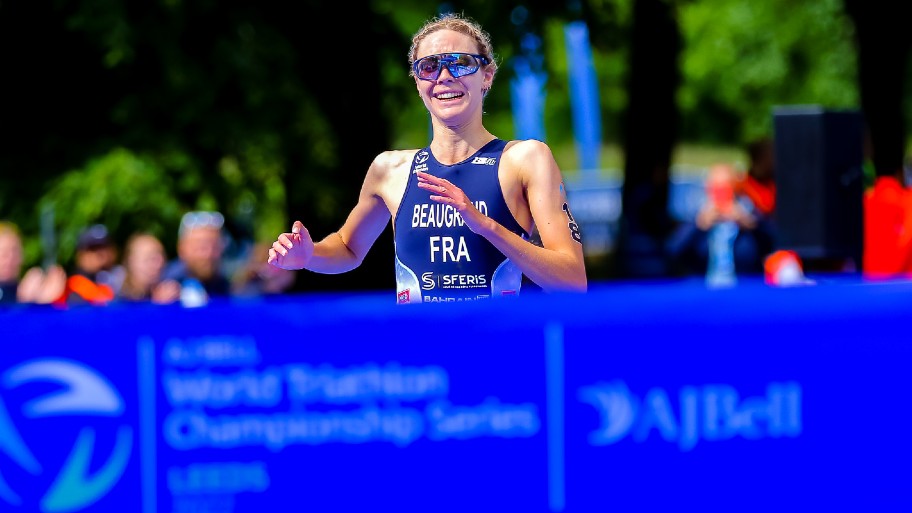 Home athletes will of course be motivated and Laura Lindemann will be leading the way there, with the fast-improving Annabel Knoll and Lisa Tertsch among those adding to a another strong entry. Lindemann and Knoll were part of the gold medal winning Team Germany at the WTCS Mixed Relay in Leeds this year.
Non Stanford is joined in the British female entry by Sophie Alden, Iona Miller and Issy Morris. Non brought home Team Wales to a spectacular and emotional silver medal in the Team Relay in Birmingham – let's see if she got anything left to produce something similar in Munich.
Also racing are the gold and silver medal winners from the 2021 championship in Valencia, Julie Derron (SUI) and Annika Koch (GER).
Click here for the full start list.
Elite Men
Following the theme outlined above, a French entry of 2021 champion Dorian Coninx, 2018 champion Pierre Le Corre, WTCS podum regular Leo Bergere and Tom Richard is evidence that the French are taking this event very seriously.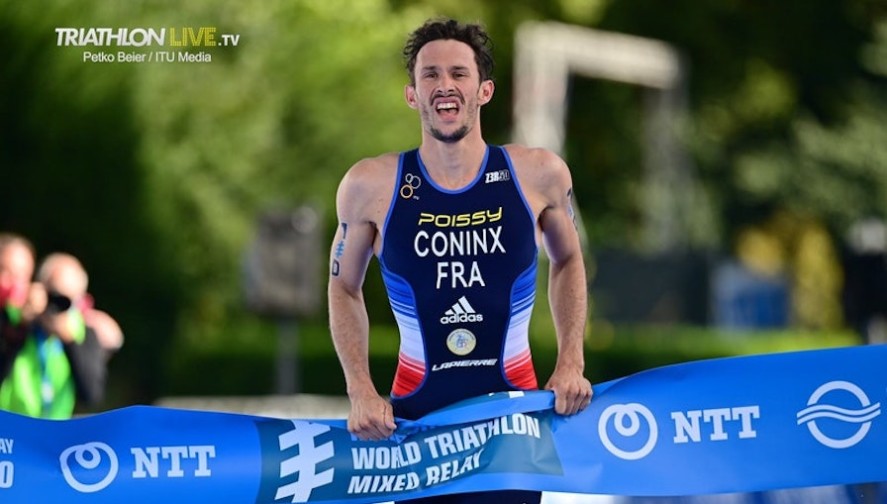 The British entry consists of Barclay Izzard, Dan Dixon, Harry Leleu, Jack Willis and Grant Sheldon. Sheldon showed excellent form with his fifth place at the Commonwealth Games, where Dixon also raced in support of eventual gold medal winner, Alex Yee.
Germany, of course, will be represented. Their squad includes Tim Hellwig, Lasse Nygaard Priester, Jonas Schomburg, Lasse Luhrs and Jannick Schauffler.
Other top names to look out for are Jelle Geens (BEL), Vasco Vilaca (POR), Mario Mola (ESP) and Richard Murray (NED). In terms of the 'next-gen', then Sergio Baxter Cabrera (ESP) and Csongor Lehmann (HUN) are certainly names for the future, that could well be good enough to perform very well here.
Click here for the full start list.
Mixed Relay
It's difficult to forecast anything other than a French victory here given the quality of athletes that the World Champions are taking to Munich. Favourites for silver would seemingly be Germany, with Great Britain, Switzerland, Portugal, Italy, Hungary and perhaps more all starting with genuine podium ambitions.
Mixed Team Relay always seems to deliver something – don't miss it on Sunday!
Prize Money
The Elite individual races in Munich will offer a total of €70,000 in prize money, paid 15-deep in line with the schedule below. The winners will collect €8,750 each.
| | | |
| --- | --- | --- |
| Rank | Elite Men | Elite Women |
| 1st | € 8,750 | € 8,750 |
| 2nd | € 7,000 | € 7,000 |
| 3rd | € 5,250 | € 5,250 |
| 4th | € 3,500 | € 3,500 |
| 5th | € 2,450 | € 2,450 |
| 6th | € 2,100 | € 2,100 |
| 7th | € 1,750 | € 1,750 |
| 8th | € 1,050 | € 1,050 |
| 9th | € 790 | € 790 |
| 10th | € 610 | € 610 |
| 11th | € 525 | € 525 |
| 12th | € 440 | € 440 |
| 13th | € 350 | € 350 |
| 14th | € 260 | € 260 |
| 15th | € 175 | € 175 |
There is a further € 10,000 on offer to the top five teams in the Elite Mixed Relay European Championship race on Sunday:
1st – € 3,000
2nd – € 2,500
3rd – € 2,000
4th – € 1,500
5th – € 1,000