Britain's Fenella Langridge doesn't feel the pressure ahead of The Championship this weekend in Slovakia, despite being the highest ranked PTO athlete in the field.
Fourth last year here in Šamorín, Langridge is making the most of her early Kona qualification at IRONMAN South Africa to race over some shorter distances, including the PTO Tour European Open in Ibiza where she finished 15th.
Ahead of Sunday's race, the 31-year-old shared her plans for the rest of the season, her potential tactics on race day and the emergence of deeper fields across middle distance racing.
"Ready to race and give it everything"
Whilst the middle distance may not be Langridge's preferred event, last year's Challenge Family World Bonus winner is ready to go for broke at the race this Sunday.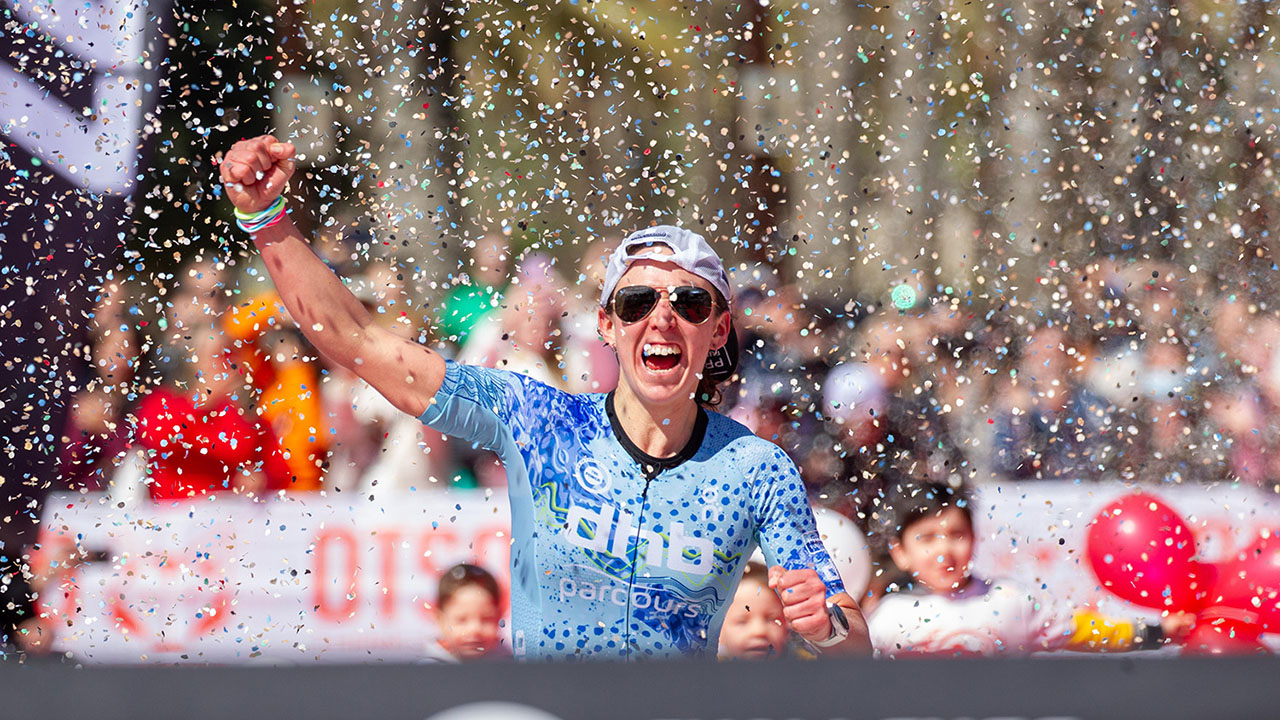 "I am excited for this weekend, and a little apprehensive about the fact that we don't know if it will be a duathlon or a shortened swim, but overall I am just ready to race and give it everything I have.
"It is a race at the end of the day, and I am just excited to have a chance to enjoy and push myself to my limits."
Even being PTO World #12, Langridge said that she doesn't feel too much pressure heading into raceday, and for a very valid reason.
"I am not feeling too much pressure being the highest-ranked athlete, as most of my PTO points are from long-distance races, which is what I have been focusing on over the last two years."
South Africa opened doors to more racing
After finishing second at IRONMAN South Africa at the start of the season behind Laura Philipp, Langridge bagged that golden ticket to Kona, and with it a free pass to try her hand at some shorter events.
"The result in South Africa has definitely made the season more flexible, allowing me to do races that I might not have been able to do and try some slightly different things.
"If I hadn't qualified in South Africa, I probably wouldn't have been able to come here, do Ibiza, or even go to Roth in a couple of weeks time which is my next big focus.
"I have had a block of training over the last few months or so where I have been focusing more on the 70.3 and 100km distance in the lead-up to this race and Ibiza, then after will shift back to Ironman training for Roth and then Kona in the second half of the year."
Numbers make up parameters of success in Slovakia
With so many great athletes on the start list, plus her focus on the longer distances, Langridge underlined that a good race in her eyes would come down to execution.
"With the more athletes coming through, plus deeper fields, there really is that niche for focusing on the shorter distances. I don't feel too much pressure racing here as I think there are a handful of girls in the strong position, so it just depends on how I execute my race.
Reflecting on her last hit out in Ibiza, the Brit added that she hopes to make some strides in the final discipline, with a run leg that is reflective of the form she has seen in training.
"I don't feel like my run in Ibiza reflected what I was able to do. I would also like to hold some consistent power on the bike and then run sub 1:20 off that, but I have to be smart tactically and in tune with how I feel in the race, so we will see how it goes. I am not putting a ceiling on how I race."