This is a preview of one of Challenge Family's showpiece events – click on the named to read how India Lee and Mathis Margirier claimed the biggest wins of their careers so far.
Šamorín will once again host a major event in 2023, with the Challenge Family's The Championship taking place at the x-bionic sphere in Slovakia this weekend.
Last year saw Norway's Gustav Iden take the win in the men's race and Spain's Sara Perez Sala win the women's event, and despite Iden opting not to race this year, the men's race looks stacked. Perez Sala is back to defend her crown in the women's race, and will face plenty of quality aiming to take the title away from her.
In our preview below, find all the details you need, from start times and streaming to previews of the professional men and women's fields.
Start time and how to watch live
Challenge Family The Championship takes place on Sunday 21 May 2023.
Race start time is 0830 local time (Pro Men). That corresponds to 0730 in the UK and 0230 Eastern time. The Pro Women start 10 minutes later at 0840 local time.
Live coverage of the race is available via the embed below.
The race is also accessible via the Challenge Family website under the Live tab, along with a timing / tracker link.
Pro Men
With a strength of field rating of 86.06 [here's what that means and how it's calculated], the men's race in Samorin will be hotly contested, with five athletes from the PTO World Rankings top-20 set to race.
Australian Aaron Royle, PTO World #9, is the first name on the start list, with the Aussie heading to Slovakia off the back of a good run off form following a podium at Challenge Gran Canaria and a solid tenth place finish at the PTO Tour European Open in Ibiza.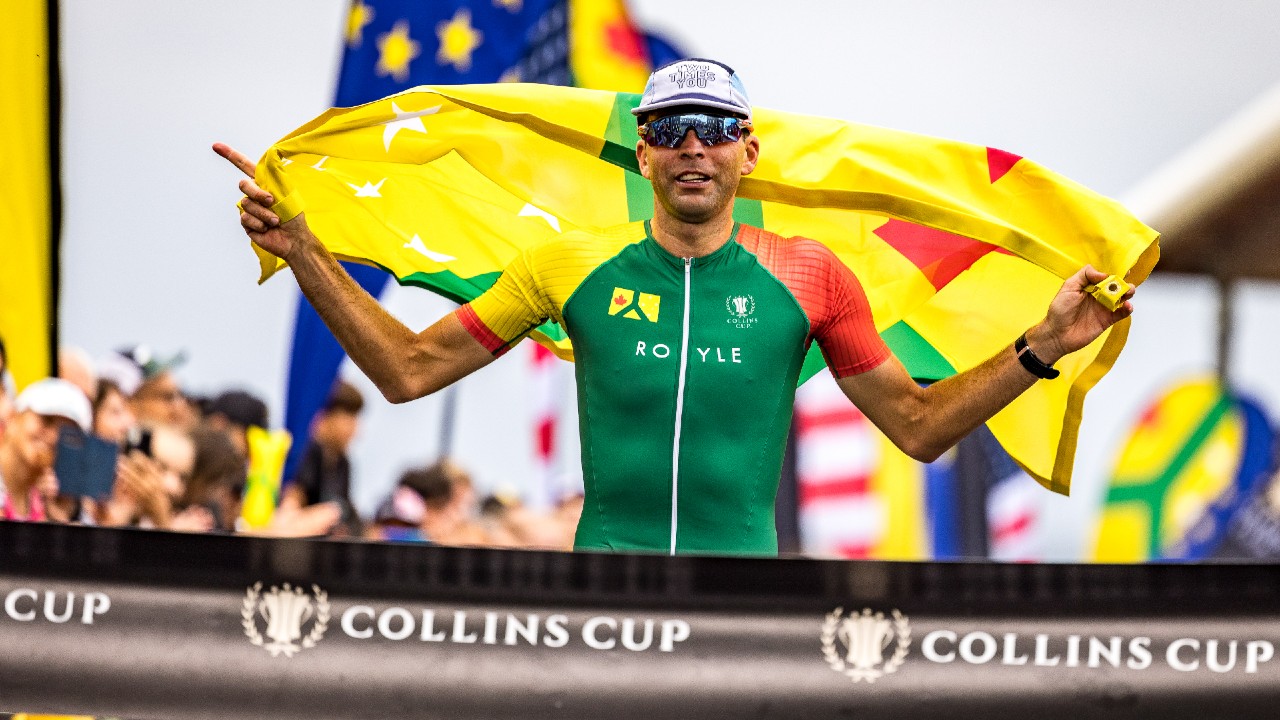 On the other hand, Germany's Frederic Funk will be looking to put his PTO Tour European Open result behind him in Samorin, with the 25 year old, who finished 19th after suffering some mechanical issues, keen to put together a race that he knows his winter training has set him up for. Fifth at the IRONMAN 70.3 World Championship last year proves that he's a class act.
Freshly crowned World Long Distance champion Clement Mignon will be dangerous in Samorin, with the PTO World #16 ready to take some scalps after an impressive victory in Ibiza, which saw him come from behind to take the lead in the final section of the run.
British duo Tom Bishop and David McNamee will go head-to-head again after McNamee just beat Bishop, who he recently tipped to be a future star at the long distance, at the PTO Tour European Open in Ibiza by a shade under ten seconds.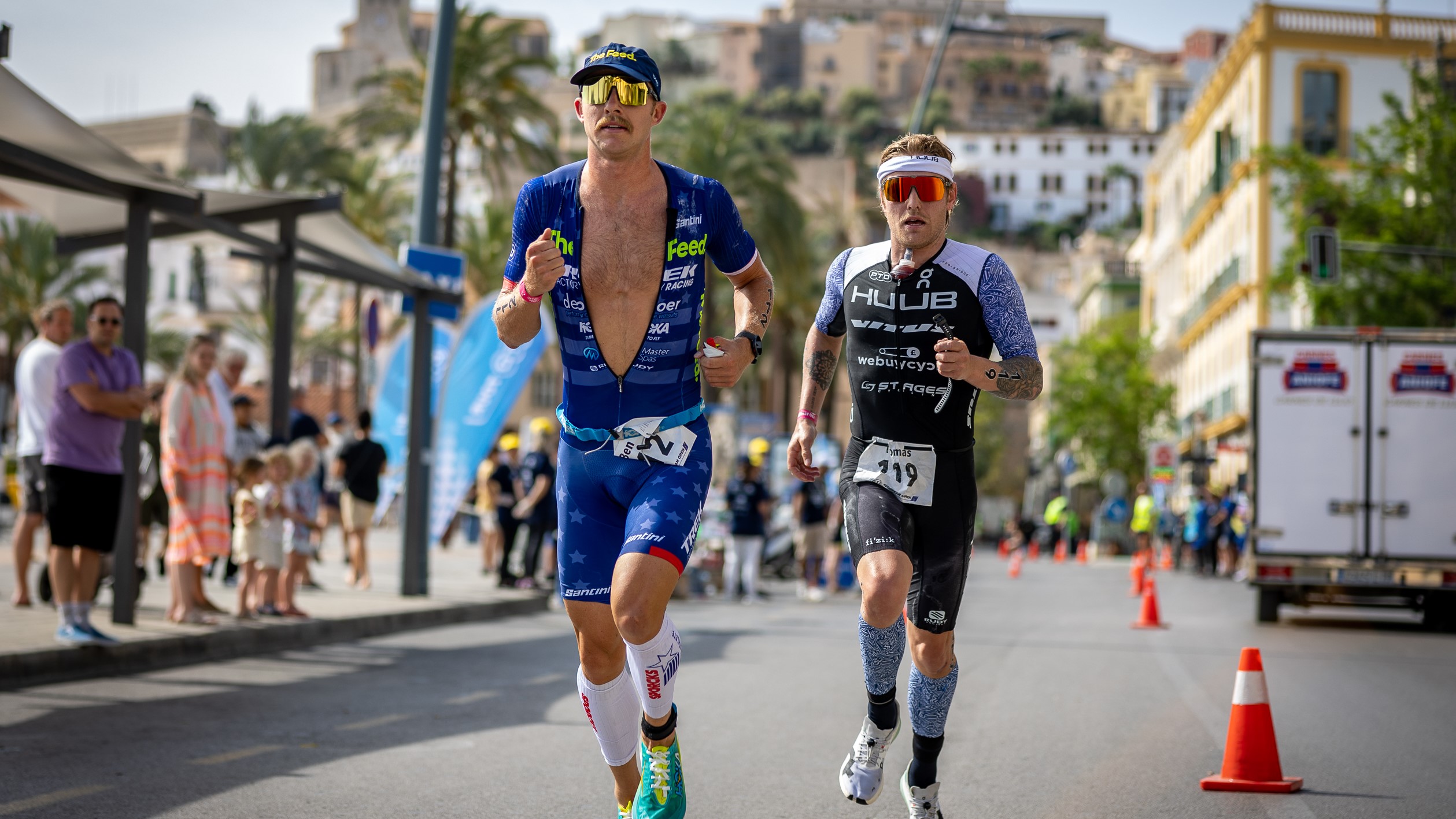 If American Matt Hanson has recovered from a crash at IRONMAN Texas, then he could also be in with a shout for the podium at the very least. The long distance veteran, who is 38 years old, will be confident he can outrun anyone in the field this weekend.
With such a strong start list, there are a number of men who could come through and take the win in Samorin, especially in a race where there is no clear favourite. Home favourite Richard Varga will get some big cheers – and held strong for second place to Iden last year – but the race will likely be decided on the run in Šamorín after 90km of flat and fast riding.
The full start list for the men's race can be found here.
PRO Women
With a strength of field rating of 82.71, the women's field isn't quite as stacked as the men's race, but still features some notable names. They include the recently crowned World Long Distance champion Marjolaine Pierré of France.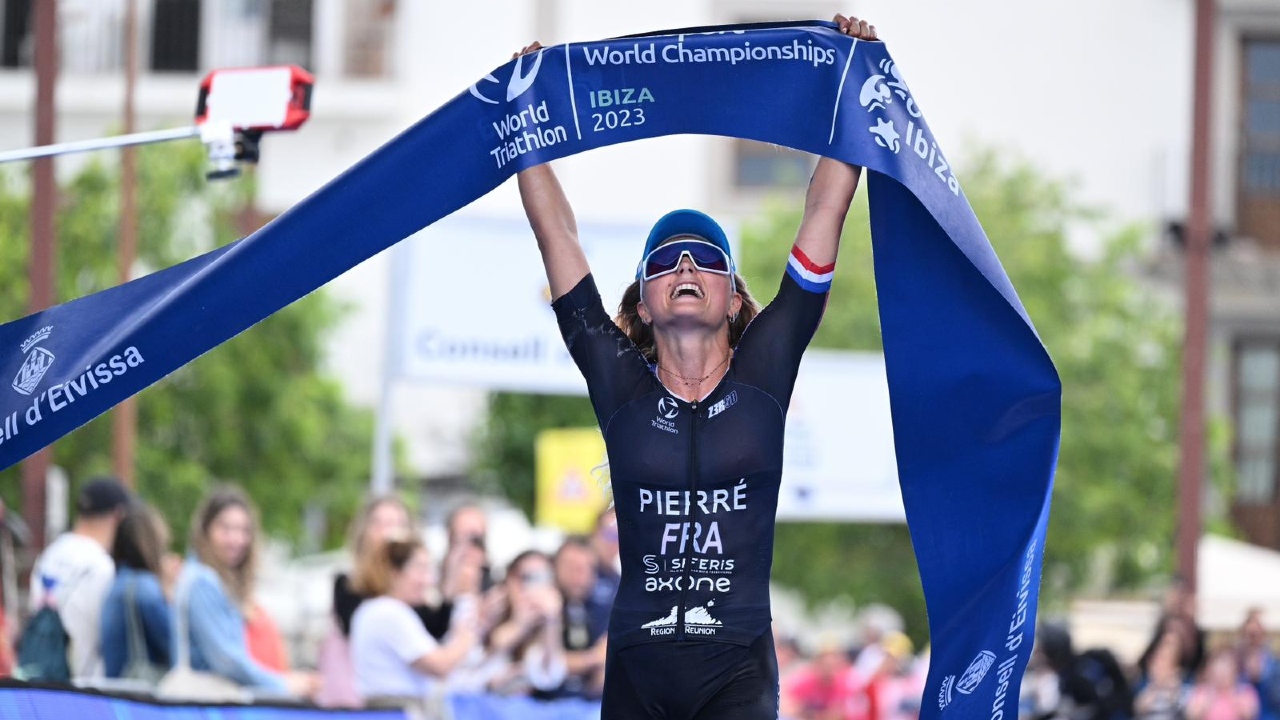 Pierré, the PTO World #18, was only sixth at the World Long Distance Championships in Samorin last year, but was ruthless a fortnight ago in Ibiza as she won by almost ten minutes to take the world title.
Defending champion Perez Sala, who finished 14th in Ibiza, albeit at the PTO Tour European Open, will hope to defend her title. Up against Pierre and a host of other names, will have her work cut out as she looks for her first podium in 2023.
British duo Fenella Langridge and India Lee both featured towards the front of the race on the bike in Ibiza, with Lee finishing seventh and Langridge 15th. They will push the field on the swim and bike to ideally come into T2 with a healthy buffer as they look to become the third British woman to win in Samorin.
Fellow Brit Lucy Byram, who enjoyed a lot of early season success but unfortunately was ill at the PTO Tour European Open, also toes the start line in Slovakia and will be given a great chance to test herself against a quality field, including some domestic rivals, this weekend. Being a British athlete called Lucy has been a significant asset here historically, with Lucy Charles-Barclay (2017, 2018, 2019) and Lucy Buckingham (2021) previous winners.
Australian Grace Thek, who finished 11th in Ibiza after travelling over off the back of three consecutive podiums Down Under is one of the women in the field who can really push the pace on the run, as is Dutch athlete Diede Diederiks, with this duo likely to be among a group that try to keep Langridge and Lee's swim/bike advantage to a minimum.
Finally, Kiwis Amelia Watkinson and Rebecca Clarke are two more names who will be hoping to upset the Europeans on home soil, with the pair both looking for a first podium in Europe in 2023.
History
The first edition of The Championship took place at the x-Bionic sphere, Samorin in 2017. In 2022, Gustav Iden (NOR) and Sara Perez Sala (ESP) were victorious, with Perez Sala returning in 2023 to defend her crown.
Previous winners:
2022: Sara Perez Sala (ESP) and Gustav Iden (NOR) 2021: Lucy Buckingham (GBR) and Florian Angert (GER)
2019: Lucy Charles-Barclay (GBR) and Sebastian Kienle (GER)
2018: Lucy Charles-Barclay (GBR) and Lionel Sanders (CAN)
2017: Lucy Charles-Barclay (GBR) and Lionel Sanders (CAN)
In a change from previous years, the 1.9km swim will take place in the Danube Canal (as used in the Collins Cup), rather than the Danube River. This should all but remove the impact of environmental conditions, wind and waves etc. Flat and fast, the 90km bike course is just the one loop.The 21km run comprises of five laps within the x-Bionic sphere venue. With lots of out-and-backs, turns and differing surfaces underfoot, it's a very compact course.
Prize Money: What's on the line?
As the biggest event in the annual Challenge Family middle distance calendar, The Championship offers a significant total prize purse of EUR 100,000 – that approx. $105k equivalent.
The total funds will be paid ten-deep, as follows:
€15,000
€9,000
€7,000
€5,000
€4,000
€3,000
€2,500
€2,000
€1,500
€1,000
As a Challenge Family event, there's also a second potential source of earnings for athletes too, courtesy of the Challenge Family World Bonus!
Challenge Family offers a $125,000 bonus pot, which is paid out as $25k / $16.5k / $12k / $6k / $3k to the top five ranked male and female athletes across the Challenge Family/CLASH Endurance race season.
That World Bonus has additional importance for the Samorin event, as the points for winning (400) are significantly above a regular middle distance event (250).
That prize purse also gives the race significant status in PTO Rankings terms, with the event gaining Gold status.