A winner already this season at Challenge Mogan Gran Canaria, Spain's Sara Perez Sala is still working on her self confidence skills.
In collecting the winner's prize of €15,000 by topping the podium on Sunday against a quality field to win The Championship at the x-bionic sphere in Samorin, hopefully that will be another indication that she truly does 'belong'.
I try to believe it!
It's one that may take a while to sink in:
"Yes, this is my best result. I'm very happy because I can't believe it, but I try to believe it!"
When I highlighted to her that she was up against the defending champion (Lucy Buckingham), an IRONMAN 70.3 World Championship silver medallist (Emma Pallant-Browne) and a World Triathlon Grand Final winner (Ashleigh Gentle) to name just three, I asked her if she believed before the race that victory in Slovakia was even a possibility:
"No! For me it was an incredible experience to race with the best athletes, because Emma, Lucy, Ashleigh they are really good athletes and I want to be like them. For me I thought that if I can make the podium, it's great for me, but winning I thought was impossible."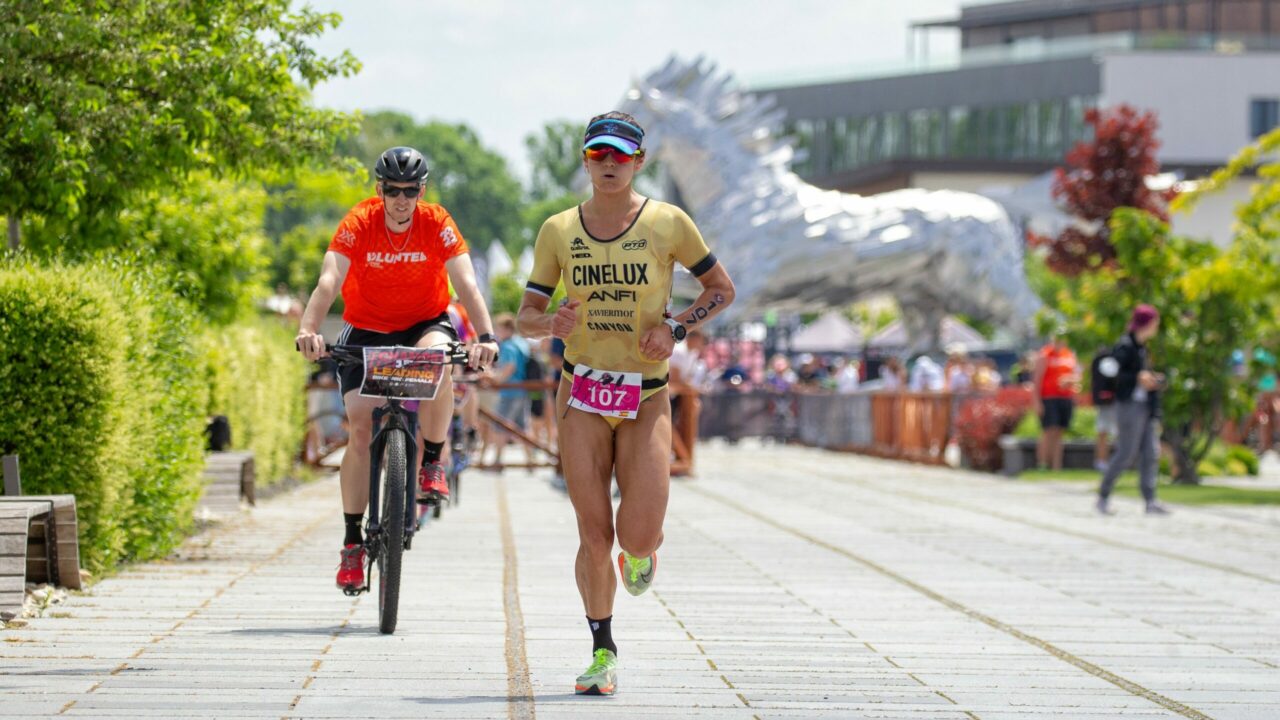 Aerodynamic plays dividends
As well as her ever impressive swim speed, Perez Sala is building quite a reputation on the bike too. One of the most aerodynamic looking athletes on two wheels, did she feel that was a significant asset today? Along with her highest ever bike power, of course…
"I think the most important thing is that I love flat races. I feel really comfortable in aero position and I can push a lot of watts – for me anyway! – in this position. Today was hard, because the wind was a little bit hard (on the return leg). I think for me having that good position is an advantage."