In what was a gun-to-tape effort, Spain's Sara Perez Sala took the biggest win of her career to date on Sunday, winning the fifth edition of The Championship at the x-bionic sphere in Samorin, Slovakia.
In tandem with defending champion Lucy Buckingham, they built a great lead through the swim and bike – before Emma Pallant-Browne threatened to produce heroics on the run course. The Spaniard though would not be denied.
Swim – A two-horse race
Forecasting a Buckingham (GBR)/Perez Sala (ESP) break at the front of a women's pro race is one of the easiest tasks in the sport. That emphasises their brilliance in the water – and kudos (again) to both.
Fenella Langridge (GBR) was next out, and interestingly had both Pallant-Browne (GBR) and Ashleigh Gentle (AUS) – perhaps the two strongest runners – with her. World LD Champion Sarissa De Vries (NED), Grace Thek (AUS) and another Brit Lucy Byram, also made that chasing group of six. They started the bike around 90 seconds back.
Bike – As you were at the front
40km into the bike and there was no change at the front with super swimmers Perez Sala and Buckingham showing their quality riding too. They remained 90 seconds clear, with the chasing pack from the swim now split, from which it was Langridge and De Vries still holding a similar gap.
Pallant-Browne (+2:38) was a further minute down, but had gained around 30 seconds over Gentle (+3:12). A similar script over the second half of the ride would provide the perfect setup for a really interesting run.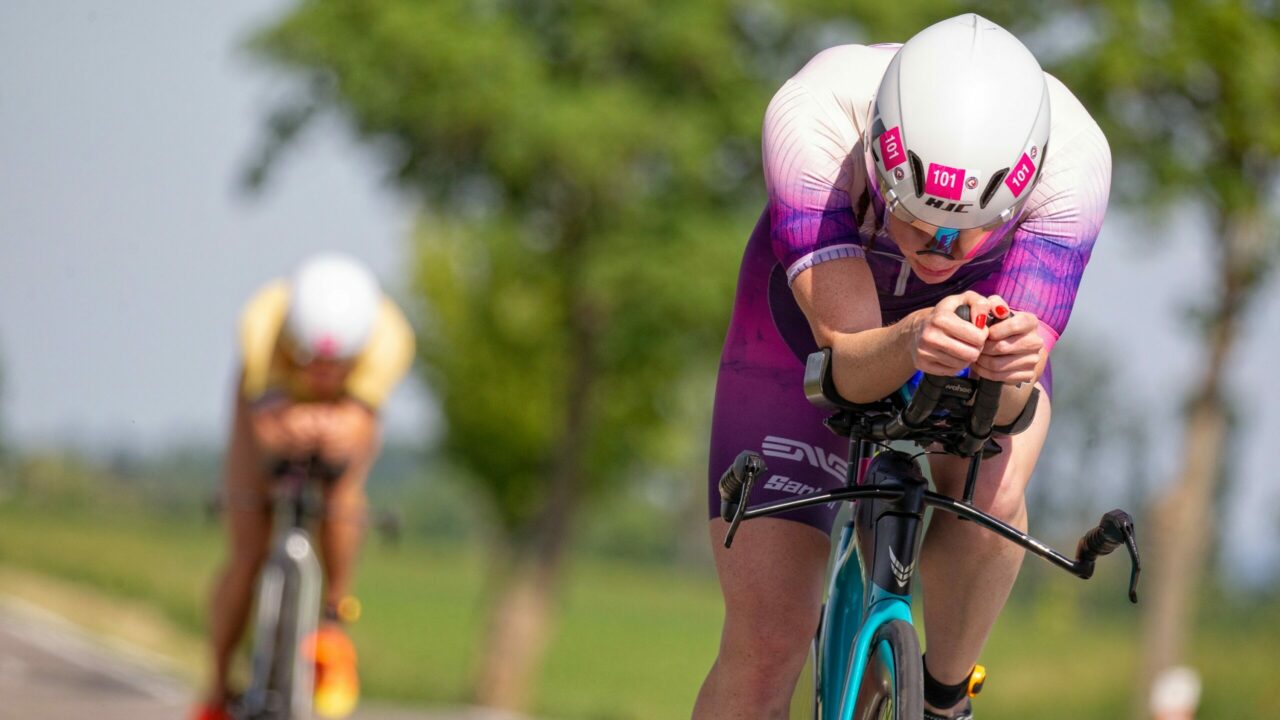 The leading duo of Perez Sala and Buckingham did indeed make it to T2 together, with the Langridge/De Vries chasers similarly around 90 seconds down.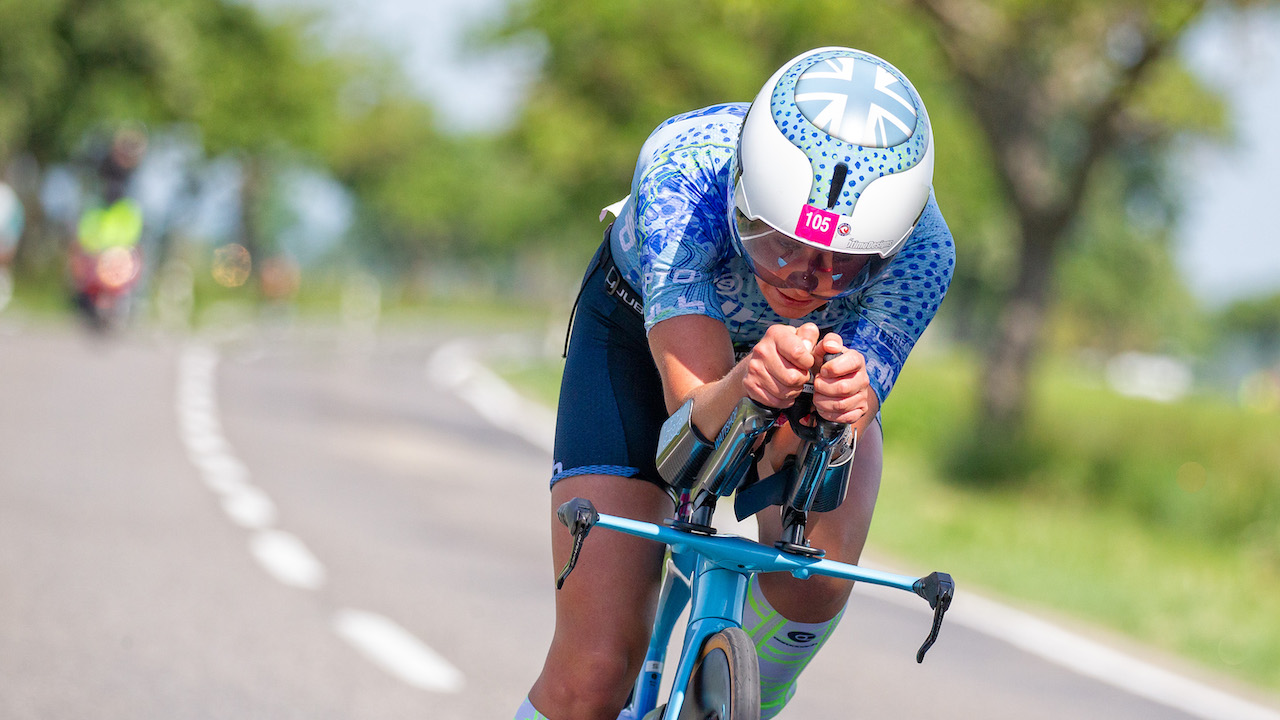 The deficit back to Pallant-Browne and Gentle from the leaders was now a massive seven minutes however. That was going to take some significant chasing. Getting stung by a bee on the bike didn't help the day for Emma.
Run – Perez Sala takes control
Perez Sala took the lead early, and 2km in as both Sara and Buckingham came past me, the Brit did seem to be struggling a little. Appearances can be deceptive however, and late in the race Buckingham had closed back to just 15 seconds down.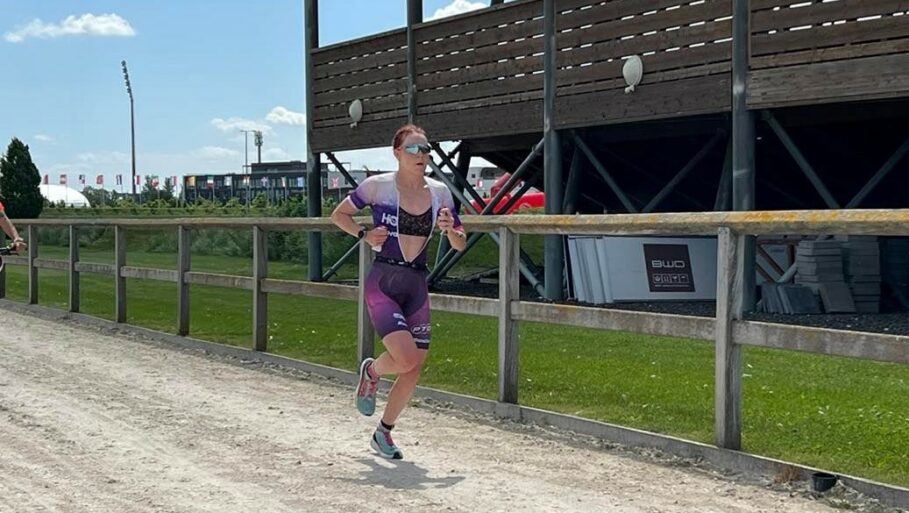 All the time, Pallant-Browne was seemingly running like a train. If she was going to be beaten, she was going to go down in (feet of) flames. Emma passed Langridge to move into third place and was rapidly closing in on the defending champion Buckingham. A podium position looked secure – but would it be third, second or first?
Digging deep at the front, Perez Sala still had a lead of just over two minutes with 2km to go. Emma is fast, but the Spanish athlete was going to have to meltdown to lose. And it wasn't exceptionally hot. And she copes well in the heat anyway!
There would be no last-minute miracles, and Perez Sala took the biggest win of her career, moving up one place from her second place at The Championship last year. If nothing else, it gives something different to reference aside from the crash into traffic cones at CLASH Miami.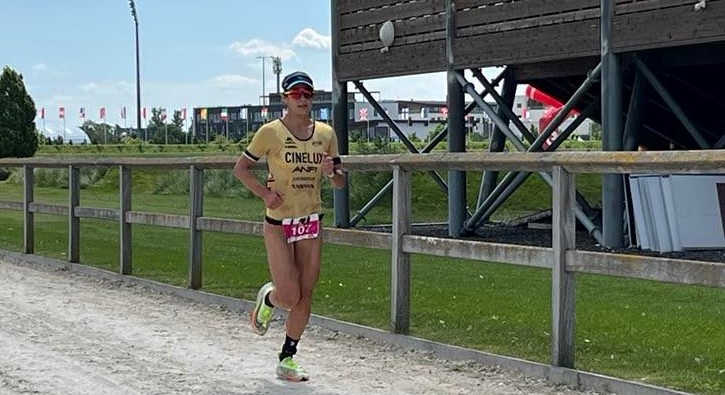 "I don't know what to say, it's a dream" said Sara shortly after recovering. After her 'biggest power ever' on the bike, she was worried she would have nothing left to run with. It wasn't easy, but she got the job done.
A trio of Brits followed, with Pallant-Browne, Buckingham and Langridge taking 2nd/3rd/4th respectively. Gentle rounded out the top five.
Challenge Family The Championship 2022 results
Sunday May 22, 2022 – 1.9km / 90km / 21.1km
PRO Women
1. Sara Perez Sala (ESP) – 4:08:19
2. Emma Pallant-Browne (GBR) – 4:10:12
3. Lucy Buckingham (GBR) – 4:11:05
4. Fenella Langridge (GBR) – 4:13:01
5. Ashleigh Gentle (AUS) – 4:15:10
6. Sarissa De Vries (NED) – 4:17:12
7. Daniela Bleymehl (GER) – 4:19:51
8. Grace Thek (AUS) – 4:21:23
9. Lucy Byram (GBR) – 4:22:30
10. Gabriella Zelinka (HUN) – 4:30:36