Can Vicky Holland become ITU Triathlon World Champion on Saturday?
The 2018 ITU World Triathlon Grand Final kicks of tomorrow (Thursday) on Australia's Gold Coast, with a very realistic chance of the first British senior ITU Triathlon World Champion since Non Stanford in 2013. Vicky Holland will start Saturday's Elite women's race just 34 points behind Katie Zaferes (USA). Unless both were to finish outside of the top-15, that's practically a case of whoever finishes first, takes the 2018 World Championship title.
With British athletes also starting the race in 3rd, 4th and 6th in the rankings, two British women on the World Championship podium looks highly likely, based on their recent excellent form.
Women's WTS Rankings
1st – Katie Zaferes (USA) – 4418
2nd – Vicky Holland (GBR) – 4384
3rd – Georgia Taylor-Brown (GBR) – 3459
4th – Jessica Learmonth (GBR) – 3237
5th – Rachel Klamer (NED) – 3098
6th – Jodie Stimpson (GBR) – 3038
18th – Non Stanford (GBR) – 1844
36th – Sophie Coldwell (GBR) – 732
There will be no Brits challenging for senior World Championship medals on Sunday – a third consecutive win for Mario Mola will surely be delivered – but Jonathan Brownlee has a chance to race again at a venue at which in 2015 he produced, in my opinion, one of the best races of his career. This time he'll have Alistair for company, who after his Silver medal at the IRONMAN 70.3 World Championship continues with his varied September, to be follwed next week by the non-drafting Beijing International Triathlon and then on to Super League Jersey.
Men's WTS Ranings
1st – Mario Mola (ESP) – 4925
2nd – Jacob Birtwhistle (AUS) – 4101
3rd – Vincent Luis (FRA) – 3810
13th – Jonathan Brownlee (GBR) – 2149
20th – Thomas Bishop (GBR) – 1659
Here, courtesy of British Triathlon, is an extended preview, schedule, UK-timings and how to follow the events on TV and online.
---
Grand Final to decide ITU world champions this weekend
Triathlon and Paratriathlon world titles are up for grabs this weekend on Australia's Gold Coast. Vicky Holland has the opportunity to become ITU world champion and is one of four British women ranked in the top six. Alistair and Jonathan Brownlee both feature, there's U23 and junior titles and Britain has defending champions in the paratriathlon, too.
After seven rounds of the ITU World Triathlon Series, the Grand Final is set to decide this year's world champions on Saturday and Sunday. Holland and USA's Katie Zaferes are so close to each other on points, and far enough ahead of the rest of the field, that the world title should be a head-to-head battle between the two of them.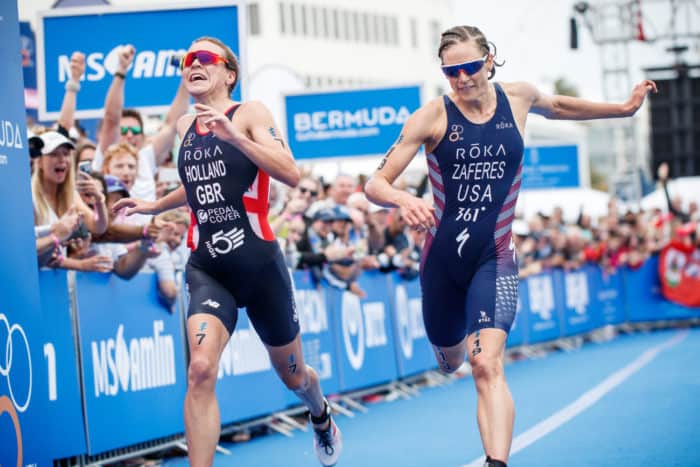 Britain's Georgia Taylor-Brown currently holds third place and Jessica Learmonth is fourth. Demonstrating the depth of British female performances this season, Jodie Stimpson is sixth and Non Stanford sits inside the top twenty as well.
Holland said: "I finished fourth here on the Gold Coast in the Under 23 race in 2009 and now, here I am, ten years later with my first ever opportunity to challenge for the senior world title. It's a real privilege to be in this position, and I hope I can make the most of it on Saturday."
Taylor-Brown added: "I can't believe I'm in this position of being ranked third going into the Grand Final. I want to go out and have a fun race with the other GB women and try to get the best result I can on the day."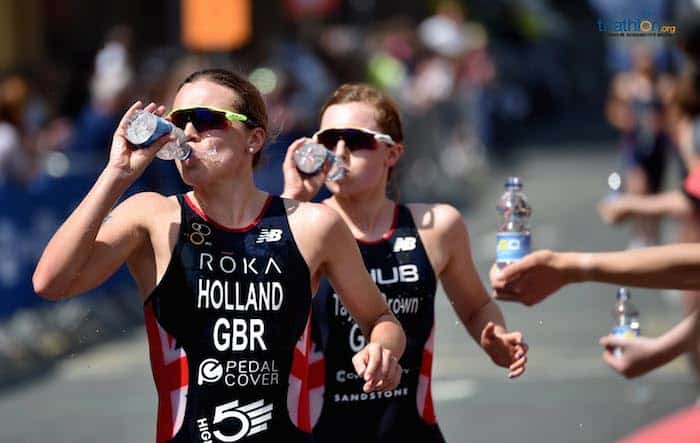 Alistair Brownlee returns to the site of his first major title win. He captured the first ever Series world title on the Gold Coast in 2009. He and younger brother, Jonathan, may not be challenging for the title this time around, but they are respected figures on any start line and have reputations for delivering big performances when it matters.
Jonathan Brownlee said: "I've had some good results on the Gold Coast and I feel like my form has improved towards the end of the season. The world title looks to be sewn up, but the Grand Final is special, anything can happen on the day."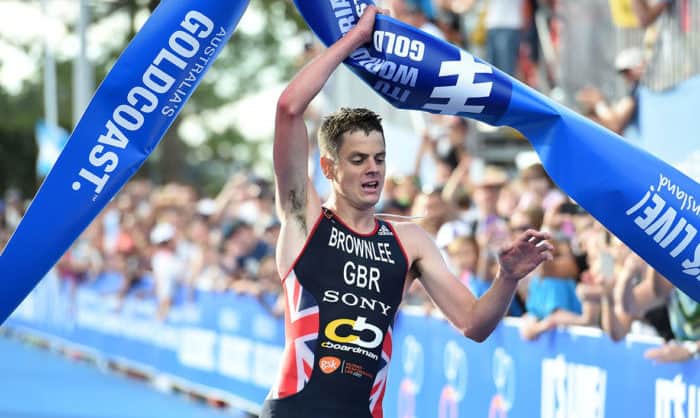 In the junior and U23 races, there are British athletes with the opportunity to prepare and race at the same championships as the seniors, gaining valuable insight into what it might take to secure senior success in the future. Amongst them are juniors Kate Waugh, second last year in Rotterdam, James Chantler-Mayne, fourth last year, and world junior duathlon champion, Matt Willis.
Alex Yee features in Friday's U23 race after representing GB Athletics in the 10,000m at the European Championships in Berlin last month.
He said: "It's been a big year of learning for me and I'm grateful for the opportunities that I've had, including having had a fairly lengthy block of training in Australia in the lead up to this. I'll give it everything I've got on Friday!"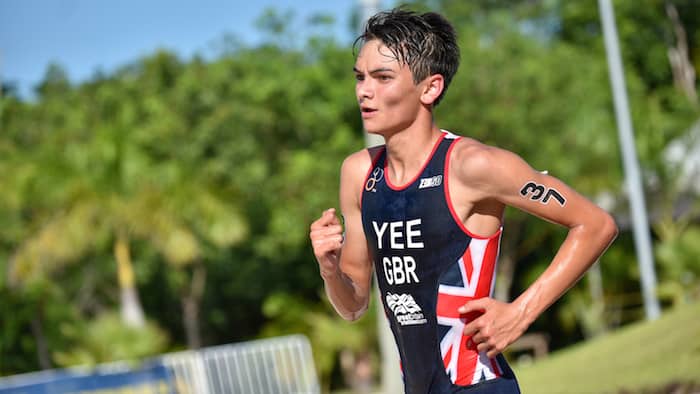 There's also Barclay Izzard, who finished inside the top ten at the senior European Championships in Glasgow and Olivia Mathias, a Wales Commonwealth Games representative. In a nod to triathlon's inclusivity, Sam Dickinson is part of the U23 elite squad, and his brother, Tom, will race the equivalent amateur event in his age group, 20-24, on the Gold Coast as part of the 350 strong Great Britain Age Group Team.
The Great Britain Paratriathlon team dominated last year's championships in Rotterdam and will be a strong force again this year. Dave Ellis has hopes of defending his title in the visually impaired event along with new guide, Mark Buckingham, an elite medal winner in his own right in this and previous seasons. Paralympic Champion, Andy Lewis is the other British athlete in search of a title defense.
Lauren Steadman, a competitor in this year's BBC Strictly Come Dancing, will have her eyes on triathlon gold. Having completed her university masters course, her focus this year has already delivered results, and there's a new level of enjoyment as she prepares to race the Paralympic champion, Grace Norman (USA).
Steadman said: "I'm loving training at the moment and feel like lots of things have come together really well this year. I hope that reflects in how I race on Friday. There's a good field lining up, and I'm really looking forward to it."
There are also medal hopes for established stars including Alison Patrick, George Peasgood, Ryan Taylor and Joe Townsend after his brilliant Commonwealth Games gold here in April.
New British Triathlon Performance Director, Mike Cavendish took up his post on 1 September and is on the Gold Coast. He said: "The Great Britain Triathlon Team has a formidable track record, and I'm really enjoying working with and getting to know the athletes and coaches. The world championships are the pinnacle of the season, and there are opportunities to deliver some big results across the Olympic and Paralympic programmes."
Schedule (Gold Coast is 9 hours ahead of the UK)
Friday 14 September
10:00am: Under 23 Women (1am UK)
12:45pm: Under 23 Men (3:45am UK)
Saturday 15 September
6:45am: Paratriathlon, multiple start waves (from 9:45pm UK Friday 14 September)
11:30am: Junior Women (2:30am UK)
1:15pm: Junior Men (4:15am UK)
3:06pm: Elite Women (6:06am UK)
Sunday 16 September
1:00pm: Under 23/Junior – Mixed Relay (4:00am UK)
3:06pm: Elite Men (6:06am UK)
How to watch
BBC viewing times here listed HERE
There are also live streams available via triathlon.org – visit the homepage for direct links to each event.
Great Britain Team; 2018 ITU World Triathlon Grand Final Gold Coast;
12 – 16 September 2018
Senior
Men: Alistair Brownlee, Jonathan Brownlee, Tom Bishop
Women: Sophie Coldwell, Vicky Holland, Jess Learmonth, Non Stanford, Jodie Stimpson, Georgia Taylor-Brown
U23
Men: Sam Dickinson, Barclay Izzard, Alex Yee
Women: Sophie Alden, Olivia Mathias, Sian Rainsley
Junior
Men: James Chantler-Mayne, Dan Slater, Matt Willis
Women: Iona Millar, Erin Wallace, Kate Waugh
Paratriathlon
PTWC: Joe Townsend
PTS 2: Andy Lewis, Fran Brown
PTS 3: Ryan Taylor
PTS 4: Hannah Moore
PTS 5: George Peasgood, Claire Cashmore, Lauren Steadman
PTVI: Dave Ellis (guided by Mark Buckingham), Alison Patrick (guided by Hannah Drewett)