With a month to go no until Super League Triathlon Jersey kicks of their full 2018/19 Championship season, the full roster of Pro athletes has been confirmed.
Eight British athletes feature, with the young talent of Alex Yee joining the Brownlee brothers on the men's side.
For the women, Sophie Coldwell and Jodie Stimpson – who raced in Jersey 12 last year – will be joined by Vicky Holland, Georgia Taylor-Brown and Kate Waugh.
Here is the full announcement and videos confirming the entrants.
---
COUNTDOWN UNTIL THE WORLD'S BEST TRIATHLETES AND SUCCESS-HUNGRY ROOKIES GO INTO BATTLE NEXT MONTH
From the Americas to Australia: Super League Triathlon's Championship Series lineup is a hotlist of global talent
Less than one month to go until triathlon's superstars and a pool of talented newcomers go head to head when Jersey will play host to the first of five Championship Series events across the Super League Triathlon (SLT) season.
SLT is thrilled to announce the series lineup as it currently stands, which includes athletes who qualified from the SLT 2017-18 season, the Qualifiers in Poland and Canada in June and July, and a selection of wildcards.
Alistair Brownlee (GBR), Ashleigh Gentle (AUS), Carolina Routier (SPA), Flora Duffy (BER), Henri Schoeman (RSA), Jacob Birtwhistle (AUS), Jonny Brownlee (GBR), Katie Zaferes (USA), Mario Mola (SPA), Nicola Spirig (SUI), Rachel Klamer (NED) and Richard Murray (RSA) are just some of the big names that will be competing this season for a shot at being crowned SLT Champion in Australia next year (23-24 March 2019), and awarded the distinguished title as 'the most versatile triathlete on earth'.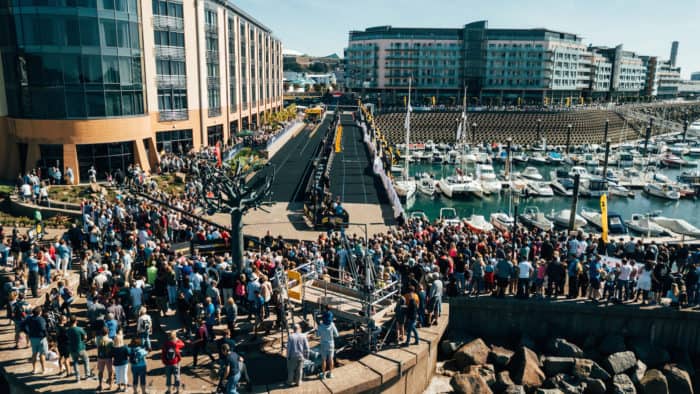 "Fast, furious and super exciting! I can't wait to race Super League Triathlon," said double Olympic medallist and seven-time gold winning ITU Triathlon World Championships medallist Jonny Brownlee, looking ahead to the first event next month.
Great Britain (GBR) will be out in force this season, with eight British nationals in the mix for the SLT Champion title. Alex Yee, Alistair Brownlee and Jonny Brownlee will be representing GBR out of the men's selection while Georgia Taylor-Brown, Jodie Stimpson, Kate Waugh, Sophie Coldwell and Vicky Holland are the five female athletes from GBR competing this SLT season.
"After not being able to race anywhere near my best in my first outing, I'm very motivated to race as hard as I can. The different, exciting and tough new SLT formats play to my strengths and I'm looking forward to giving it my best shot," said two-time Olympic Champion and four-time gold winning ITU Triathlon World Championships medallist Alistair Brownlee.
SLT is nothing like the athletes have raced before; a dynamic, fast-paced series of events throughout the season which will see both long and short course athletes battle each other across a variety of challenging and unforgiving formats. With a prize pot of $1.5million to fight for, the male and female athletes that accumulate the most points across the season will be crowned Champion of Super League Triathlon.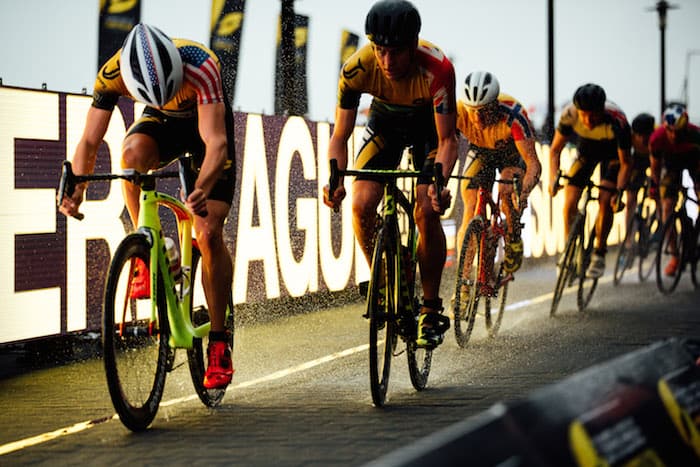 Chris 'Macca' McCormack, two-time winner of the Ironman World Championship and co-founder of SLT, said: "We had a taste of SLT racing last season with our two pilot events, but 2018-19 brings our first ever fully consolidated season with qualified athletes earning their way into the series; and the world's best triathletes being challenged against the next wave of stars on some of the most stunning, iconic and demanding courses in the world. This series lineup is a testament to that with the absolute best in this sport lining up to take on this massive challenge. This is unpredictable, mixed discipline, hyperdynamic triathlon that throws the form guide out the door. Buckle up for the ride – this is going to be incredible."
Australia's Emma Jeffcoat, the winner of SLT's Qualifier event in Poznan, Poland, said: "SLT is the game changer; it's fast, furious and fun racing! There's nowhere to hide and it's hard from the start – it's my favourite way to race. Bring on the Championship Series for 2018-19!"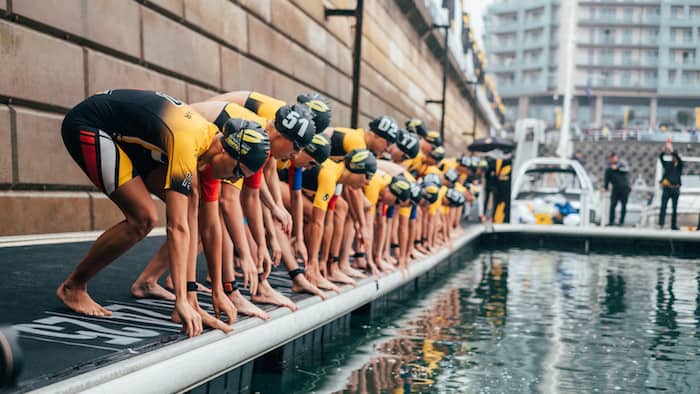 Full SLT Women's Championship Series lineup:
Ashleigh Gentle (AUS) #84
Carolina Routier (SPA) #03
Cassandre Beaugrand (FRA) #55
Charlotte McShane (AUS) #24
Claire Michel (BEL) #13
Danielle De Francesco (AUS) #94
Desirae Ridenour (CAN) #17
Elena Danilova (RUS) #97
Emma Jeffcoat (AUS) #22
Erin Storie (USA) #78
Flora Duffy (BER) #87
Georgia Taylor-Brown (GBR) #96
Joanna Brown (CAN) #11
Jodie Stimpson (GBR) #08
Kate Waugh (GBR) #12
Katie Zaferes (USA) #16
Kirsten Kasper (USA) #91
Klaudia Sebők (HUN) #23
Leonie Periault (FRA) #56
Mary Alex England (USA) #79
Megan Foley (USA) #75
Melanie Santos (POR) #80
Nicola Spirig (SUI) #18
Rachel Klamer (NED) #07
Sarah Alexander (USA) #76
Sophie Chase (USA) #77
Sophie Coldwell (GBR) #25
Summer Cook (USA) #99
Vanesa De La Torre (MEX) #51
Vicky Holland (GBR) #95
Yuko Takahashi (JAP) #27
Full SLT Men's Championship Series lineup:
Alex Yee (GBR) #18
Alistair Brownlee (GBR) #23
Andreas Schilling (DEN) #00
Arturo Beltran (VEN) #94
Ben Kanute (USA) #75
Chris Bagg (USA) #96
Hayden Wilde (NZL) #53
Henri Schoeman (RSA) #04
Igor Polyanskiy (RUS) #11
Jack Felix (USA) #78
Jacob Birtwhistle (AUS) #44
Jayden Schofield (AUS) #95
João Pereira (POR) #99
Jonas Schomburg (GER) #09
Jonathan Brownlee (GBR) #05
Kevin McDowell (USA) #92
Kristian Blummenfelt (NOR) #02
Léo Bergere (FRA) #52
Luke Schofield (AUS) #77
Mario Mola (SPA) #03
Matthew Hauser (AUS) #33
Matthew Sharpe (CAN) #91
Mauro Cavanha (BRA) #98
Nathan Killam (CAN) #79
Oliver Turner (JER) #76
Richard Murray (RSA) #07
Richard Varga (SVK) #12
Ryan Bailie (AUS) #39
Sylvain Fridelance (SUI) #54
Taylor Reid (CAN) #97
Tyler Mislawchuk (CAN) #65
Vincent Luis (FRA) #29