2016 Olympic Champion Gwen Jorgensen suffered a major setback in her bid to make the USA triathlon team at the Paris Olympic Games, after her first WTCS race since she announced her comeback didn't go to plan.
Jorgensen, who finished third in her first race back at the Oceania Cup in Taupo, most recently got on the podium at the Americas Continental Cup in Missouri last month, before finally being granted a long awaited start at a WTCS race this weekend in Sardinia.
However, against the very best in the world, Jorgensen was well off the mark and having come out of the swim with a large deficit to the rest of the field, ended up being lapped out of the race on the bike.
"I'm left questioning"
After not making it out on to the run in Cagliari, Jorgensen took to social media to vent her frustrations with her race, posting a short message that displayed her emotions with the way things had panned out.
"Posting before I process as I'm not sure I'll ever have fully processed what happened on the field of play today.
"Lots of feelings flowing: confusion, frustration, guilt. My day ended halfway through the bike. I'm left questioning, wondering and hopefully processing."
Despite receiving plenty of positive messages of support on her post, the future looks uncertain for Jorgensen as far as her Olympic ambitions are concerned.
Next up…Mexico?
With only a maximum of three slots available for the USA women's team in Paris and Jorgensen ranked as the eighth American woman in the Olympic Rankings, making the Paris Test Event, let alone the team, looks to be further and further out of reach.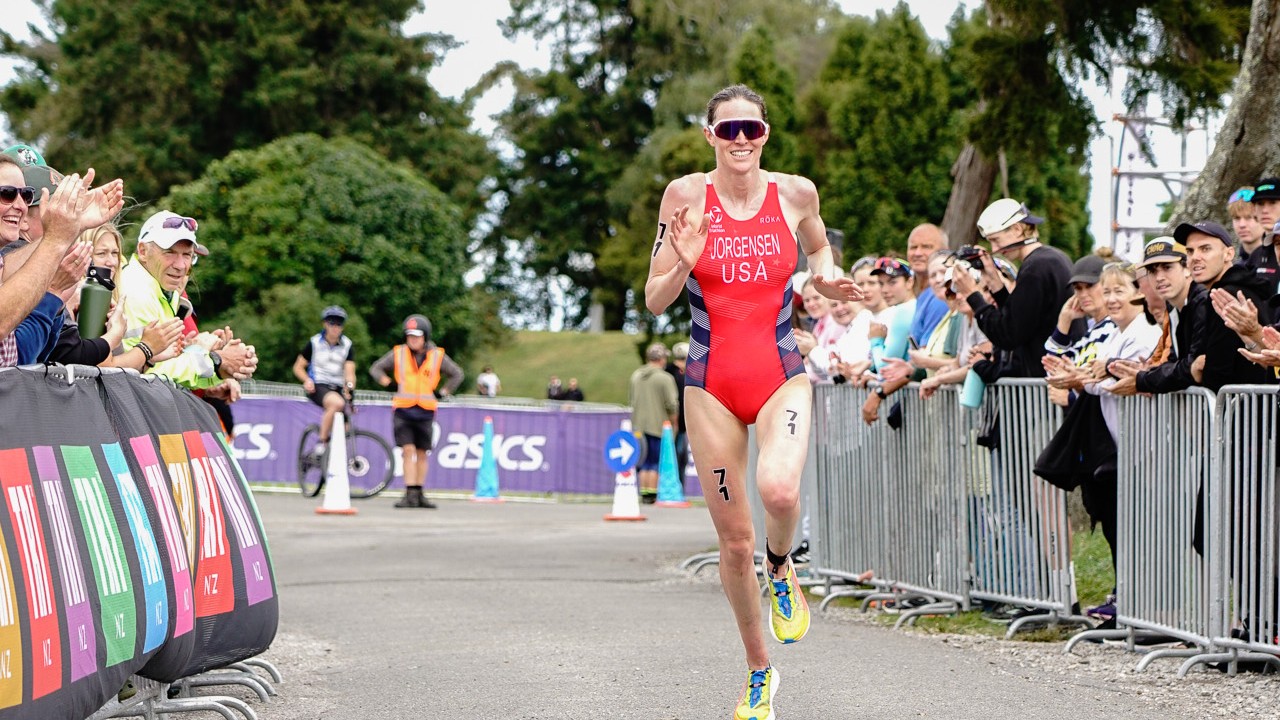 Unfortunately, the fairytale return to triathlon has been harder than expected for the American, but, the season is long, and there will be plenty more races for the former world champion to compete in and take stock of where to go next.
In three weeks time, Jorgensen is set to race again down in Mexico, at the World Triathlon Cup Huatulco over the sprint distance, where hopefully she will have the chance to reset and refocus ahead of the rest of the season.