Team Jenkins (Jinx Sport) Monthly Column – December 2019
AM I READY TO RACE?
ITU Triathlon World Champion in 2008 and 2011, Helen Jenkins has also represented Great Britain at the last three Olympic Games.
Since then, she's had a child (Mali), had to go through major spinal fusion surgery (2018), and in 2019 she and her husband, coach and Olympian himself, Marc Jenkins, welcomed their second child (Max) into the world. Family life, time to move on, racing days over and time to reflect back on a great career? Absolutely not, confirming last month that she would be racing IRONMAN 70.3 Dubai in February. That will be her first race for four years.
Each Month, Helen and Marc will give us their separate and individual takes on the past month, as they strive for their next success in the sport they love. Here's their latest update, which comes just a month out from that return to a triathlon start line, documenting progress during December 2019.
 (You can find the previous updates here: Aug 2019 | Sept 2019 | Oct 2019 | Nov 2019)
---
Helen Jenkins
It feels good to have a goal. I have decided to race in February at IRONMAN Dubai 70.3. It was hard to make the commitment as I don't feel ready, but after so long off of racing, will I ever feel ready? But, now I have committed to goal, I am really motivated and excited by the challenge of a new distance. There are so many unknowns when trying something new, which is fun but also scary. Definitely moving outside my comfort zone.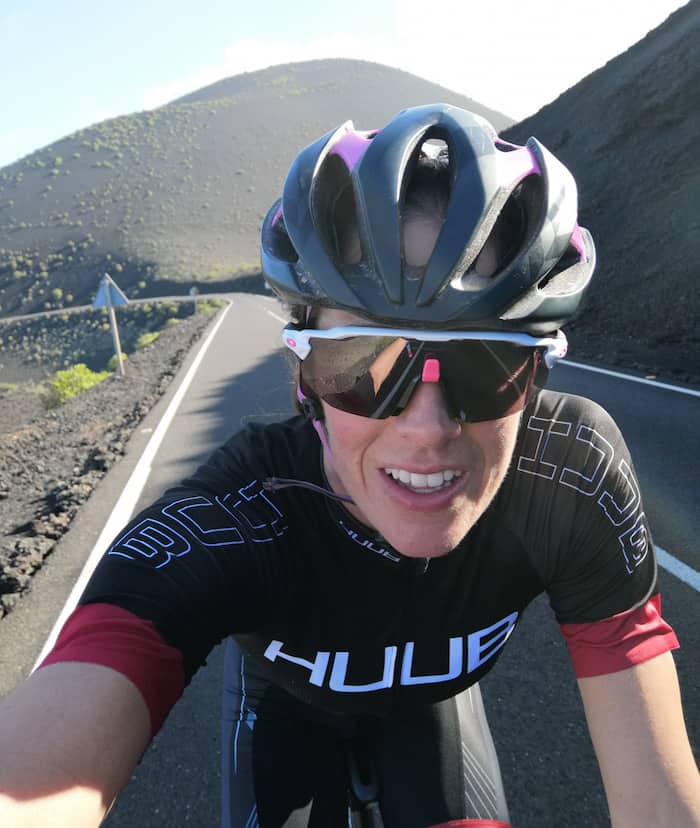 It's been a very good month of training and I can feel my fitness is starting to come. Biking feels good and my power seems ok. Running wise, the speeds are creeping towards levels they used to be at, and similar with swimming, I can feel it coming back. I have been really careful and built slowly and this has resulted in good consistency over the last few months. It was fun to go on a training camp before Christmas. It is a different experience with two kids, not much relaxing between sessions but it was great fun to play with them on the beach and in the pool. I don't think I realised how easy I had it before when I just came in from training and did nothing!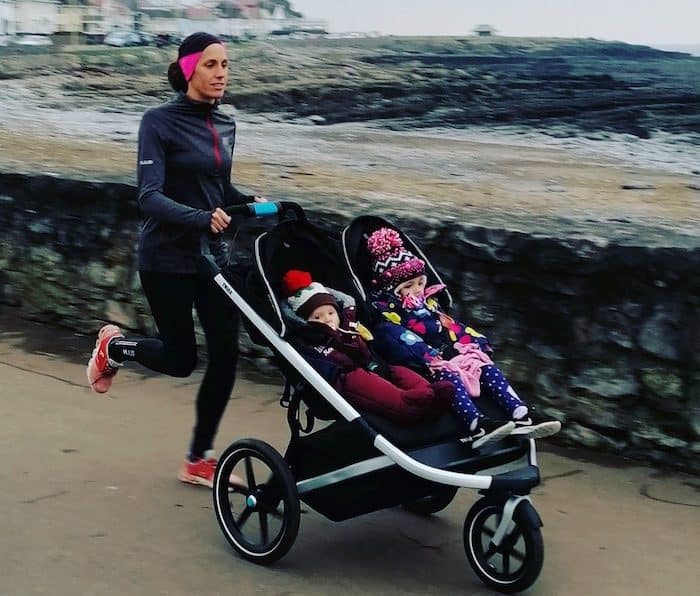 It's been harder leaving the kids while on camp, I'm coming in and out a couple of times a day at least and Mali is always a bit grumpy with me for a while when I come back from training, Max doesn't notice I'm gone yet I don't think. It's part of a working parents life that many people go through but it's probably the hardest part of the day.
When we got back from camp it was Christmas. I am a bit of a Scrooge and not the biggest fan of Christmas, I hate the disruption to my routine, although I do love buying people presents, hate wrapping them though! It was a lot more fun this year though as Mali was pretty excited about Santa, she had an Elsa Princess dress from Frozen. It was the best present ever for her, I can't tell you how many times we have watched that film recently! I have 'Let it Go' constantly playing in my head! Max wasn't really aware of what was going on, he recently started crawling so his favourite thing to do is crawl and pretty much destroy anything he can get his hands on.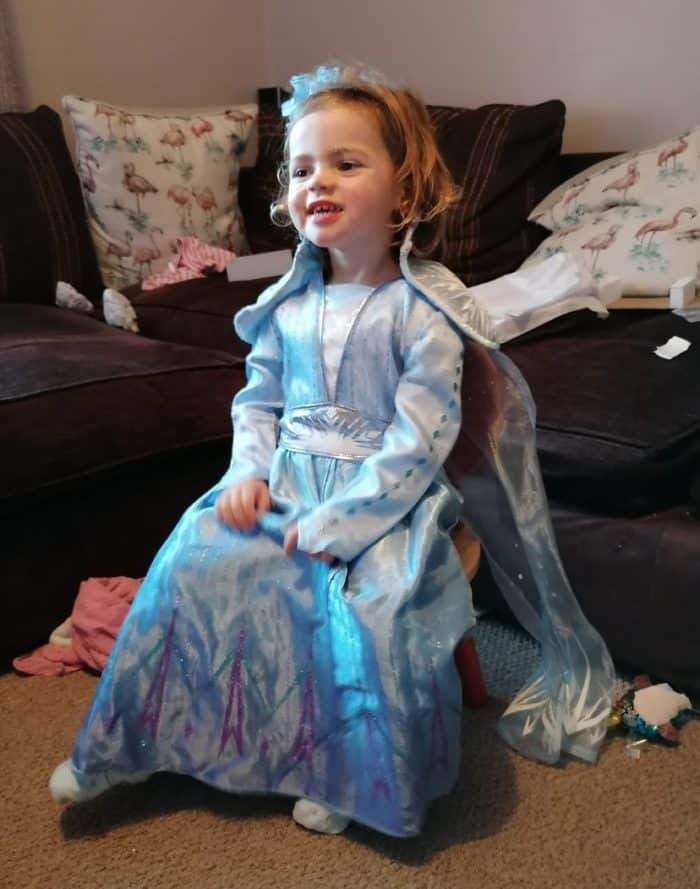 Now we are back to Lanzarote for the month. I'm looking forward to trying to put some race prep into my legs and seeing if I can move everything on to the next level ready for Dubai. I've got four weeks training and know and from past experience I can make huge gains in that time. I'm also aware things can go from good to bad very quickly so I've always got to stay on top of my pre session routine and nightly stretch and roll. It's the last thing I want to be doing in the evenings at the moment after a long day training and chasing the kids around any time I'm not training, but I know I have to if I want to make a start line having done everything I can.
Marc Jenkins
If it's not broke……
Normally with Helen her body is broken in some way or other and historically we've spent our time trying to fix big problems that stop her training, manage small ones that limit her ability to train and prevent the spine from causing some form of complication we'd be dealing with for weeks and months on end. We were always trying to hold things together for a reasonable amount of time that would allow Helen to get to a race in some shape that would allow her to be competitive.
Months and months have gone by and while Helen isn't swimming or running as fast as she has previously, she has managed the longest period I can remember in probably 10 years without a serious issue. We aren't constantly trying to fix things. It's a nice change, but still because of Helen's history I am holding my breath every time Helen goes training and hoping she manages to make it back through the door with nothing serious wrong. It's all going in the right direction.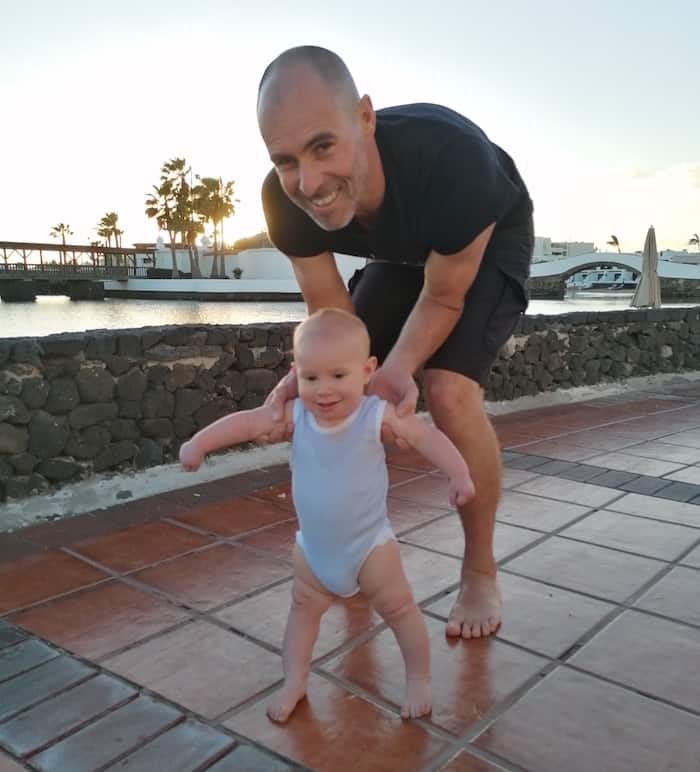 We are now in Lanzarote for January with Helen attempting to make her first start line in four years. As we got to the airport, Helen said, "It's nice to be going away and feeling fit enough to be able to race." If Helen says that, it actually means she was ready to put a moderately competitive race together four weeks ago.
The next month I will be playing the usual waiting game for Helen to return from a session and say everything is ok still and ready for the next session.
Nothing seems to be broken… YET?!
JINX