With 37 podium finishes from 41 international races since London 2012, it's fair to say that Denmark's Helle Frederiksen has compiled an impressive C.V. over the past eight seasons. That ends today, with the announcement of her retirement from professional racing.
On the seventh anniversary on the Men's race at London 2012, Helle may not have achieved the 'home' Olympic Games Gold medal of Alistair Brownlee (she finished 27th, three days earlier in the women's race), but last year she did win the ITU Long Distance Triathlon World Championships in Denmark.
Winner of the $100,000 first prize at the 2014 Challenge Bahrain (HERE),  and collecting another cheque of the same size at the  Hy-Vee 5150 Elite Cup the same year (HERE), there have been plenty of career highs, making the efforts to recover and return after several injuries over the years, worthwhile.
She had hoped to finish her career by racing at IRONMAN Copenhagen in around 10 days time, but another injury has brought forward that decision. "I'd been motivated and dreaming of putting on one final show, it just wasn't to be."
Here is the full announcement from the Helle Frederiksen team.
---
Helle Frederiksen calls time on a beautiful racing career
Danish Olympian and World Champion Triathlete, Helle Frederiksen, confirms the closure of "the most beautiful chapter" and announces her retirement from professional racing.
Helle Frederiksen, aged 38 from Struer in Denmark, hangs up her professional racing suit as an Olympian, a World Champion and having been one of the fastest female triathletes the sport has seen. Frederiksen's accomplishments in triathlon are outstanding and her reputation as a world-class athlete has been formidable.
"It's been the most beautiful chapter of my life so far. It's been a dream come true and I consider myself so fortunate to have spent the past 11-years of my life, travelling the world and competing on the biggest stage the sport has to offer. I'm proud of everything I've accomplished. I'm at peace with my achievements and I'm looking forward to forging new life chapters."
Frederiksen's professional triathlon career has been an inspiring journey of perseverance and outstanding performance consistency. Having risen above career threatening injuries, Frederiksen's consistency as a podium performer is a testament to the Dane's positioning as one of the best in the world. Following the London 2012 Olympics, of the 41 international races that Frederiksen has completed, she has recorded no less than 37 podium finishes. Amongst those are a World Champion title, a World Championship Silver medal, 3 x European Championship Silver medals, a 5-year – still standing – World's Best time, 2 x $100.000 prize purse victories, 10 x victories at IRONMAN 70.3 competitions, with the most recent of victory performances coming back in June at IRONMAN 70.3 Kraichgau in Germany.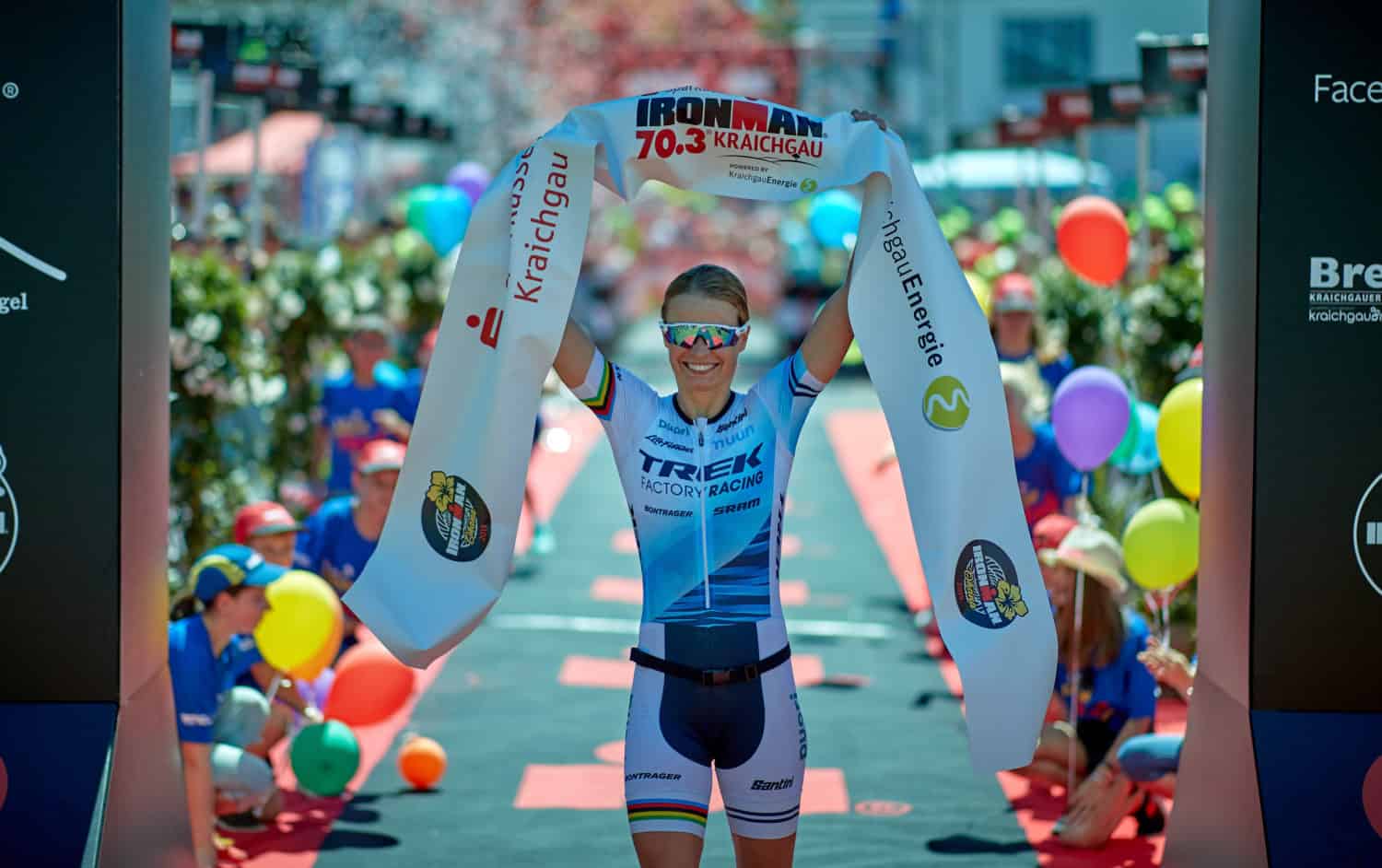 "The results are one thing, but the process of overcoming defeats, injuries and major challenges are what really makes big results all the more special. It's been an epic journey filled with the highest of highs and lowest of lows, but I've loved every minute of it. If an 11-year career as a world-class athlete has taught me anything it's that we are capable of things far beyond what many people may believe. Early in my career I was told to stop. I was told to give up on my pursuit and start a family. I never wanted to give up and I never stopped believing in what I was capable of. We should never give up on something we believe in."
Since the age of 11, Frederiksen has been fascinated and devoted to performance excellence, in all that she commits to. Prior to taking up a career as a professional triathlete, Frederiksen had already spent 9 years as a competitive swimmer, giving a total of 20 years of her life being devoted to high performance in sport come the time of her retirement announcement. Unbeknown to most, prior to taking up Triathlon professionally, Frederiksen declined the opportunity to take on a PhD. Having successfully defended her Master Degree in Human Nutrition with Grade 12 honors (equivalent to A+ (U.S) or 1st-class (UK)), the dream of competing at the Olympics burned stronger for the self-driven Dane.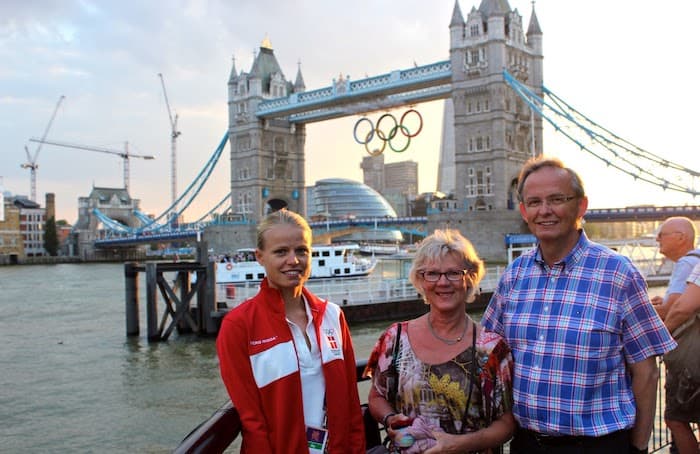 "Competing in the Olympics was a childhood dream for me. Upon completion of my Master Degree, and having not realised my Olympic dream as a swimmer, I believed I could be successful at triathlon and make it to the Olympics. If I was to achieve this goal, it was to require full focus and full commitment. It's for this reason I declined my PhD and opted for a career as a professional triathlete. I have no regrets. Little did I know back then that fulfilling my dream of becoming an Olympian would not be enough to make me content, and that I would go on to achieve major international success. I've achieved more than I could have ever dreamt of in the sport of Triathlon. I can look back with a tremendous sense of pride knowing that my focus, my determination and my will to succeed has enabled me to be one of the best in the world. This is special. I've poured my heart into being the best athlete I can be since 2008 and I feel rewarded for my dedication to be the best I can be."
Frederiksen has chosen to close the chapter on an illustrious 11-year professional racing career, despite an original plan that aimed for one final farewell race at KMD IRONMAN Copenhagen on August 18th.
"For high-performance athletes it can often be a struggle to find true closure on our racing careers. Training and racing are what we identify ourselves with so it can be hard to let go. Initially I'd planned for IRONMAN Copenhagen to be a final at-home farewell race. Some weeks ago, I picked up a stress reaction on my Tibia bone. I'd been motivated and dreaming of putting on one final show, it just wasn't to be. Whilst disappointing, it's been important for me to look forward. I have no need to persevere on in search of more results. I'm at peace with my accomplishments and I want to now focus my energy on celebrating all I have achieved and giving back to a sport that has given me so much."
Frederiksen has a strong and reputable voice within the sport of Triathlon. An athlete with a strong global following, whom is highly engaging, Frederiksen spoke with heart and purpose when describing how she expected life to be without professional racing, "Champions rarely rest in our pursuit to become better. When we win, our celebrations are often short lived in favour of new goal setting. When we lose, we drown ourselves in analysis to identify what went wrong and how we won't lose again. When we fall, we get relentless in our pursuit to rise to the top again. These traits are what contributes to champions becoming champions in the first place. But champions can also struggle to re-identify themselves, we can struggle to move on, and we can be afraid of losing our champion status when it is we hang up our racing suits. This won't be any different for me, a life without professional racing will take time to adjust to but I feel my accomplishments in sport, the experiences I've gained and the feeling I've got nothing left to prove, makes me excited for what is now ahead."
As there will now be no obvious need for the 25+ hour training weeks and a dedication to racing, Frederiksen confirms she has no plans to disappear from the radar of the sport. Frederiksen has signed an autobiography book deal with Lindhardt & Ringhof publishing house and will dedicate more time to giving back and educating within the sport.
"My immediate focus, beyond absorbing this decision, will be on giving back to the sport and especially to those who have supported my career. I will commence work on my autobiography in the coming weeks, as well as initiatives that will bring me closer to the community that surrounds the sport."