From an Ocean swim at Venice Beach, to cycling through the heart of Los Angeles and then finishing on the run at the L.A. Live's Xbox Plaze – rhat was Sunday's Herbalife24 Triathlon Los Angeles, bringing swim/bike/run back to Tinseltown.
A $40,000 prize purse was on offer for professional athletes racing over a non-drafting, Olympic Distance format and two athletes very familiar with the top step of a podium returned there once again.
We were pretty clear in our event preview that Great Britain's Emma Pallant-Browne and Vincent Luis from France were the strong favourites – and that proved right on the money. $6,500 each, to be precise.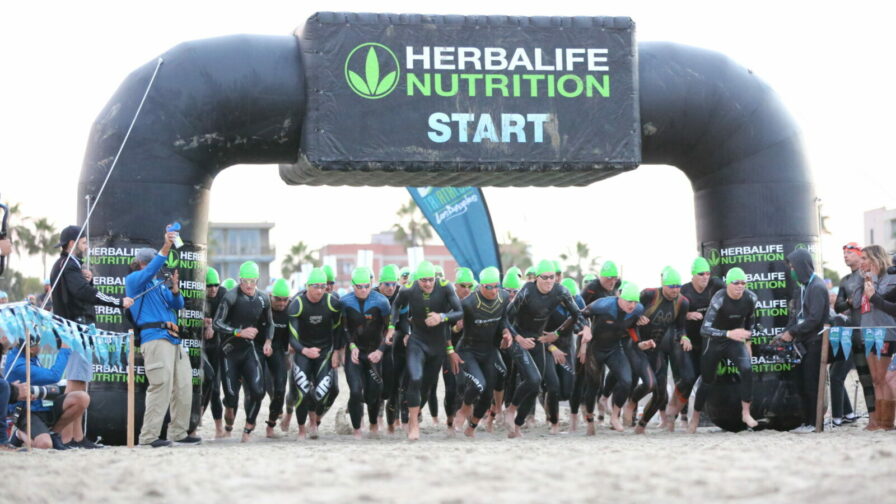 PRO Women: Pallant-Browne runs to victory
The USA has proven to be a happy hunting ground for Emma this year – she chose to base herself Stateside for much of the season to try and reduce travel complications and restrictions in place due to the ongoing pandemic.
She'll race again next week at 70.3 Oceanside – and wins in Florida, Williamsburg and Boulder were joined by Los Angeles here.
Two minutes down on the swim from early leader Haley Chura, 40km on the bike later and the Brit would start the 10km run around 45 seconds down on Heather Jackson, who had set the quickest bike split of the day. No surprise then that a 35:20 run from the former European U23 XC Champion was more than enough to move to the front of the race and add another victory to her impressive C.V.
PRO Men: All call from Vincent Luis
South African Jamie Riddle was one of the few athletes to head Vincent Luis in the swim this year, but his 17-second advantage was never going to worry the two-time World Triathlon champion, even if the non-drafting format is not a regular feature of his typical race season.
The 40km bike ride mixed things up, leaving a trio of Luis, Ben Kanute (USA) and Denmark's Miki Taagholt arriving at T2 in close order. While Jason West (USA) did run a few seconds quicker to claim fifth place, like Pallant-Browne, Luis was always going to be the strong favourite from that point.
He duly crossed the line just over a minute clear of four-time Escape from Alcatraz Triathlon winner Kanute, with Taagholt completing the podium.
Herbalife24 Triathlon Los Angeles 2021 Results
Sunday October 24, 2021 – 1.5km / 40km / 10km (non-drafting)
PRO Women
1. Emma Pallant-Browne (GBR) – 2:02:45
2. Amy Sloan (USA) – 2:04:07
3. Heather Jackson (USA) – 2:04:21
4. Mirinda Carfrae (AUS) – 2:05:45
5. Danielle Lewis (USA) – 2:07:18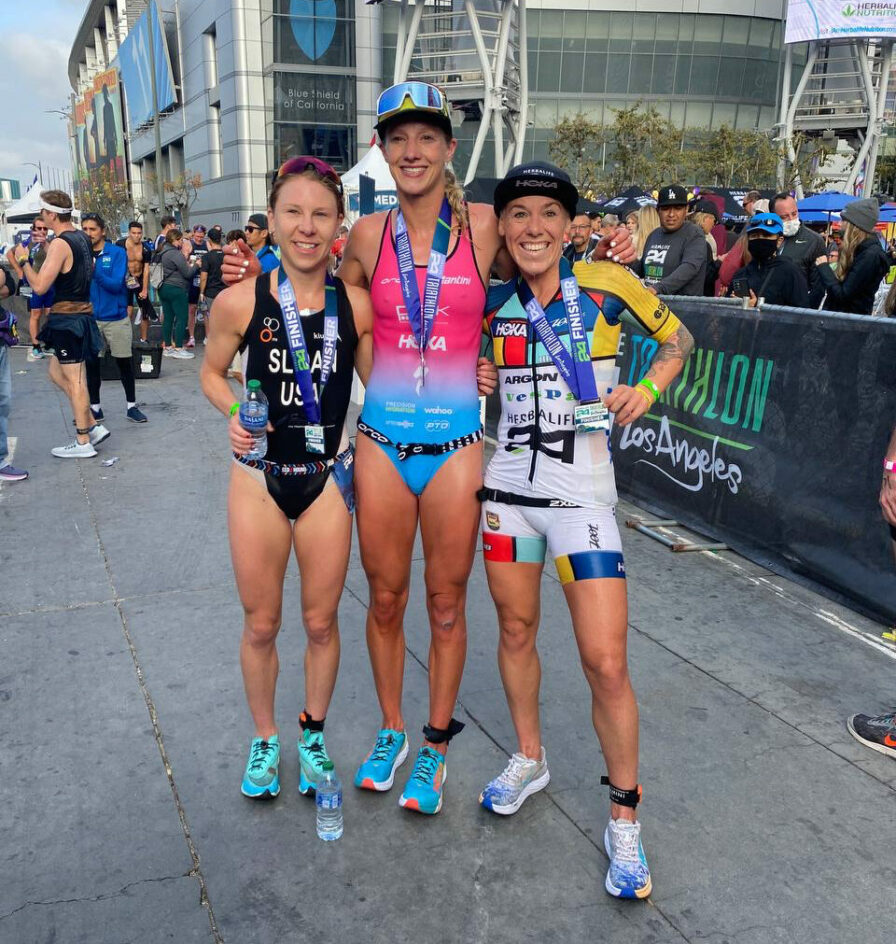 PRO Men
1. Vincent Luis (FRA) – 1:46:43
2. Ben Kanute (USA) – 1:47:56
3. Miki Taagholt (DEN) – 1:48:14
4. Jamie Riddle (RSA) – 1:49:22
5. Jason West (USA) – 1:52:11