Believe it or not, not all triathlon-related activity in California this Sunday will take place in Sacramento – there is action in Los Angeles too!
As well as IRONMAN California which we've covered extensively over the last 10 days, the City of Angels will also see several high-profile names racing at the Herbalife24 Triathlon Los Angeles.
If the event sounds familiar, then it's likely because last month the PTO announced a major new partnership with the May 2022 edition of the race. Plenty of PTO athletes are on the start list this Sunday to check out the race before next year.
PRO Women
One of the long-standing classics on the U.S. circuit, this non-drafting Olympic-distance event will welcome plenty of familiar names racing for a $40,000 prize purse.
Great Britain's Emma Pallant-Browne has already had significant success in the U.S. this year, including one of the other iconic races of the sport, the Escape from Alcatraz Triathlon. After returning to her new home (South Africa) following the 70.3 World Champs in St. George, she returns for two back-to-back races.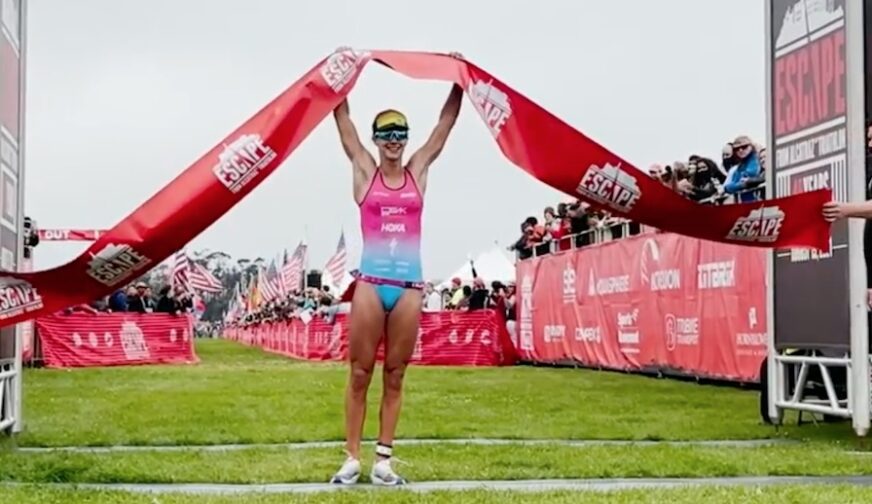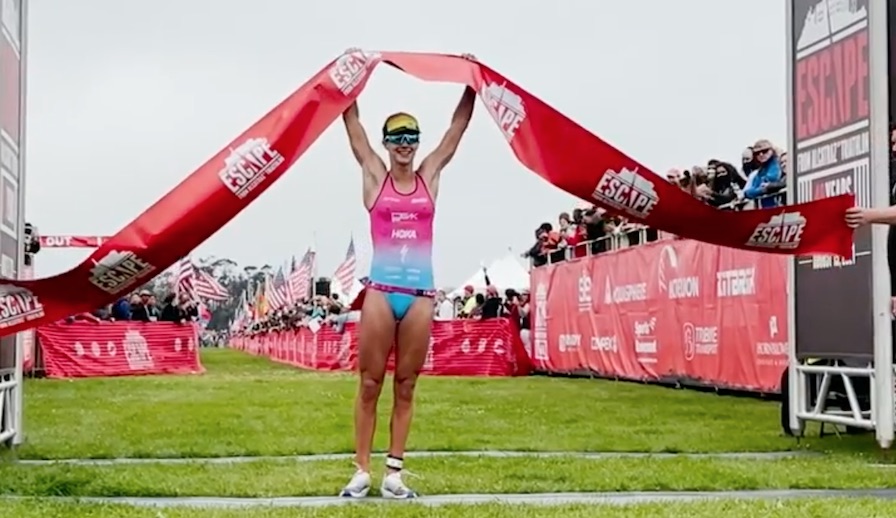 With her background in World Triathlon racing over the Sprint and Olympic distance, combined with her 2021 form – including a new coach and much improved bike set up – I make her the favourite to take her victory count for the season to five.
Such has been her strong form that fifth at the IRONMAN 70.3 World Championship in St. George (the only race she didn't finish on the podium to date in 2021), will be regarded as solid, but slightly disappointing. And that is meant as a compliment.
Canada's Paula Findlay – another with a significant Olympic-distance history too – is also on the start list and could well be doing the same LA Triathlon / Oceanside 70.3 back-to-back combo as Emma. Paula had to skip the 70.3 World Champs due to injury, so will surely be uber-keen to get back into racing mode.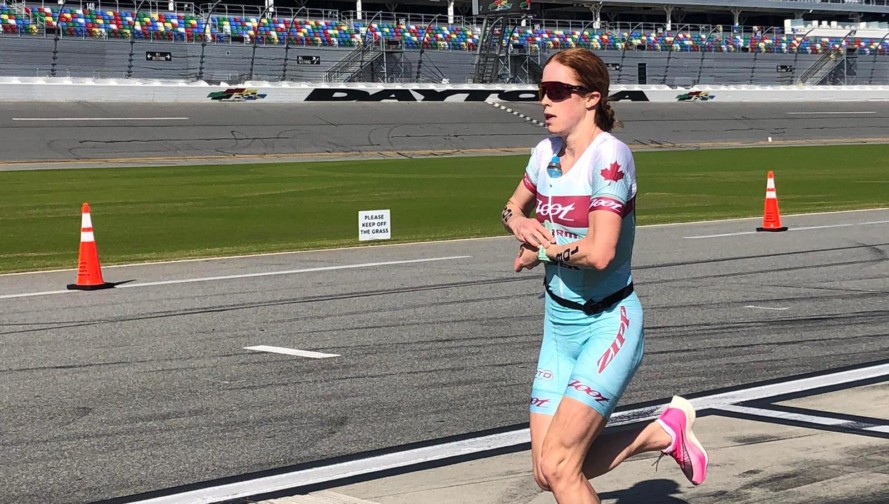 PRO Men – Vincent Luis the one to beat
Top-ranked male athlete looks set to be Vincent Luis. He's been in California recently, taking the opportunity to visit the 'WIN' tunnel of his bike sponsor, Specialized, to optimise and work on the aerodynamics and positioning of his TT bike. This will be an ideal opportunity to put those learnings into racing practice.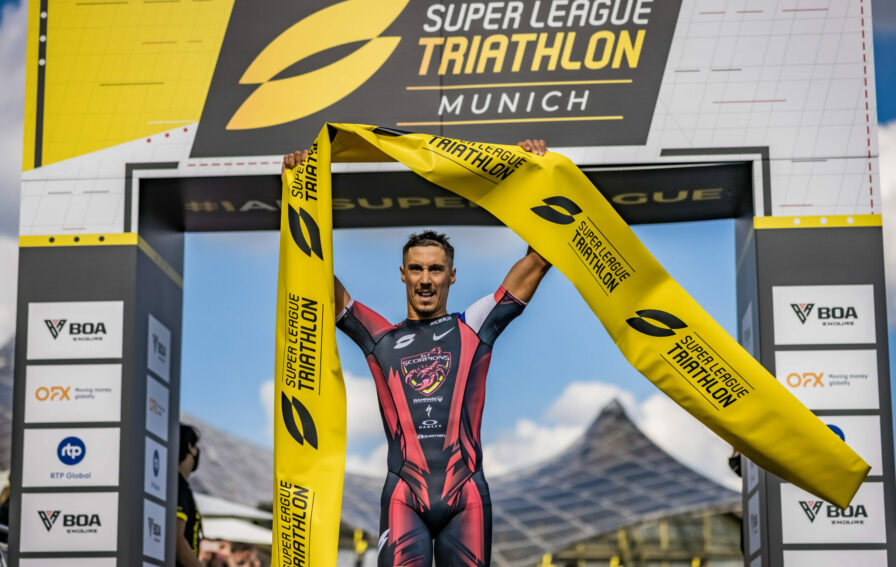 Like Pallant-Browne, the USA's Ben Kanute was the champion at the Escape from Alcatraz Triathlon this year (his fourth win), and he will have spent many years racing against Vincent Luis in the World Triathlon Series. A non-drafting format will aid his chances of success, but it will still be a big job to beat the French athlete.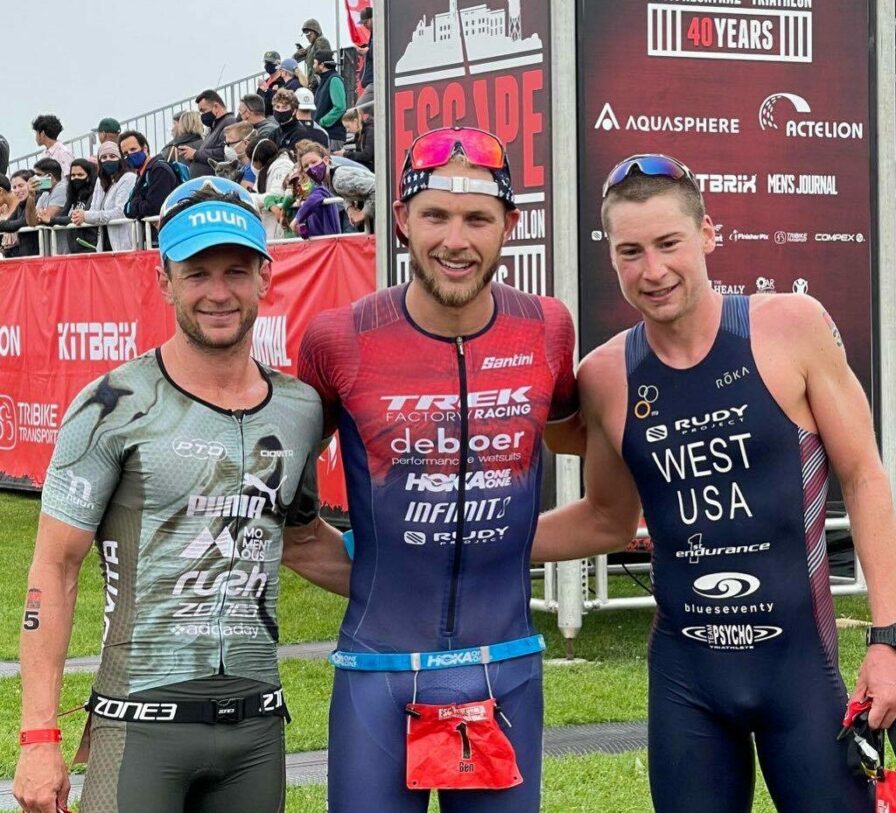 We'll throw in just one more name to watch – and that's primarily because he doesn't (yet, perhaps), have the profile that a big recent result deserves.
The 2021 IRONMAN 70.3 World Championship proved to be an excellent one for Denmark, who filled three of the top eight positions in the men's race. Fourth place was a career-best result for Miki Taagholt, whose previous career highlights were third places in 2019 at IRONMAN 70.3 events in Gdynia and Indian Wells. If Miki can match that St. George form, he can be in podium contention again.
You can check out the full start list by clicking here ahead of Sunday's race.