This is our preview of IRONMAN California 2021 – sadly the race was cancelled shortly before the scheduled start on Sunday due to bad weather in the area and you can click here for full details.
There is no Kona again in 2021, but we do at least get a late-season consolation prize with a mouthwatering Frodeno vs. Iden vs. Sanders showdown at IRONMAN California this weekend.
Frodeno spoke at the Collins Cup about his desire to take on the best Norway has to offer, and it's now reality as he gets set to lock horns with two-time 70.3 World Champion Gustav Iden, who makes his full-distance debut here.
Meanwhile Sanders, just days after saying he was done after a gruelling 'ironman year', is also back for one more shot at glory. It appears FOMO has 'no limits'.
There is only a men's PRO race this weekend, no PRO women's event, but what a race it is. Here is all you need to know ahead of the showdown in Sacramento.
Start time and live stream
The PRO men will enter the water at 0700 local time on Sunday October 24, that's 1000 Eastern Time and 1500 in the UK.
If you want to watch the big race, have no fear, you can do it without leaving TRI247.
IRONMAN California will, fittingly, get the full Facebook Watch treatment and we'll embed the streams right here once they become available. Remember the race will be split into two streams due to FB length restrictions.
Part 1
Part 2
You can of course keep right up to date with all the timings from the PRO and Age-Group races via the excellent IRONMAN Athlete Tracker app.
Weather warning – 'bomb cyclone' incoming
There is another topic to factor in come Sunday, and it is the local weather in Sacramento.
Forecasts are not good with a 'bomb cyclone' expected to hit the region. A flood watch has been issued from 2300 local time on Saturday to 1700 Monday.
Current reports ahead of Sunday say say: "Cloudy and windy with periods of rain. Potential for flooding rains. High around 60F. Winds SSE at 25 to 35 mph. Chance of rain 100%. 2 to 3 inches of rain expected."
As of now the PRO race is still set to go ahead as planned, over the full distance. There are though some changes for Age-Groupers, notably that they will only do one and not two loops of the bike course, so halving the bike distance. There are also amended cutoff finish times for Age-Groupers.
Who is racing at IRONMAN California?
And then there were three…names that dominate the headlines leading up this race.
Initially it was Frodeno vs Iden capturing most of the column inches – the top two men in the PTO World Rankings right now meeting for the first time over the full distance. Now Sanders adds further lustre to a race packed full of fascinating subplots.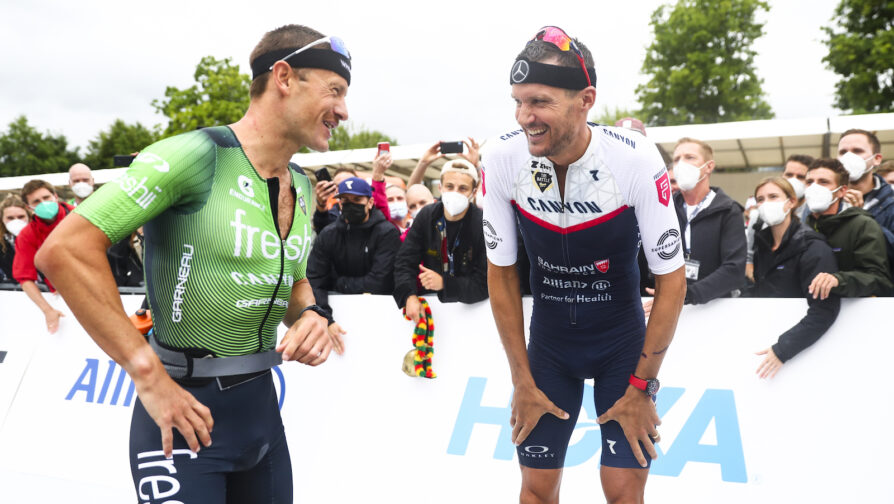 This is Iden's first shot at the full distance, so is Frodeno timing this absolutely right? Former two-time king Chris McCormack certainly thinks so, using a boxing analogy to sum up the potentially epic head-to-head.
"It's sort of a little bit like Floyd Mayweather fighting 'Canelo' Alvarez when he was 21 and it's the only defeat 'Canelo' Alvarez has, by Floyd Mayweather. But I tell you what, he wouldn't fight him now."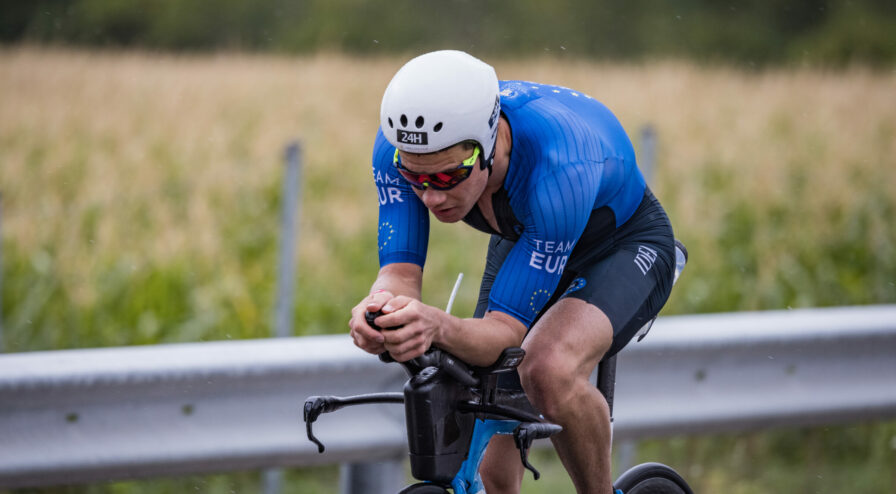 Sanders meanwhile said after Chattanooga that he would not be going to California as he was "not competitive right now". Things changed in a hurry for the Canadian, who now has none other than Iden's brother Mikal as his new coach. Yet another intriguing plot twist.
That's not all
There's nothing more to fire up top athletes to perform than to be overlooked – and assuming that IRONMAN California will simply be about three athletes would be a mistake. Especially over the iron-distance, there's a lot of scope for scripts to be torn up.
Sweden's Rasmus Svenningsson is the PTO's #14-ranked athlete and those heights are not reached without some significant talent. A winner already this year at IRONMAN Lake Placid – where Joe Skipper finished third – and a very close second at IRONMAN Austria last month, he excels on the bike.
Will Cameron Wurf – who raced at IRONMAN Mallorca over the weekend – also make the trip? For most, the idea of back-to-back full distance races against the best athletes in the world would be unthinkable… but then again, Wurf doesn't typically follow convention. His fearsome power on the bike could well add some spice to proceedings, though beating Frodeno with an IRONMAN in your legs from a week previously is surely not realistic, logic would assume.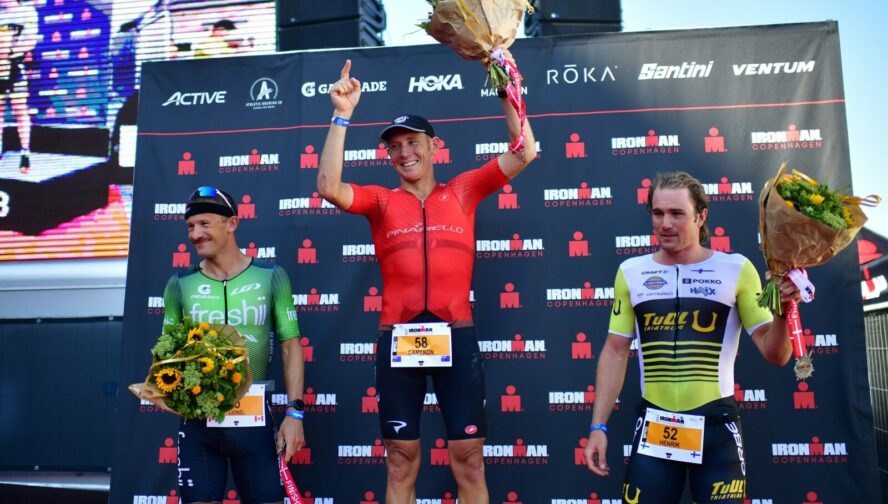 While it might be unrealistic to expect Great Britain's Andrew Horsfall-Turner to contend for the podium in his first Pro IRONMAN race, he is likely to be seen. Excelling in the water, I would expect that the Welsh athlete will have his eyes on swimming with, and possibly leading out, Jan Frodeno from the downstream Sacramento River swim. A great learning opportunity – and if you can take the airtime in the process at the beginning of your career, well, why not go for it?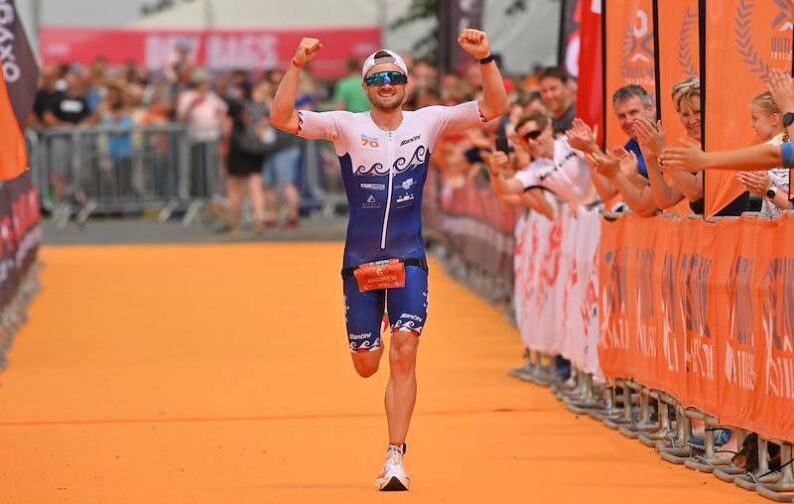 Prize Money: What's on the line?
One might suggest that the Frodeno vs. Iden storyline for this race is far bigger than any monetary rewards on offer. That said, there are still some significant sums involved… and who doesn't want to get paid for their effort and talents?!
The $50,000 prize pot in this MPRO only race (the Pro Women will race for the same at IRONMAN Florida in a couple of weeks), means that the top-10 finishers will take home a cheque of some sort, with the winner claiming $15,000.
$15,000
$9,000
$7,000
$5,000
$4,000
$3,000
$2,500
$2,000
$1,500
$1,000
There will also be two Kona qualifying slots for the October 2022 edition of the IRONMAN World Championship.
Unusually for this time of the season, those slots could well roll down several places given that Frodeno (auto-qualified aa previous IRONMAN World Champion), Iden (auto-qualified as IRONMAN 70.3 World Champion), Sanders (qualified at IRONMAN Chattanooga) plus Ben Hoffman (also qualified in Chattanooga) have already ticked that box.
Who is #1?
Bear in mind of course that there is a secondary prize source which athletes are racing for – the PTO 'Race for the Rankings' which will see a total of $2,000,000 paid out across the top 100-ranked athletes, male and female, at the conclusion of the 2021 season.
Given that Gustav is currently the PTO #1 and Frodeno the #2, that pair swapping places would also represent a $10,000 swing, the difference between first and second in the 2021 Race for the Rankings.
A change in rankings with a strong performance from Jan is quite realistic. The German's current score (102.82 points) is being significantly weighed down by a low points allocation of just 88.10 from Challenge Gran Canaria. If he can drop that result (it's the average of your best three that count), and add in a new one in the range of his typical performance level (typically around 108 points once processed through the PTO's black box), then he would leapfrog the Norwegian.
Of course, if Iden also improves upon his current best scores… well, let's just leave that until the proprietary algorithm has done it's thing once the dust has settled in Sacramento!