They say everything in life is about timing, and Chris McCormack believes Jan Frodeno has got it right by choosing now to lock horns with Gustav Iden at IRONMAN California.
The two top men in the PTO World Rankings will be the headline attractions for a mouthwatering showdown in Sacramento on October 24. It will be Iden's first attempt at the full distance a little over a month on from claiming his second IRONMAN 70.3 World Championship title.
McCormack, like the rest of the triathlon world, is eagerly looking forward to the big clash, and as a fight fan he pulled out a boxing analogy to sum up Frodeno's decision to take on the challenge now.
Frodeno likened to 'Money'
Speaking on the excellent MX Endurance podcast, he explained: "It's sort of a little bit like Floyd Mayweather fighting 'Canelo' Alvarez when he was 21 and it's the only defeat 'Canelo' Alvarez has, by Floyd Mayweather. But I tell you what, he wouldn't fight him now."
McCormack's point is well made – Alvarez was not the finished article when he met 'Money' in September 2013 and it showed as Floyd schooled him en-route to a decision victory. Now, eight years on, 'Canelo' is boxing's reigning pound-for-pound king. They are two very different people.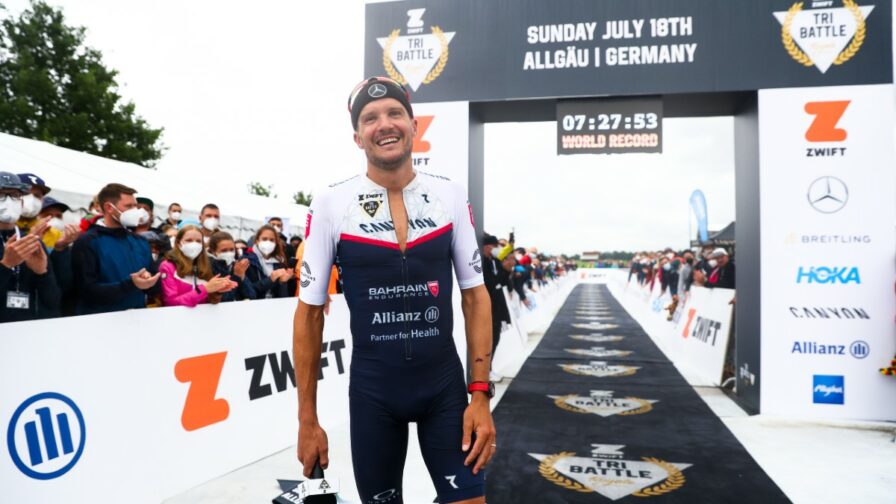 If you think Iden is being written off by the former two-time IRONMAN World Champion though, you'd be wrong. He's fascinated by the potential of this golden Norwegian generation over longer distances, and hugely impressed by what Iden has achieved so far.
"He always looks very very controlled. At the 70.3 Worlds there was a couple of times where he looked to be pushing himself, but he always seems to be having a good time. His swim's not with Jan but he's quicker on land.
"I think we're all excited about it. Jan's at a different stage in his career – they're both in different points – so you get lucky to see opportunities like this. 70.3 would have been great but there's not many around any more. It's a good decision by Jan to pick a fight at this race. It's gonna be a very very interesting battle."
Norwegians going long
With Iden taking on Frodeno in California, and Olympic Kristian Blummenfelt debuting over the full distance in Cozumel in November, the Norwegians are all in on going long. McCormack is fascinated by their approach, and also whether they can reproduce their brilliance once again.
"I'm keen to see the Norwegians full stop compete over this distance because they talk about it from a science perspective and they seem to believe they can do amazing things out there. But I'm interested to know whether the science correlates to the reality of ironman racing.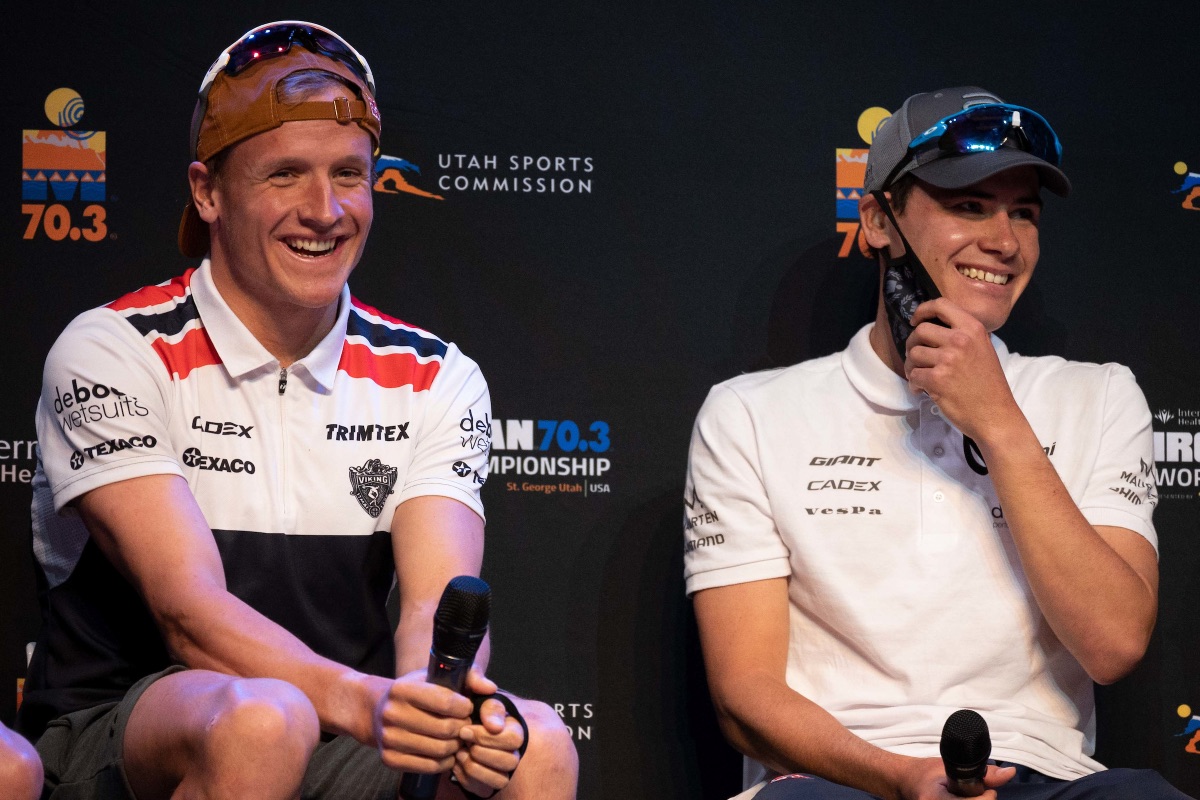 "We've got a rich history of racing that we can track now for 45 years of very very talented athletes coming across to the distance, and all of them have said the same thing. 'I can do this and I want to run a 2:25 marathon' and no-one's really doing it.
"Jan has brought that benchmark down with changes in equipment and changes in training and changes in nutrition, so we are seeing that. But the talk from the Norwegians and what they're gonna do is really interesting to me. And they've done it, so it's not like air. They said they were gonna do it over 70.3 and they have, and they've said they're gonna do it at ironman."
Frodeno mindset
The subject of those world rankings will of course also provide a sub-plot to the big race on October 24, and McCormack used it to touch on the mental strategy he believes Frodeno employs as he continues to dominate the opposition.
"I've been reading a lot of discussion about that. I think for Jan it does (matter). Jan sees himself as the alpha male and always has and that's why he's so remarkable.
"He has a different approach to it than other athletes. Other athletes tend to distance themselves from their peers. I think Jan when he feels threatened brings them closer, becomes friends, comments – we used to see that back in the day with Lionel. Until he knows he's got them, and then he sort of pushes them away. He's a nice guy so don't get me wrong, I'm probably over-analysing it.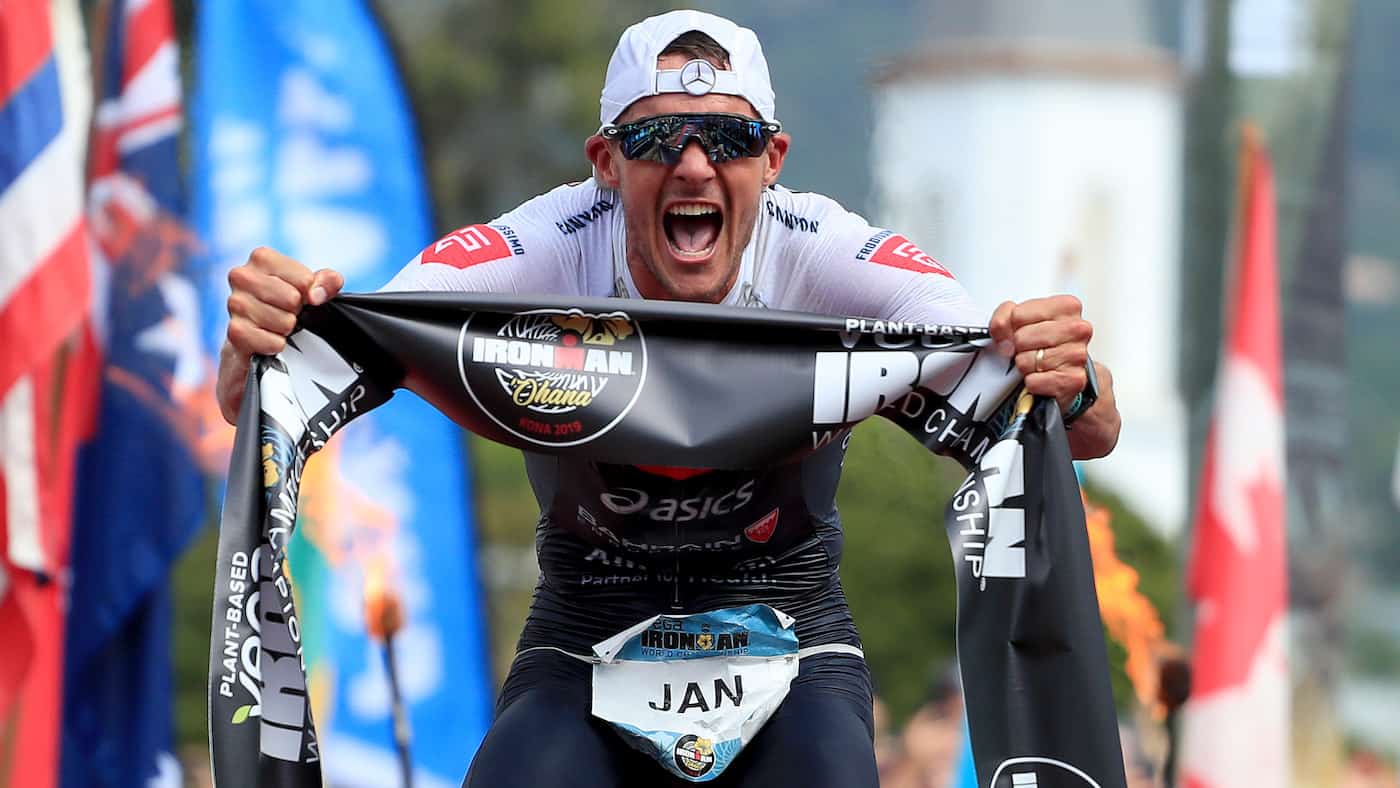 "He befriends and brings those enemies closer through his presence, and tries to make them like him. It gives him a little bit of superpower. When he feels he's got their mental measure, pushes them away. Stays friends but he's not so engaged. So you're seeing those conversations happening with Jan and Gustav.
"I think he'd be annoyed he hasn't got the (top) spot, I've seen a lot of talk about it, but he hasn't raced. Gustav Iden is the world's number one athlete at the moment. It's not what you've done in the past.
"It's like looking at tennis and saying Andre Agassi or Roger Federer is still the best. Well, no, you've gotta replicate what you've done year on year on year. I doesn't just roll because it's a fan choice."
So how will the actual race play out when the two big guns line up in Sacramento?
"The way this may roll out, you're gonna see Jan with a few minutes up the road from Gustav. The way Gustav rode that 70.3 Worlds over that course there in St George, jeez man he ripped the legs off those athletes. He has a lot of natural power and a lot of natural balance in the way he approaches the distance in a similar ilk to Jan.
"They ride their numbers, they're straight off the clock nowadays. Those numbers just happen to be very very high through perfecting their training – very very dialled in.
"When you compare a lot of the other athletes that Jan is taking on, they're not as dialled in. Cameron Wurf is probably the only one who has dialled those numbers in, just doesn't have that horsepower at the back end to carry that through and and is giving up too much on the front end in the swim."
Just how good is Iden?
"You've got Jan, who's flawless across the three disciplines. But I think Gustav, watching that 70.3 Worlds and the people he ripped apart on a course like that, he has some serious back-end power on that bike and it does not seem to wobble his run at all.
"Now It's not a clear translation to ironman racing, but take yourself back to the Daytona event this time last year – that PTO race – he was smiling, running away, jogging mate, and distancing them. He's either the greatest poker player of all time, or we haven't seen him go truly into the hurt box yet, and that's going to be interesting."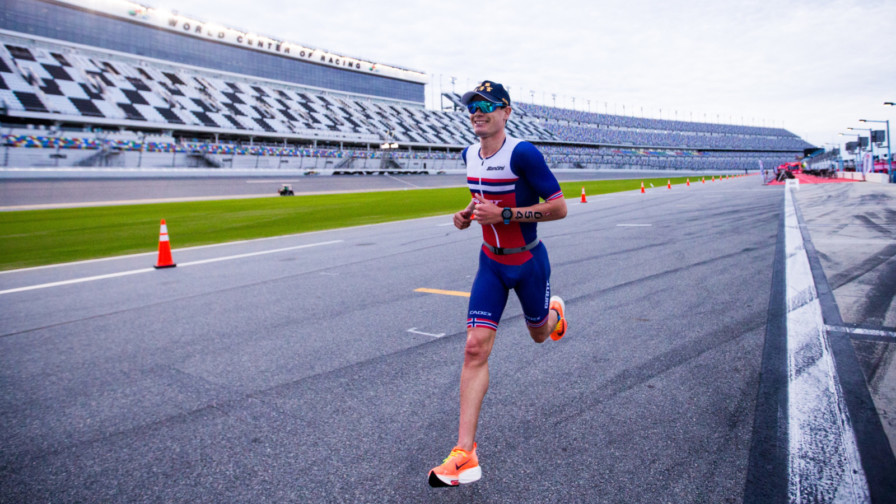 Whatever happens on October 24, McCormack says Frodeno has not only made a smart decision, he has made one which should be praised.
"I applaud Jan, whilst it it's the perfect time to do it and it's picked over a distance that's unfamiliar for the Norwegians, I do applaud him for stepping up because he could have gone somewhere else.
"He could have gone to that Chattanooga race last week or done something earlier in the year, but why not? And if he is going for that record he's putting a bit of risk out there. Wouldn't it be amazing, setting that pace if Gustav pips him and takes the record he wants. 'Thanks for the setup and the ironman debut and the world record' – what a story."