If you thought the 2021 season was winding down with no Kona to look forward to this month, think again – we have a mouthwatering Jan Frodeno vs Gustav Iden showdown to look forward to at IRONMAN California.
Frodeno, speaking on Instagram, confirmed his plan to go to Sacramento, where Iden is part of a stacked field lying in wait for the modern-day GOAT on Sunday October 24.
Frodeno facing stacked field
He said: "Just getting back into training after a few easier days and looking forward to going to California – Sacramento, first ever IRONMAN edition there, and looking forward to getting the year off with a big IRONMAN, I haven't done one yet this year obviously.
"Sounds like a stacked field and really looking forward to going to the start line."
While Frodeno has not competed in an IRONMAN franchise race in 2021, he has of course raced at the ironman distance. He set a new record time for the distance by posting 7:27:53 in that Tri Battle Royale with Lionel Sanders in Germany in July.
Since then the now 40-year-old German also posted the fastest time of the day when defeating the two Sams, Appleton and Long, to help Europe win the inaugural Collins Cup in Samorin in August.
California will be the first test meanwhile at the full distance for the newly-crowned two-time IRONMAN 70.3 World Champion Iden. He was imperious in St George last month as he retained the title he had won in Nice in 2019.
Frodeno had spoken during the Collins Cup about how he was looking to take on the best Norway has to offer in California. Olympic champion Kristian Blummenfelt though will not be lining up alongside compatriot Iden. Instead he is making his full-distance debut a month later at IRONMAN Cozumel in November.
Top two in PTO rankings
Another fascinating sub-plot for the October 24 collision is provided by the latest PTO rankings. Released last month, they saw Iden move above Frodeno into the #1 spot in the world courtesy of that success in St George.
Frodeno will doubtless be keen to reaffirm his superiority over longer distances. The three-times IRONMAN World Champion has not tasted defeat since lower back pain caused him to finish 35th at Kona back in 2017.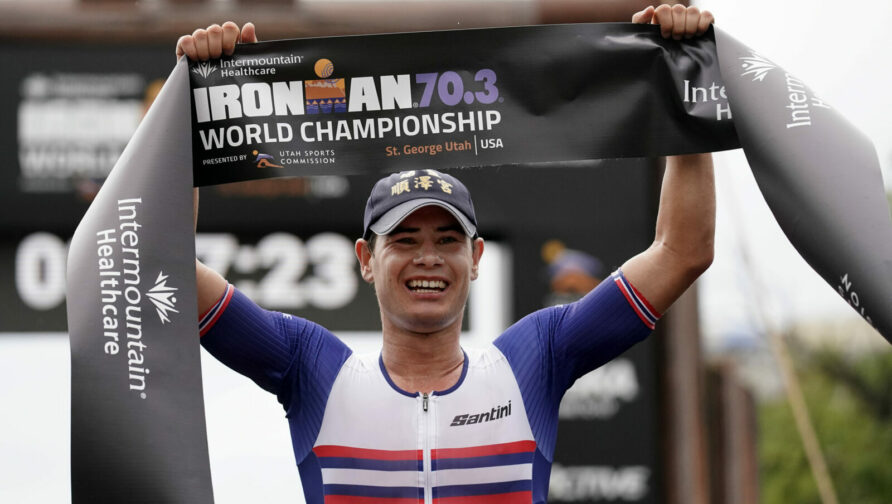 Competition
While Frodeno and Iden will doubtless garner the majority of the pre-event headlines in California, this should be far from a two man head-to-head.
Cameron Wurf (a dominant winner at IRONMAN Copenhagen), Florian Angert (flawless in Samorin) and Ben Hoffman (back to form recently in Chattanooga) are just three of the top names that have already signed up for Sacramento. Cameron, in particular, will not be sitting back quietly and be content with this being a Frodeno-Iden show!
Having just recently highlighted the depth of field signed up for the CLASH Daytona event in December, the 2021 season still has plenty to look forward to.